deGrom eyes bigger prize after Rookie of Year campaign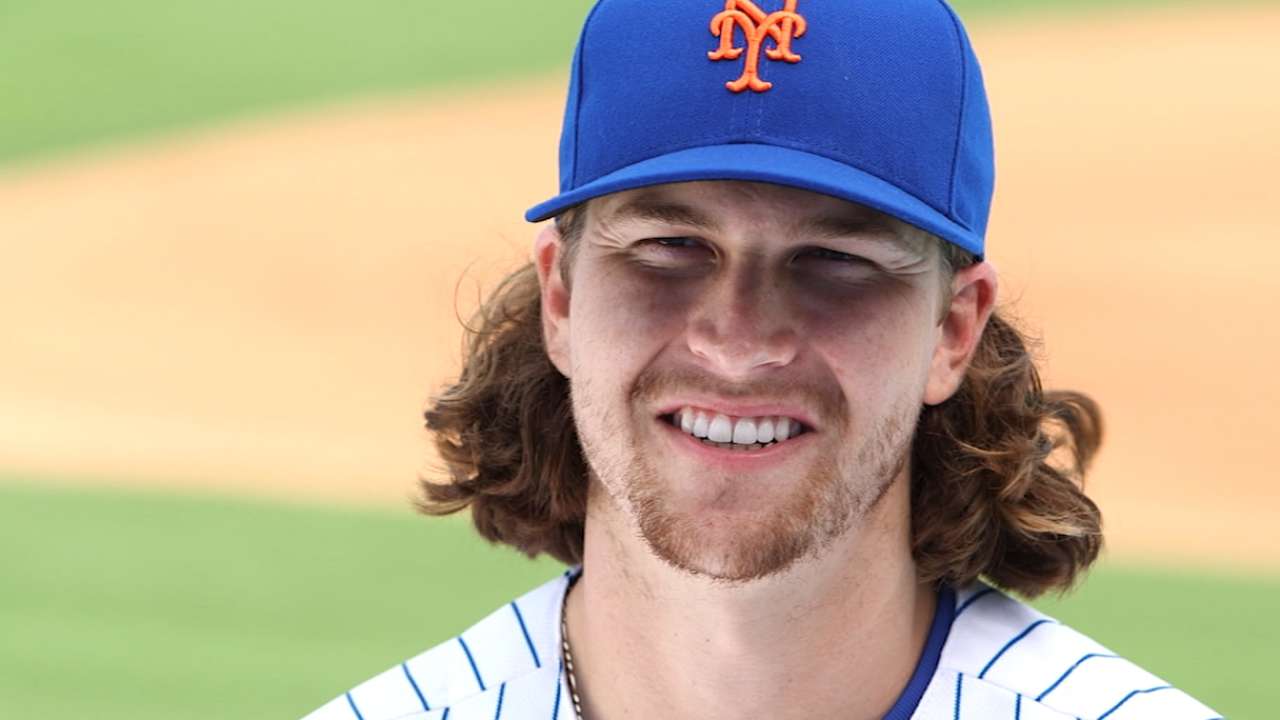 When it comes down to it, the only thing Jacob deGrom knows about the 2015 season is that he won't repeat his greatest career achievement. The National League Rookie of the Year honor the Mets right-hander won last year is a one-time deal, the one award that has an expiration date.
A player's second season is a once-in-a-career situation, as well, and the 6-foot-4 hurler with the long locks is heading into his so-called sophomore season with eyes wide open.
"They say your second year is your toughest year because guys have got some extra video and stuff on you, and they've seen you before," deGrom said.
But after a rookie campaign that was outstanding from his May 15 debut through a sizzling September, deGrom enters his second season with a substantial resume of success. The 26-year-old Florida native wound up with a 2.69 ERA in 22 starts, going 3-0 with a 1.32 ERA over his final five outings.
Heading into 2015, deGrom is part of a Mets rotation that includes the returning right-hander Matt Harvey, who was the rookie sensation at Citi Field in 2013 before Tommy John surgery put him on the shelf.
"Being part of the Mets' young pitching staff is exciting because it's a lot of young guys going out there to compete," deGrom said. "I think we're going to have one good rotation, one of the best in the Major Leagues."
After a season that turned into a once-in-a-career honor as Rookie of the Year, deGrom isn't afraid to think big when it comes to the Mets' chances this year in the National League East -- and beyond.
"I think if we put it all together, we can go to the playoffs, and hopefully to the World Series," deGrom said.
John Schlegel is a national reporter for MLB.com. You can follow him on Twitter @JohnSchlegelMLB. This story was not subject to the approval of Major League Baseball or its clubs.