Puig's strong arm, powerful swing on display in same inning
Dodgers right fielder nabs runner at first base, then crushes two-run blast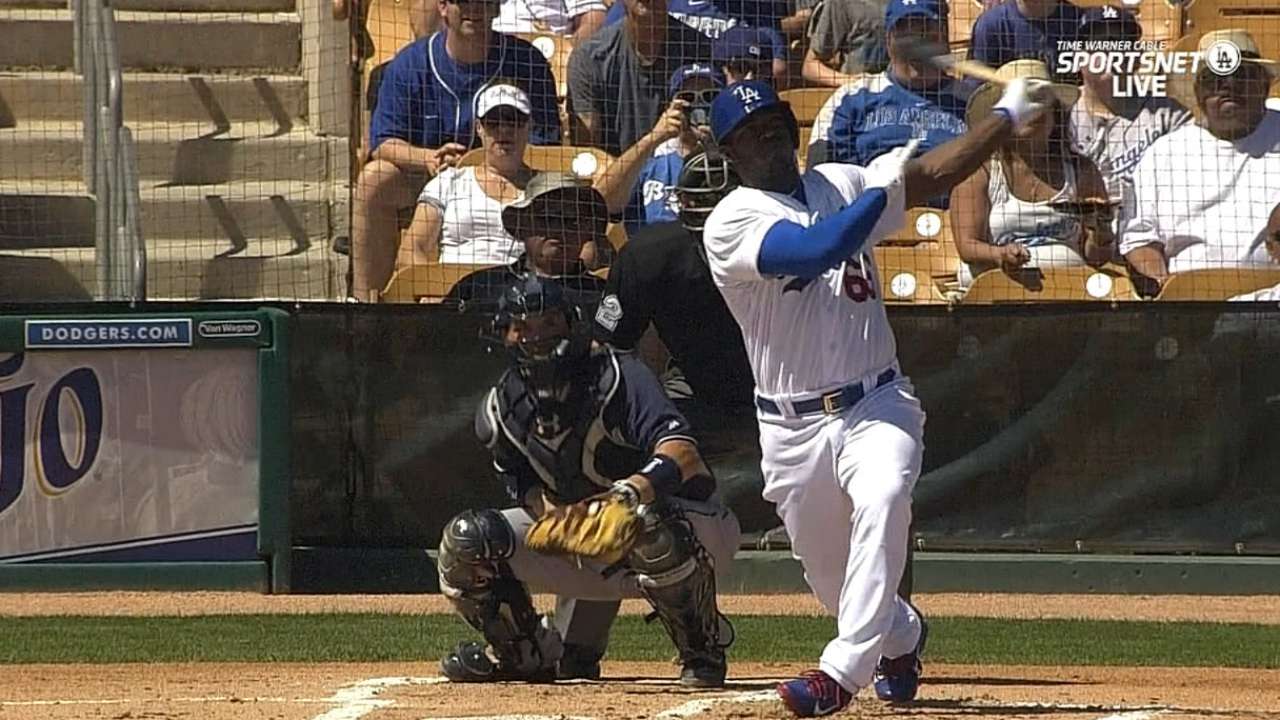 GLENDALE, Ariz. -- Yasiel Puig showed off his throwing arm and bat flip in the first inning of Wednesday's Dodgers-Padres game, which the Dodgers won, 9-5, at Camelback Ranch.
San Diego's Wil Myers led off the game with a single past first baseman Adrian Gonzalez to right field, where Puig casually fielded the ball and saw that pitcher Juan Nicasio snuck behind Myers to cover first. Nicasio took Puig's powerful throw and easily tagged Myers out.
In the bottom of the first, after Jimmy Rollins bunted for a single, Puig pulverized a Jason Lane pitch. The two-run homer cleared the stadium entirely and hit the wall of the Dodgers' clubhouse and executive office.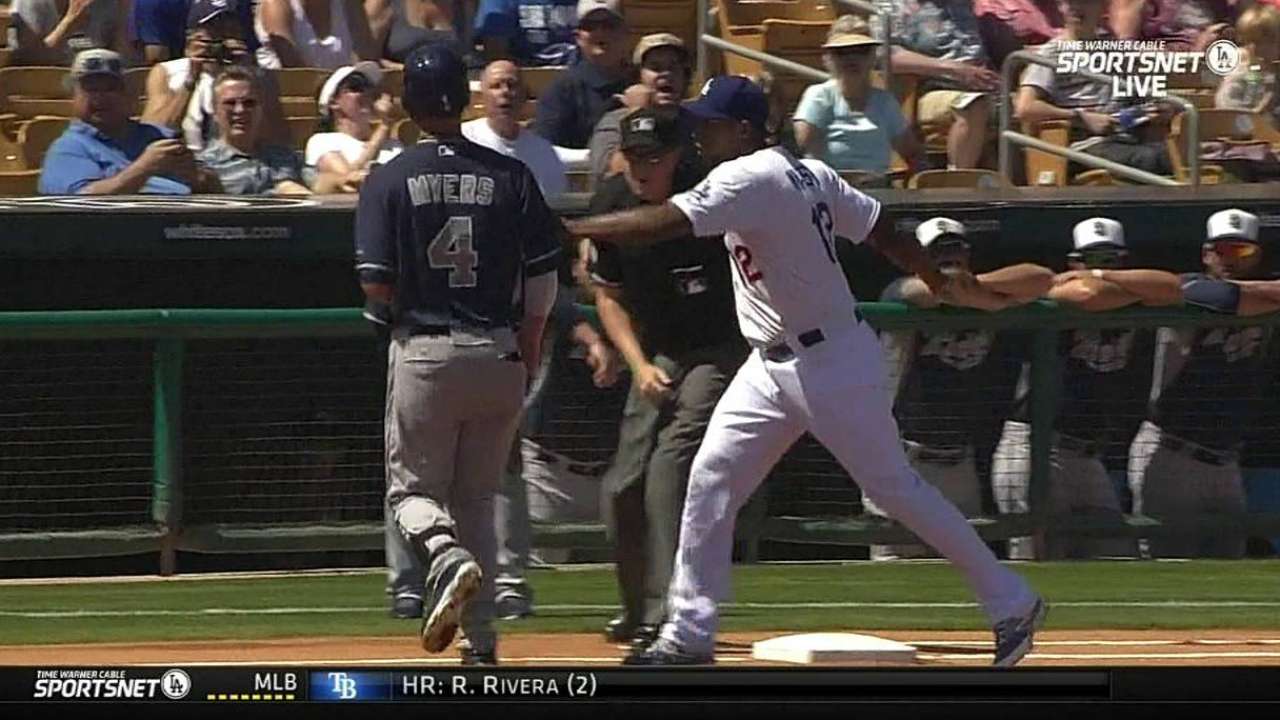 Puig added a single and scored a run in the Dodgers' three-run third and struck out in the fourth.
"He's been good," manager Don Mattingly said of Puig's spring improvement.
After opening the Cactus League 3-for-19, Puig has gone 6-for-15 with three homers. He leads the team with 10 RBIs and is tied with Joc Pederson for the team homer lead at four.
Mattingly said he hasn't decided on a batting order. He has batted Puig second and third this spring, usually protecting him with Gonzalez behind Puig.
Although the loss of Matt Kemp and Hanley Ramirez leave Puig as the primary right-handed run producer, Mattingly said that doesn't mean the Dodgers won't score runs.
"We'll have a different style," he said. "I think we'll be longer, with good at-bats throughout the lineup. We'll be a little less all or nothing."
Ken Gurnick is a reporter for MLB.com. This story was not subject to the approval of Major League Baseball or its clubs.