MLB.com Columnist
Tracy Ringolsby
Duncan enjoying life around familiar faces
Longtime pitching coach reunited with La Russa, Stewart in Arizona
SCOTTSDALE, Ariz. -- Dave Duncan is back where he belongs.
Duncan is not back in uniform, but he is back in baseball, a special assistant/pitching consultant for the Arizona Diamondbacks. He is back in familiar territory, doing what he knows best, working with the coaches and pitchers throughout the organization on the art of pitching.
Duncan has been reunited with chief baseball officer Tony La Russa, who had Duncan as his pitching coach for 30 years when he managed the White Sox, A's and Cardinals, and with general manager Dave Stewart, one of the many pitchers Duncan helped raise to that next level in their careers.
It is not coaching, but it is not bad.
"In 2010, I was thinking how much longer I was going to coach because of the commitment you have to make in time," Duncan said. "I felt a coach had an obligation to be there every day, 100 percent focused on his job. It started to be more difficult to have that much energy."
In the summer of 2011, Duncan's decision was made. His wife, Jeanine, was suffering from brain cancer, and he was committed to putting "100 percent" of his energy into doing whatever he could to help her in that battle. Duncan initially took a leave of absence from the Cards, but then, given the demands of her treatment, decided he needed to cut all ties.
"I wouldn't have been any good," Duncan said of the idea of continuing to work. "I had one focus."
After Jeanine died in June 2013, Duncan began to reassess his plans. Several organizations contacted him, including the D-backs, where then-GM Kevin Towers offered Duncan a job working with pitching from top to bottom of the organization with a schedule Duncan could create to fit his needs.
Never one to expound on matters, Duncan, 69, describes his position as, "I'm involved."
"The good thing," he said, "is I am with a bunch of people I am familiar with."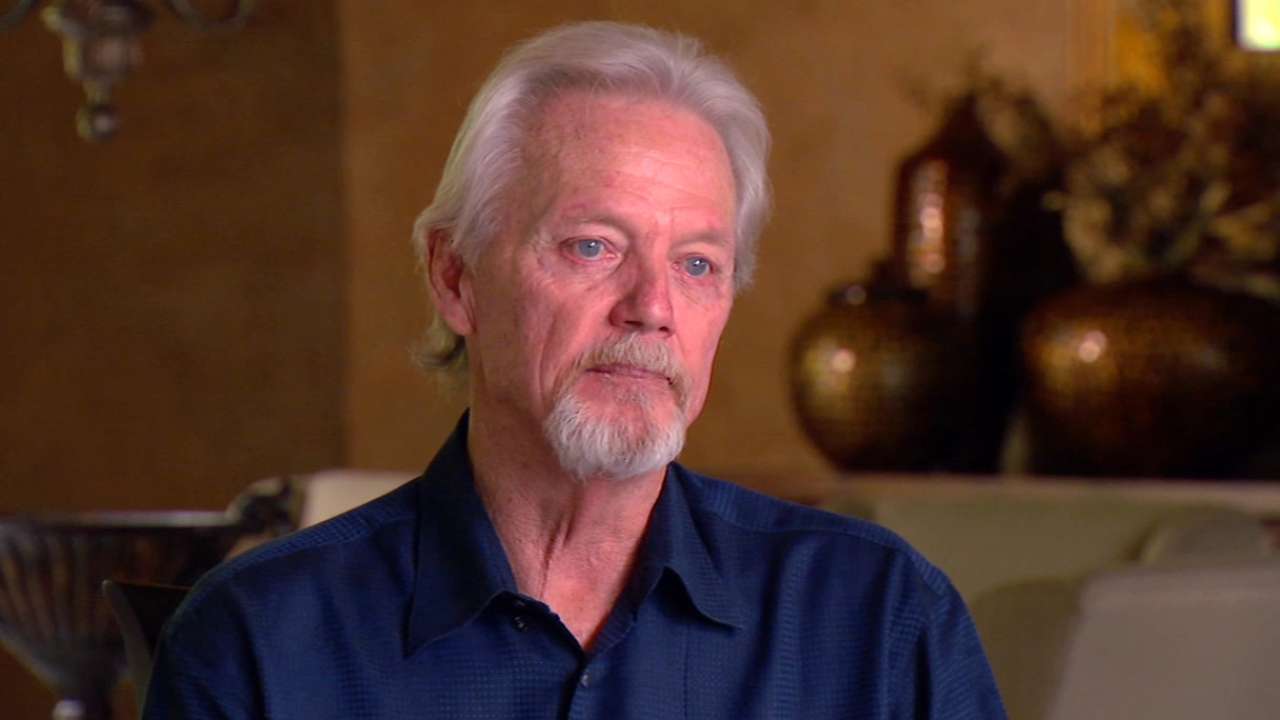 It's not only La Russa and Stewart, but Duncan also worked with pitching coach Mike Harkey with the A's and bullpen coach Mel Stottlemyre Jr. with the Cardinals.
"It helps me feel part of what is going on," Duncan said.
The bulk of Duncan's spring is spent watching bullpen sessions and the pitchers' game activities. During the season, he spends time with Arizona's Minor League clubs and can drive up from his home in Tucson, Ariz., to watch the big league club on occasion.
Duncan's knowledge is an asset for Harkey and Stottlemyre, who know well that when he talks, he has something to say. It's not idle chatter.
Duncan has an insight that comes from the fact he was a catcher, not a pitcher. When Dave Garcia first made him a pitching coach with the Cleveland Indians in 1980, there were more than a few raised eyebrows over the idea of a non-pitcher being put in that position.
Garcia, however, was a believer, having had Duncan on staff as the bullpen coach the two previous years.
"He is such a good boy," said Garcia, now 94 and living in San Diego. "He was a pitching coach behind the plate when he played. He knew what was important at the big league level."
Duncan admits that had he been offered a similar job at the Minor League level, he would not have been a fit, but he was comfortable in the big leagues.
"I was not equipped to do that," Duncan said. "I wasn't capable [at that time] of teaching pitchers a curveball or slider. That's what makes it difficult for a catcher to be a pitching coach.
"At [the big league level], your job as the coach is to maximize the pitcher's ability, and how to apply it to get hitters out. You may tweak mechanics, but it's not where you make major changes. It's the mental game. It's setting up hitters. It's knowing your strengths and weaknesses."
It is something Duncan mastered. He has coached four pitchers who won Cy Young Awards -- LaMarr Hoyt (White Sox, 1983), Bob Welch (A's, 1990), Dennis Eckersley (A's, 1992) and Chris Carpenter (Cards, 2005). And Duncan was known for taking veteran pitchers and turning around careers, including convincing Eckersley to move from the starting rotation into the closer's role, and helping Stewart develop the confidence that made him the game's most feared pitcher of his time with the A's, winning 20 games and pitching 250-plus innings in four consecutive years (1987-90). Stewart was 119-78 with a 3.73 ERA in eight years working with Duncan, and 49-51 with a 4.36 ERA in his other eight big league seasons.
And it is something Duncan enjoyed. It was enough to keep him from ever making a serious effort to manage. Duncan did interview once, when the Mariners were looking for a manager, but he turned down later inquiries.
"Late in my playing career," Duncan said, "I thought I might want to stay in the game as a manager, but once I started coaching, the desire to manage dissipated."
The desire to be around the game, however, never waned. Duncan thanks Towers, now a special assignment scout with the Reds, for getting him back in the game.
"Kevin told me he wanted me to be around Spring Training, but to make my own schedule during the season," Duncan said. "It's the perfect way to get back in. I don't think I'd have done it for any other club."
And to be reunited with La Russa?
"I told Tony, 'I had the perfect job until you came in,'" said Duncan, laughing.
Duncan is having fun, again, doing what he does best.
Tracy Ringolsby is a columnist for MLB.com. This story was not subject to the approval of Major League Baseball or its clubs.