Beloved Kelly returns to Tigertown with Marlins
LAKELAND, Fla. -- Don Kelly spent 12 years in the Tigers' organization, so it certainly felt normal for him to take the field at Joker Marchant Stadium. And he already saw his former Detroit teammates earlier this spring, so doing so Wednesday wasn't all that unusual, either.
But walking into Tigertown and taking a turn into the visitors' clubhouse? That was a little different for Kelly.
"I'd be lying if I said it didn't feel weird," Kelly said. "But the surroundings are familiar, just knowing everybody."
And Kelly, in Marlins camp on a Minor League deal, spent as much time as he could before the game catching up with old teammates, coaches and other Tigers employees.
He chatted briefly with former manager Jim Leyland and current skipper Brad Ausmus, received a big hug from Hall of Famer Al Kaline and signed autographs for fans down the right-field line.
"Shoot, I was here for 12 out of the last 14 years. Long time to be part of this organization," Kelly said. "It was great to see some of the people."
The fans evidently felt the same way about Kelly, offering a nice round of cheers and applause when he stepped to the plate in the first inning.
"That was really awesome," Kelly said. "Going out there, you don't know what to expect, coming in as a visitor. But it was warm and receptive. It was cool."
"He deserved that," Marlins manager Mike Redmond added.
The crowd responded just as enthusiastically when Kelly grounded out to first base, too -- but only because Miguel Cabrera, making his first appearance of the spring in the field, made a diving play to rob Kelly of an RBI.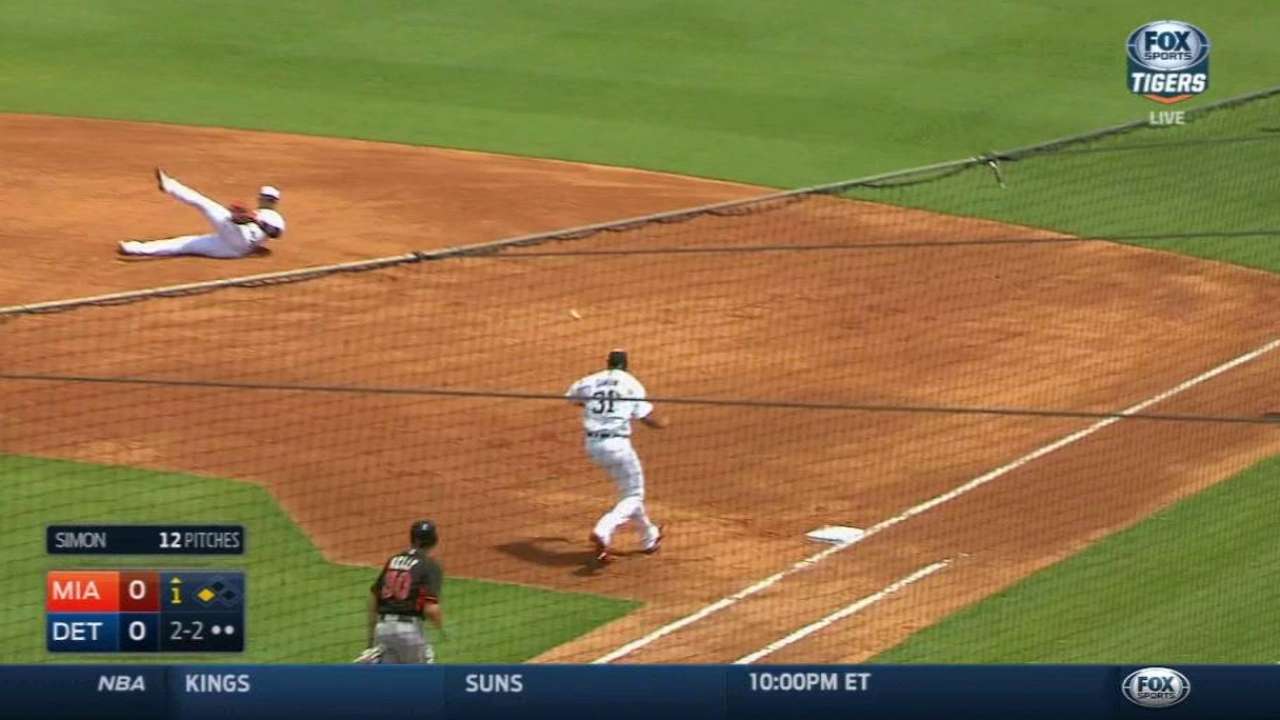 "I told Miggy, 'You better not be diving like that,'" Kelly said. "If he gets hurt, they're going to blame me because I hit the ball."
Redmond joked earlier in the day that he slotted Kelly into Wednesday's lineup as the cleanup hitter because players tend to have success when facing their former teams.
It worked out Wednesday as Kelly slapped an RBI double in the fifth inning.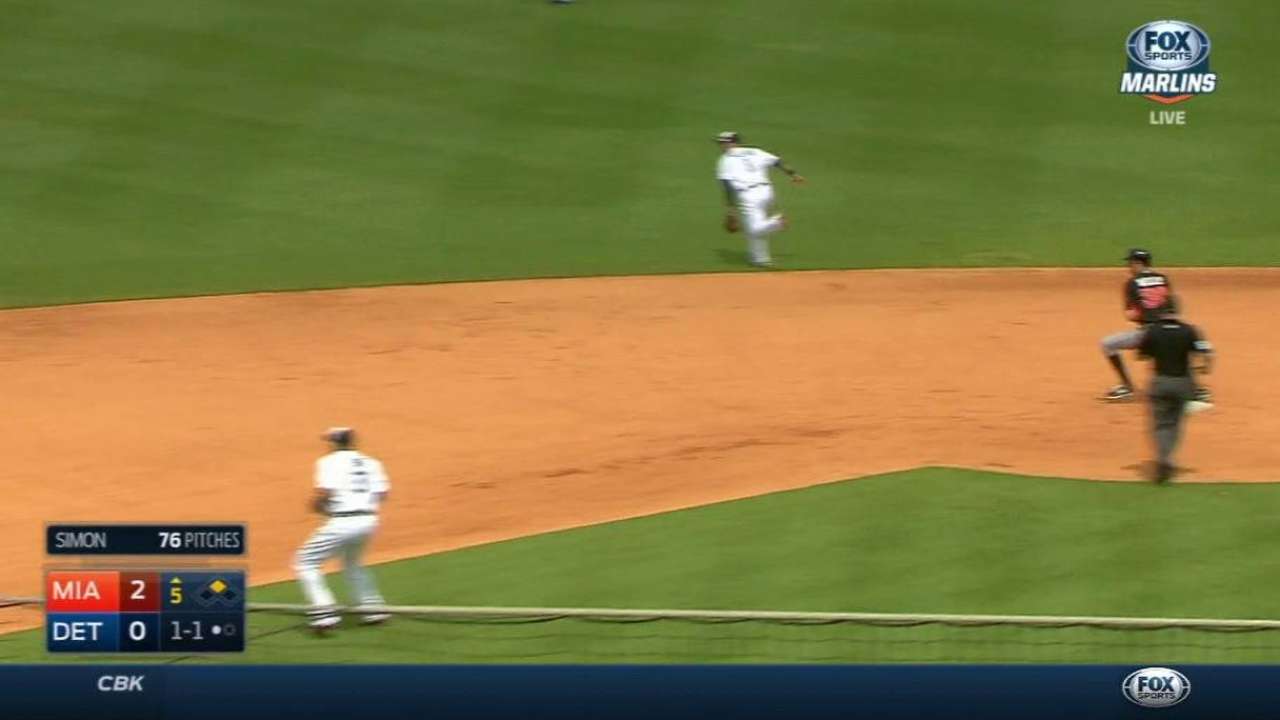 According to Redmond, Kelly's experience with the Tigers -- a tenure that saw four American League Central titles in as many years -- is part of what drew the Marlins to him.
Coincidentally, it was also the first thing that came to Kelly's mind when he took an unfamiliar turn Wednesday amid his otherwise very familiar surroundings.
"It was a great run here," Kelly said. "That bond that you form with coaches, teammates, fans ... that's really what it's all about. It was a lot of fun to play here."
Adam Berry is a reporter for MLB.com. Follow him on Twitter at @adamdberry. This story was not subject to the approval of Major League Baseball or its clubs.