Schierholtz looking for fresh start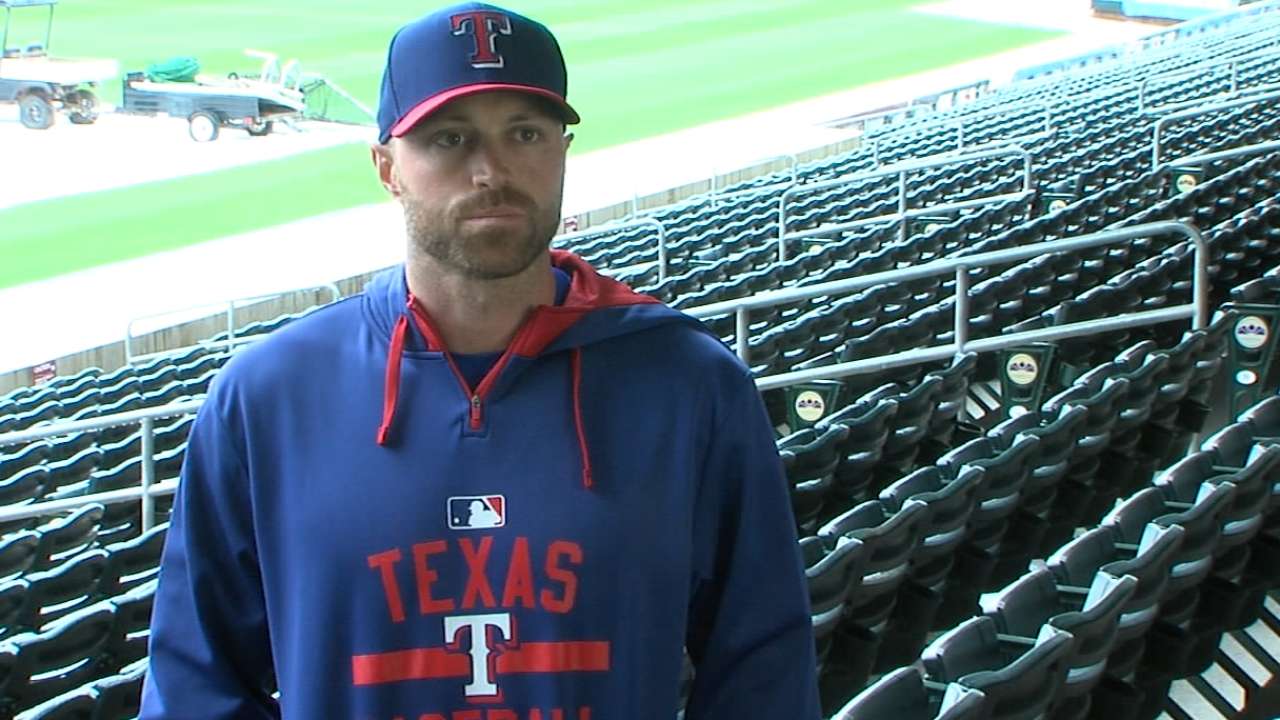 Nate Schierholtz is ready for a fresh start after a disappointing 2014.
The 31-year-old outfielder hit a career-high 21 home runs for the Cubs in 2013, but he struggled last season, going deep only seven times and slumping to a .195 average with Chicago and Washington.
Now, with the Rangers, he's looking to rekindle his 2013 success.
"I'm looking forward to a clean start this season because I feel like this year is a fresh start for me," Schierholtz said. "I get to redeem myself and come out and play for a winning team."
Schierholtz, a standout defensively, is looking to break camp with the Rangers. There are three spots open for outfielders, even with Leonys Martin entrenched in center field.
"My goal in Spring Training is to come out and prove that I'm capable of making an impact on this team and making the team," Schierholtz said. "And I know if i'm healthy and my mindset's right, I'll be able to do good things here."
As the Cactus League season nears its completion and the regular season inches closer, he's hoping his offseason work will help lead to a spot with Texas and new teammates.
"It's exciting to start a new season. All that hard work you put in in the offseason, you get to get out on the field and just let your talent take over," Schierholtz said. "So for me it's about coming and getting to be part of a group of guys and a new team, and every spring is a new chance to win."
Cash Kruth is a reporter for MLB.com. Follow him on Twitter at @cashkruth. This story was not subject to the approval of Major League Baseball or its clubs.