MLB.com Columnist
Richard Justice
Nationals equipped to survive early injury test
Boasting deep, talented roster, club not likely to have playoff hopes dashed in April or May
The Washington Nationals don't have to get it right in April or even May. That's a handy reminder on a week like this one.
OK, so maybe the Nationals won't open the 2015 season with the team they'd drawn up on paper.
No big deal there. At least, it's no big deal at this point.
Also, the Nationals can afford to be patient, and this is where it gets tricky. General manager Mike Rizzo has assembled the National League's best and deepest roster.
There are almost no reasonable scenarios in which the Nats aren't in the postseason. There's simply too much pitching, too much talent.
And so, the Nationals can take a deep breath and take a broader view. The NL East race will not get away from them in the first half of the season.
Even if the Nats begin the season with third baseman Anthony Rendon, right fielder Jayson Werth, center fielder Denard Span and right-hander Stephen Strasburg on the disabled list, there's enough talent to survive.
In fact, one of the challenges teams like the Nationals have is playing 'em one at a time. That's not as easy as it sounds when the focus of fans and the media is on the postseason.
To look ahead is natural for a franchise that has won more games than any other over these last three seasons. That's a tribute to Rizzo's tremendous work and also to two managers, Davey Johnson and Matt Williams.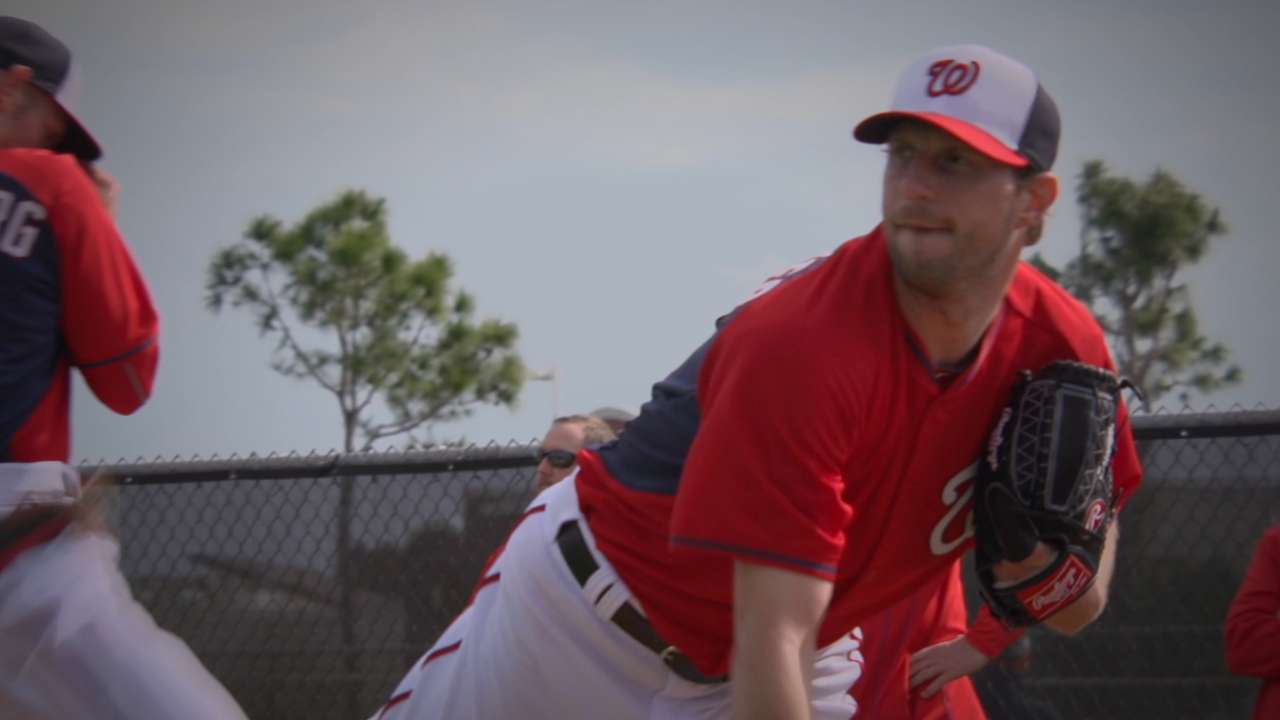 It's also a tribute to Ryan Zimmerman, Ian Desmond and the rest of the clubhouse leadership. In these three years, the Nats have done a very nice job of competing every single day. This kind of thing should never be discounted.
That is, the Nationals have proven both that they're really talented and also that they compete almost every single day.
That's not just what good teams do. That's what championship teams do. There's a toughness that develops over time.
Washington is only 3-6 in the postseason in that time, and because the entire franchise has been transformed in these three seasons, the focus has become on what the Nats haven't done instead of what they have.
That's been especially true of this Spring Training. After Rizzo added Max Scherzer to a rotation that was already baseball's best in 2014, the focus instantly shifted to the postseason.
If at first you don't succeed, hammer 'em with more pitching and then still more pitching. In Scherzer, Strasburg, Jordan Zimmermann, Doug Fister, Gio Gonzalez and Tanner Roark, the Nationals could end up being miles better than any other rotation.
Scherzer's arrival, along with Rizzo's decision to hold on to Fister and Zimmermann in their walk years, signaled this is a go-for-it season.
Even with the Marlins and Mets opening the season with all kinds of optimism, the Nats are the gold standard for every other club in the NL East.
Now, all they've got to do is get their entire team on the field. If the Nationals were worried about looking ahead to October, they may now see April and May as a chance to refocus and hold on until they're whole again.
If their No. 2 prospect, Michael Taylor, gets a chance to play, he could energize the entire clubhouse and give Washington additional flexibility moving forward.
And Bryce Harper could establish himself once and for all as the guy around whom the franchise is built. His 1.251 OPS in the 2014 postseason had the look and feel of a coming-out party, and a depleted starting lineup could be an opportunity for him to elevate himself to a different place in the hearts and minds of baseball fans.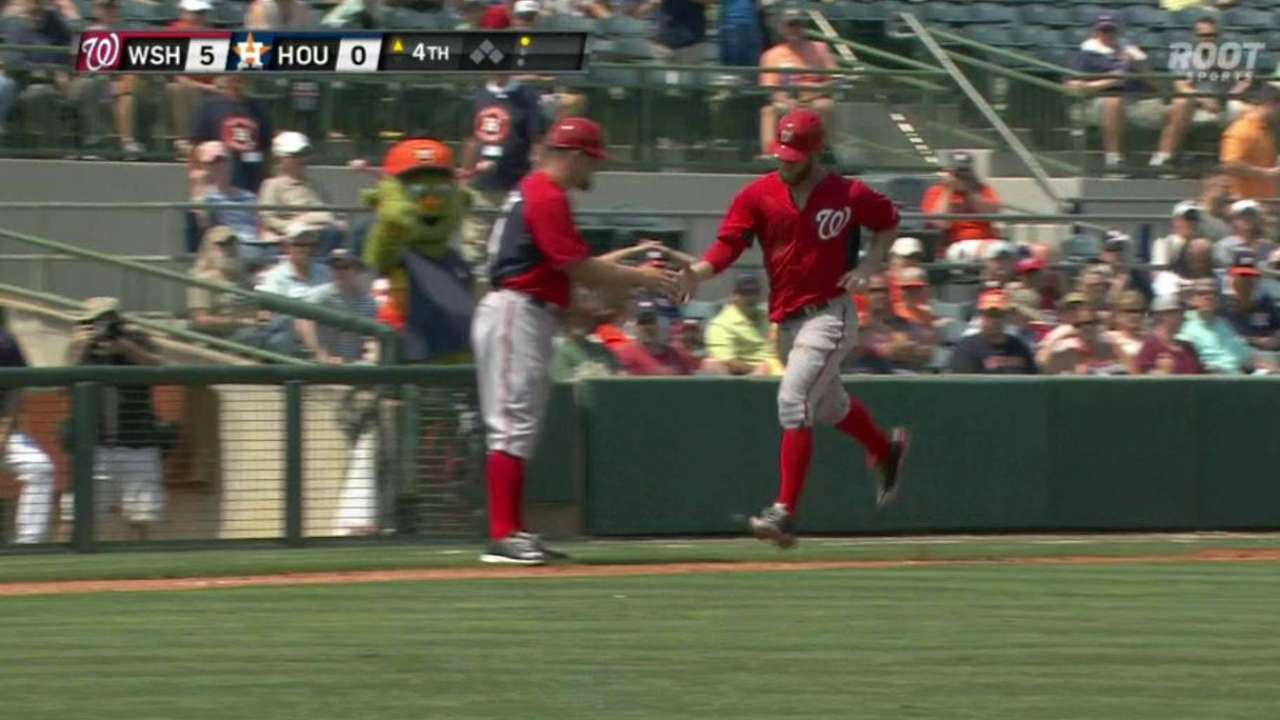 This isn't how the Nats hoped it would work out. They would prefer to have their main guys on the field and to establish themselves as the NL's best team from Day 1.
But organizations are tested in all sorts of ways, and this is one of them. The Nationals are better positioned to survive these tests than almost any other. In fact, a focus on April and May could end up being healthy.
So here's to April and May. Suddenly, it's going to be a more interesting time than the Nats could have predicted. About all that won't change is the bottom line.
Richard Justice is a columnist for MLB.com. Read his blog, Justice4U. This story was not subject to the approval of Major League Baseball or its clubs.