Morrow scratched due to blister
Fellow fifth-starter candidate Despaigne to fill in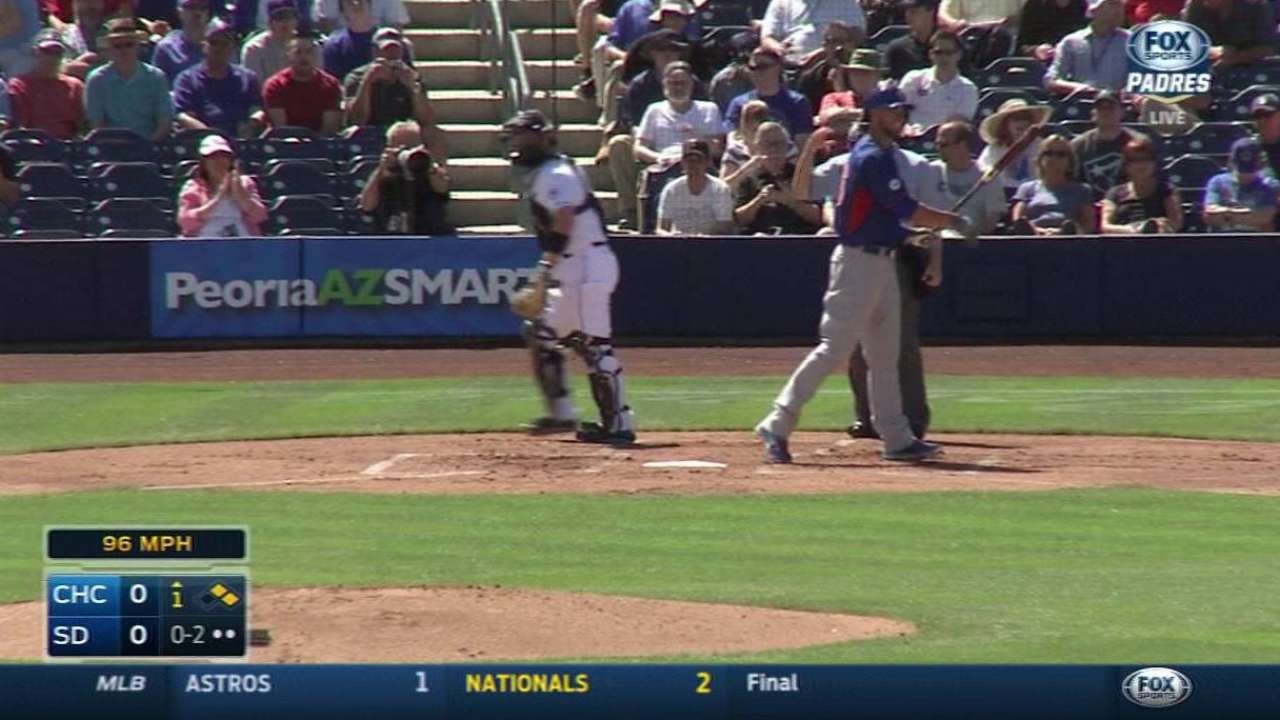 PEORIA, Ariz. -- Right-hander Brandon Morrow, one of two candidates for the fifth spot in the Padres' rotation, will not take his normal turn Thursday because of a blister on his right ring finger.
"It's a little bit of a setback for Brandon because it takes him off his schedule a little bit. But these things happen in training camp," said Padres manager Bud Black.
Black cautioned that Morrow isn't expected to miss much time because of the blister and this shouldn't waylay his bid to win the No. 5 spot. Odrisamer Despaigne, who will pitch Thursday, is the other candidate.
"I don't think it impacts it a lot," Black said. "I don't think it does anything to the competition for now for that spot. We've seen a lot from those guys. They're both going to pitch some more this spring."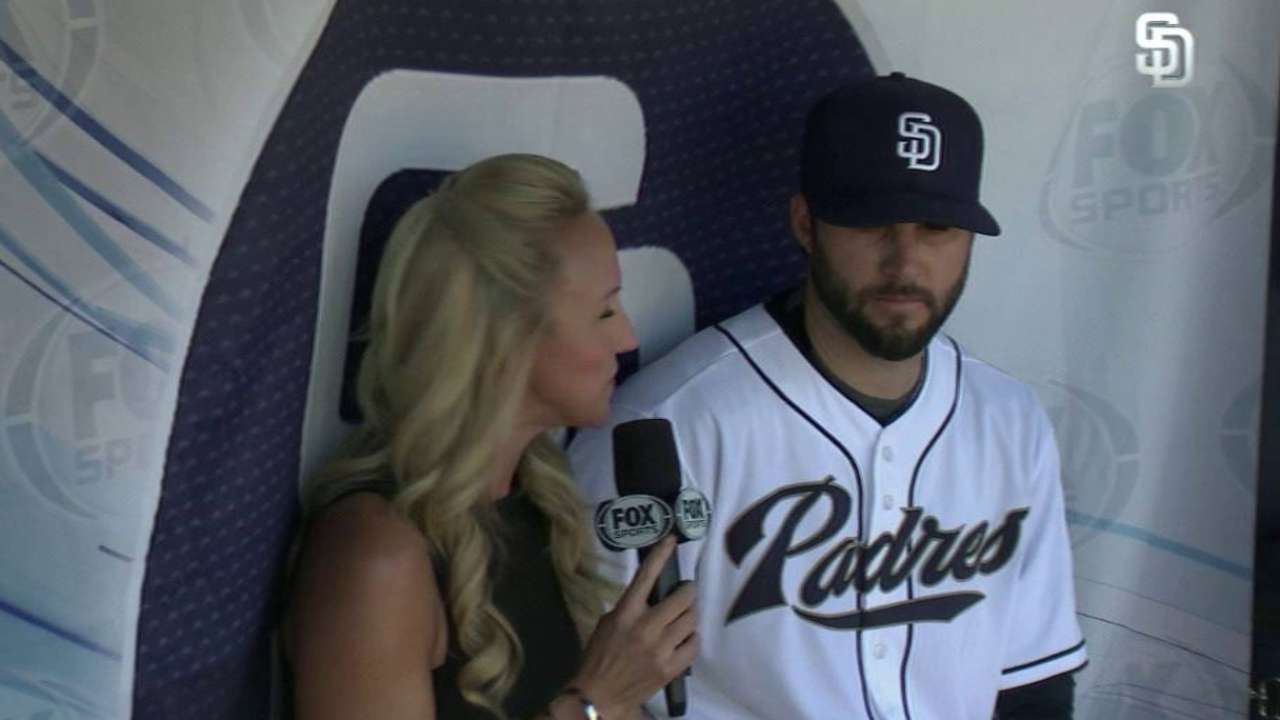 Morrow said he first noticed the blister in a start against the Cubs on March 16 and then again the last time out against the D-backs on March 21.
"There was a little bit of tearing of it in the start before that [March 16 start], but it was kind of a non-issue," said Morrow, noting he's never had a blister issue before. "I remember just kind of biting off a little piece of skin that maybe came loose. And it was in the first inning that it started last game.
"I just kind of bit at it in the middle of an inning because it's annoying, and it just kept getting worse and worse."
After entering that last start with a 1.00 ERA, Morrow allowed five runs on eight hits in 3 2/3 innings against the D-backs. He threw a bullpen session Monday with his finger wrapped.
"It's not ideal," he said. "[But] you just get your work in."
Black noted that most pitchers who get blisters get them either on their index finger or middle finger. But the ring finger is rare. And for the way Morrow holds the baseball, his ring finger sits on the seam of the baseball where his grip is for his fastball and slider.
"It looks better every day. It's not getting any worse," he said. "It feels better, like less tender. Little bit of toughening up of the skin. First, it had to heal. It was, like, an open wound."
Morrow has a 4.26 ERA in 12 2/3 innings, though that's heavily skewed by his last start. As for Despaigne, his ERA is 2.25 over 12 innings.
Corey Brock is a reporter for MLB.com. Keep track of @FollowThePadres on Twitter. This story was not subject to the approval of Major League Baseball or its clubs.