Comforts of home benefit Ike this spring
A's first baseman played high school and collegiate baseball in Arizona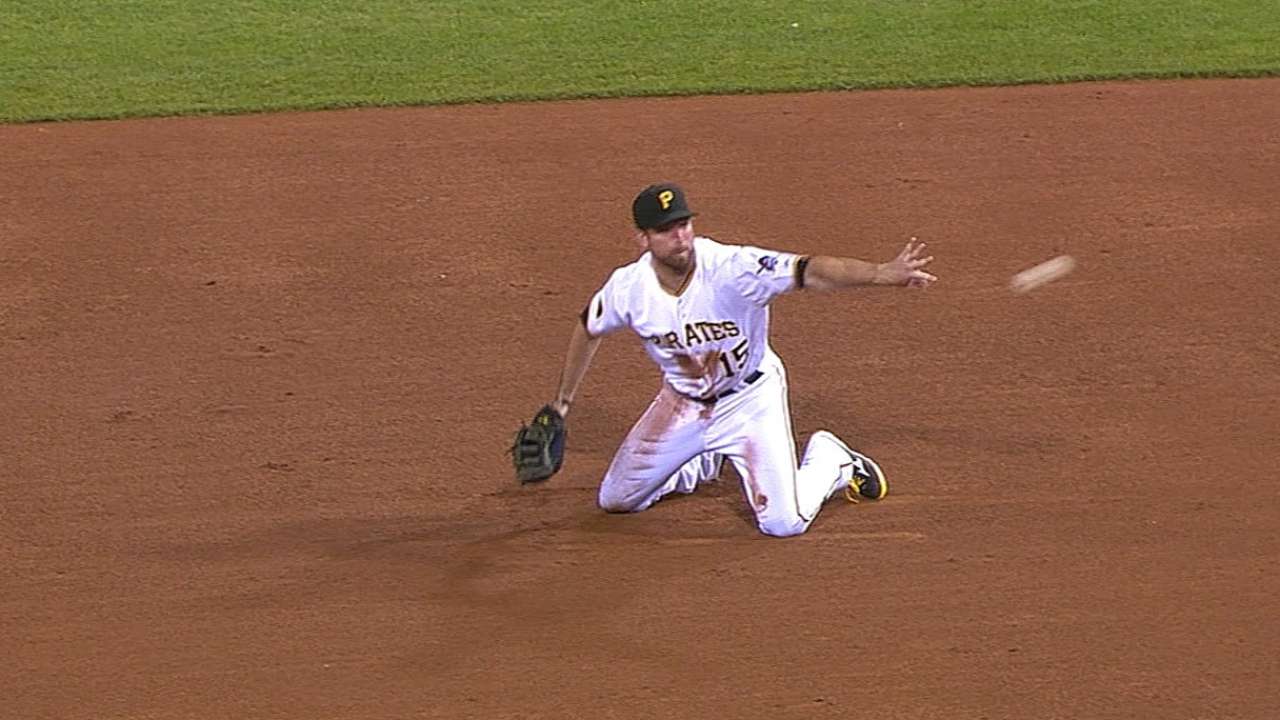 MESA, Ariz. -- New Oakland A's first baseman Ike Davis has always appeared very comfortable at the plate during Spring Training.
In his first six springs with the New York Mets in Port St. Lucie, Fla., Davis smacked 13 home runs and posted an OPS over .900 in 228 at-bats.
This spring, Davis has continued his success, posting a 1.151 OPS in 22 at-bats entering Wednesday's game. Despite playing for a new team, Davis has good reason to feel comfortable in Mesa -- he's actually playing at home.
"I get to be with my family, sleep in my own bed," said Davis, who grew up in the metro Phoenix area. "I don't have to move twice, which is nice."
Davis said he's had a good time playing in front of friends and family who still live in the area. Hohokam Stadium is only 15 miles south of Chaparral High School, where Davis played baseball, and six miles east of Packard Stadium, where Davis played collegiately at Arizona State.
Playing in front of so many friendly faces might cause some players with Davis' natural power to overswing, but A's manager Bob Melvin is pleased with his first baseman's approach.
"He's hitting the ball the other way," Melvin said. "What you want to see with most guys early in spring is not trying to do too much."
Melvin also said Davis is getting opposite-field hits against left-handed pitchers, a matchup that has given the 28-year-old problems over his Major League career. Melvin said Davis would not begin the season starting against left-handed pitching and will likely be platooned with Billy Butler.
"We start out a certain way, and then if things transpire, we change our minds," Melvin said. "But we're all about trying to get the best lineup out there on a particular day."
Davis had plenty of experience platooning last season with the Pittsburgh Pirates: 92 percent of his plate appearances came against right-handed pitchers.
"It is what it is -- just have to play the game when they tell you to play the game," Davis said of the A's plans to platoon. "I had some success platooning last year, so I hope to build on it and continue getting better.''
Along with Butler, Mark Canha also is expected to see some playing time at first base. Despite the competition, Canha said Davis helps out his less experienced teammates.
"He's a really good presence on the team," Canha said. "He keeps it light with his personality, but I've also been able to get serious with him and ask him hitting-approach questions."
Davis has embraced the A's depth at first base and said it is important to have multiple options in case of injury. Davis missed almost two weeks of Spring Training with a back injury before returning to the lineup on March 20.
Although Davis is enjoying his time in Arizona, he will soon be shipping off to the Bay Area with the rest of his teammates for the regular season. Davis' experience being traded last season made his acclimation process to the A's clubhouse much easier this spring.
"I feel like the A's pick up special players," Davis said. "They have a niche for specialty players and grinders. It's a fun clubhouse, a lot of different personalities."
Ari Kaye is a graduate student in the journalism masters program at Arizona State University. This story is part of a Cactus League partnership between MLB.com and ASU's Walter Cronkite School of Journalism and Mass Communication. This story was not subject to the approval of Major League Baseball or its clubs.