Hitting coach's notes: Chili's take on 5 Red Sox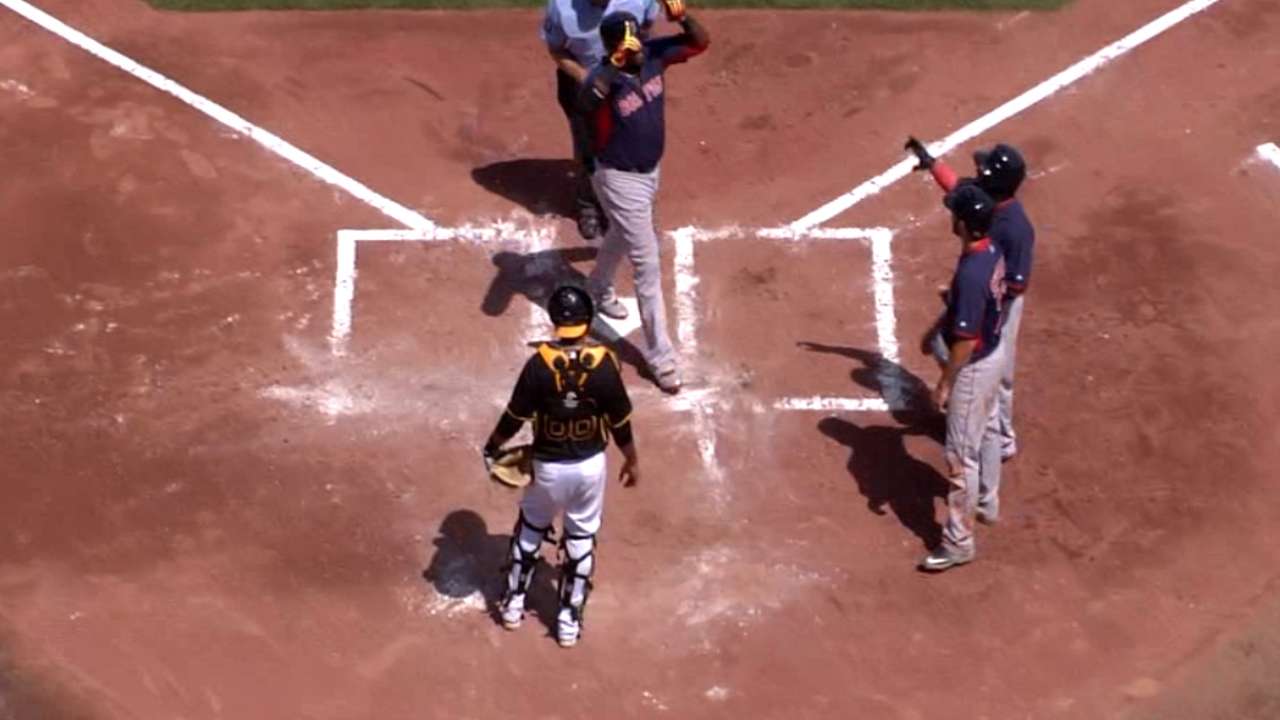 FORT MYERS, Fla. -- During his strong two-year stint as the hitting coach for the Oakland A's, Chili Davis made his mark helping young players have instant success. Now with the Red Sox, Davis works with a more veteran-laden group.
In a recent sitdown with MLB.com, Davis evaluated many of the hitters he's worked with the last several weeks.
David Ortiz
"Well, David is such a smart hitter, such a good hitter, that I feel sometimes I'm relying on him to kind of back me up on some things," said Davis. "We speak the same language -- not necessarily Spanish, but as far as hitting is concerned. He's so smart. Everything he says makes so much sense.
"He's all about commitment, he's all about doing the right thing, working the right way, understanding pitchers."
Dustin Pedroia
"I guess last year, he had a hand injury or something," said Davis. "I had an idea of the small, little things I wanted to throw out there at him. He's been really open to the things that I've suggested. Little drills just to keep him where he is and to keep him being Dustin Pedroia and not trying to be anything more than that."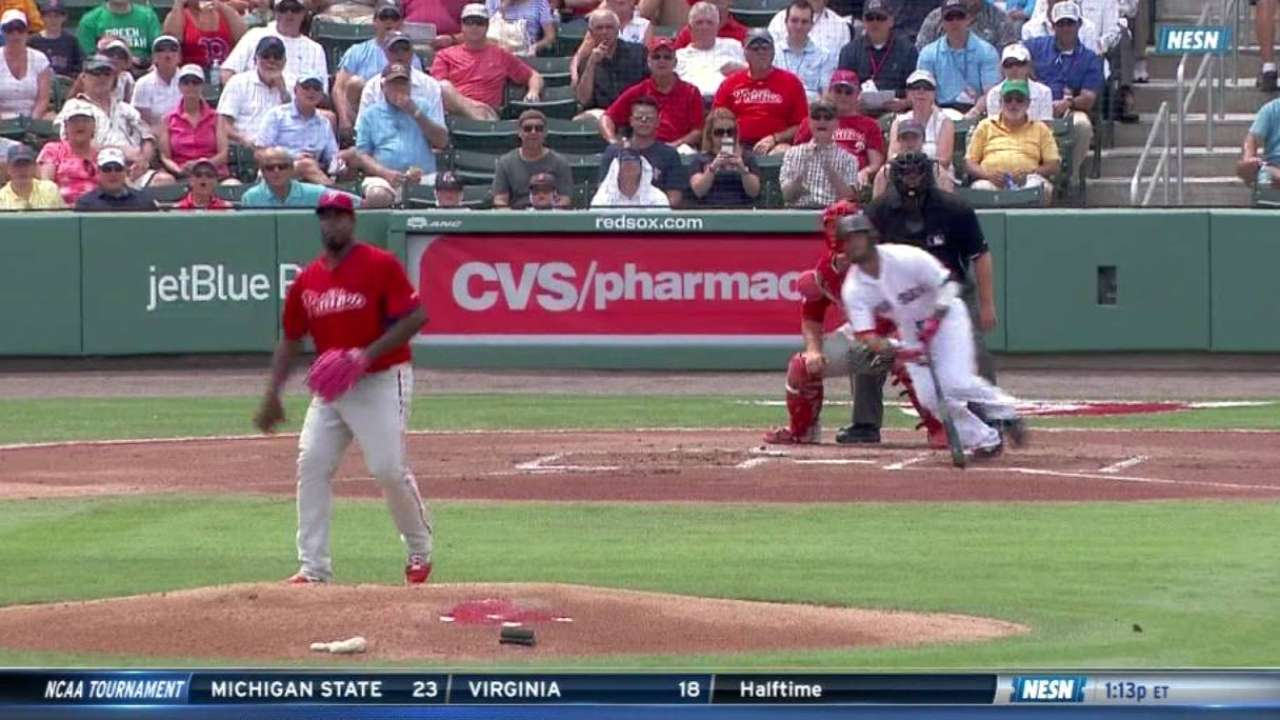 Pablo Sandoval
"For him, first of all, he is a workaholic. He loves to get in the cage. He loves to do his work. He's not lazy, by any means," said Davis. "He likes to work, and he wants to work right. And when you have a player like that, it's just a pleasure to work with him. It's just a matter of keeping him a little bit more under control. And he already understands what he needs to do. He feels when things are wrong in his swing, and he'll communicate that to us."
Hanley Ramirez
"Hanley's a lot like Big Papi. You just listen to him, and he'll tell you his keys, he'll tell you what he feels," said Davis. "I don't think he's a big video guy, but I have seen him go in there and look at video. [Assistant hitting coach] Victor Rodriguez mentioned to him something about being a little bit late with his leg kick. He went and looked at it and came out and said, 'It's confirmed, I am a little late.' He went out to correct that."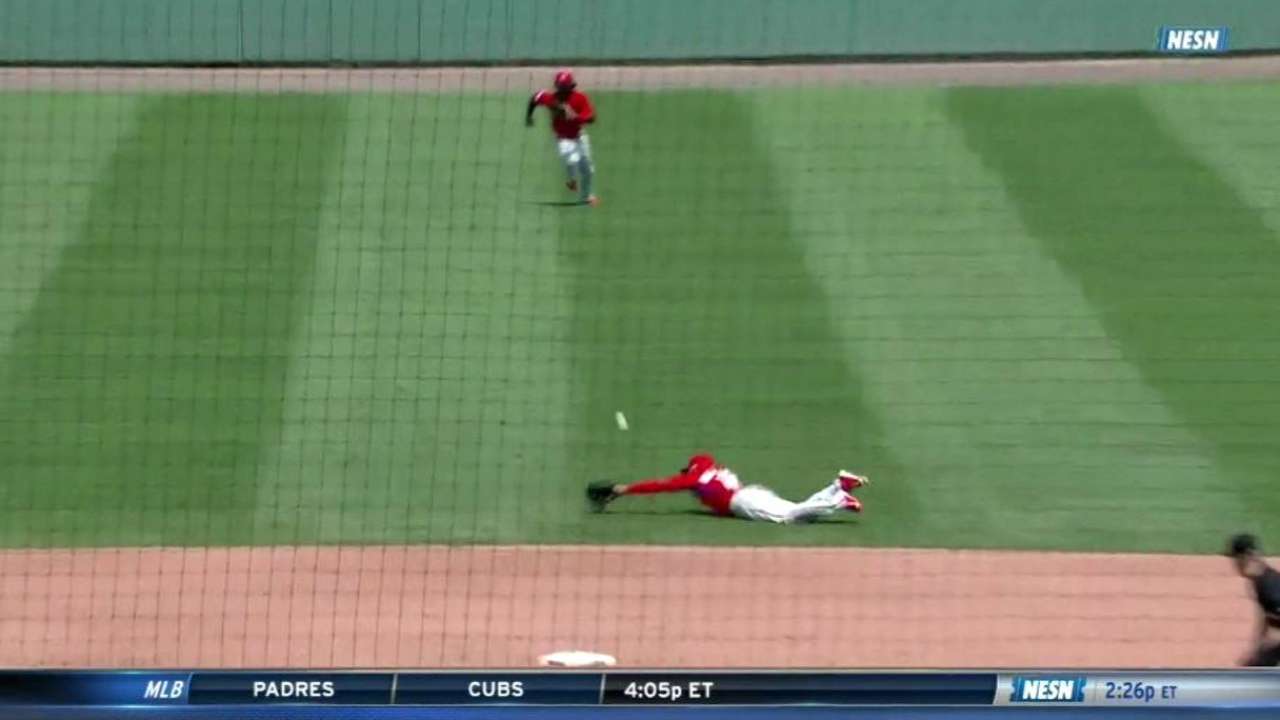 Allen Craig
"He's a professional hitter. He's a great guy. He works, and he wants to work at the right things. He wants to get better," said Davis. "He had a year last year that was due to injuries, due to a lot of changes in the middle of the year. I think this year, I expect him to be the guy he was in St. Louis. He's healthy, he's a good hitter, he's a clutch hitter. You can't teach that."
Ian Browne is a reporter for MLB.com. This story was not subject to the approval of Major League Baseball or its clubs.