Ryan says Duensing's 'fine' after taking comebacker off leg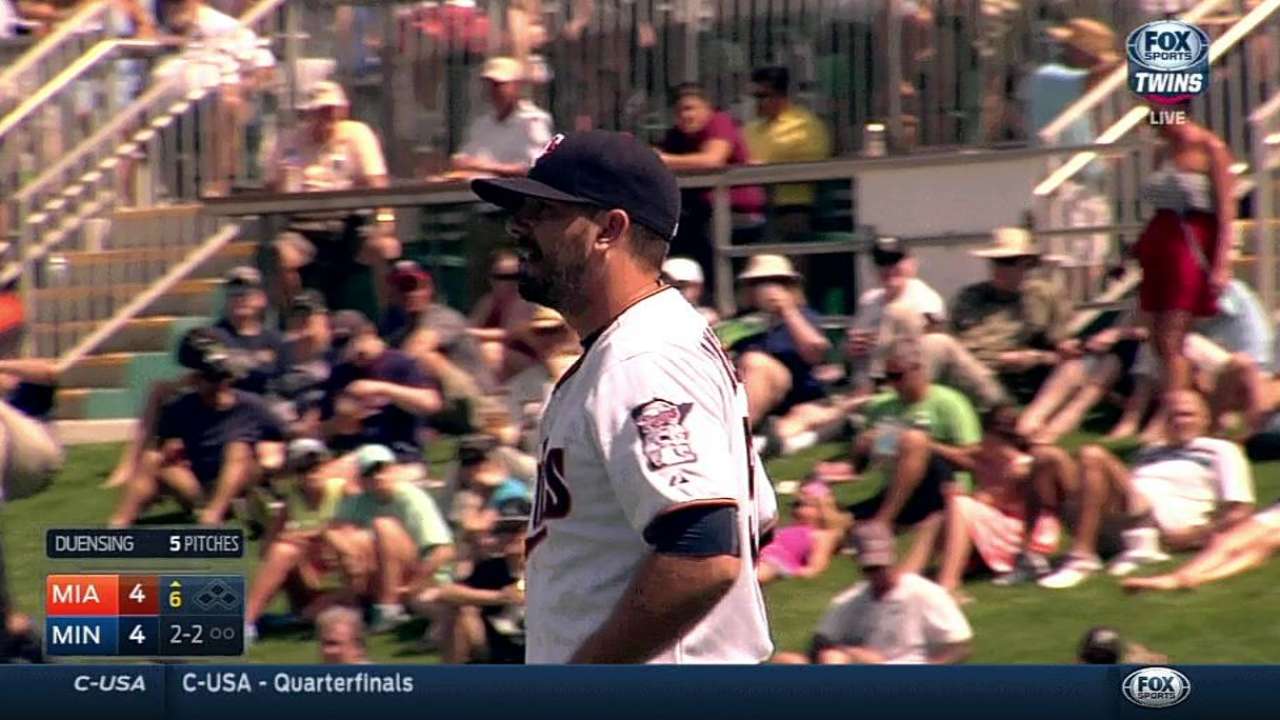 FORT MYERS, Fla. -- Brian Duensing's left leg was bruised and sore on Tuesday, a day after he took a comebacker off his quad. But the left-hander managed to avoid serious injury.
Duensing has a bandage on the affected area and is getting treatment. He expects to throw on the side at least once before returning to game action.
"He's all right. Took a pretty good shot," Twins general manager Terry Ryan said. "I'm glad it didn't hit him in the knee -- it hit him closer to that quad. I did see him today, and he's fine. We'll ease him back into it."
Ryan expects Duensing to recover in a couple of days, at which point he could get back on the mound.
Duensing entered Tuesday's game against the Blue Jays to begin the seventh inning and gave up a single to Jose Bautista before walking Josh Donaldson. Devon Travis then ripped a line drive that struck Duensing and went for a single to load the bases, forcing Duensing's exit before J.R. Graham came on and got out of the jam.
In six relief appearances this spring, Duensing has allowed two runs on five hits over 6 2/3 innings, with two walks and five strikeouts.
Andrew Simon is a reporter for MLB.com. Follow him on Twitter @AndrewSimonMLB. This story was not subject to the approval of Major League Baseball or its clubs.