Sandberg: Slowey needs to mix up his pitches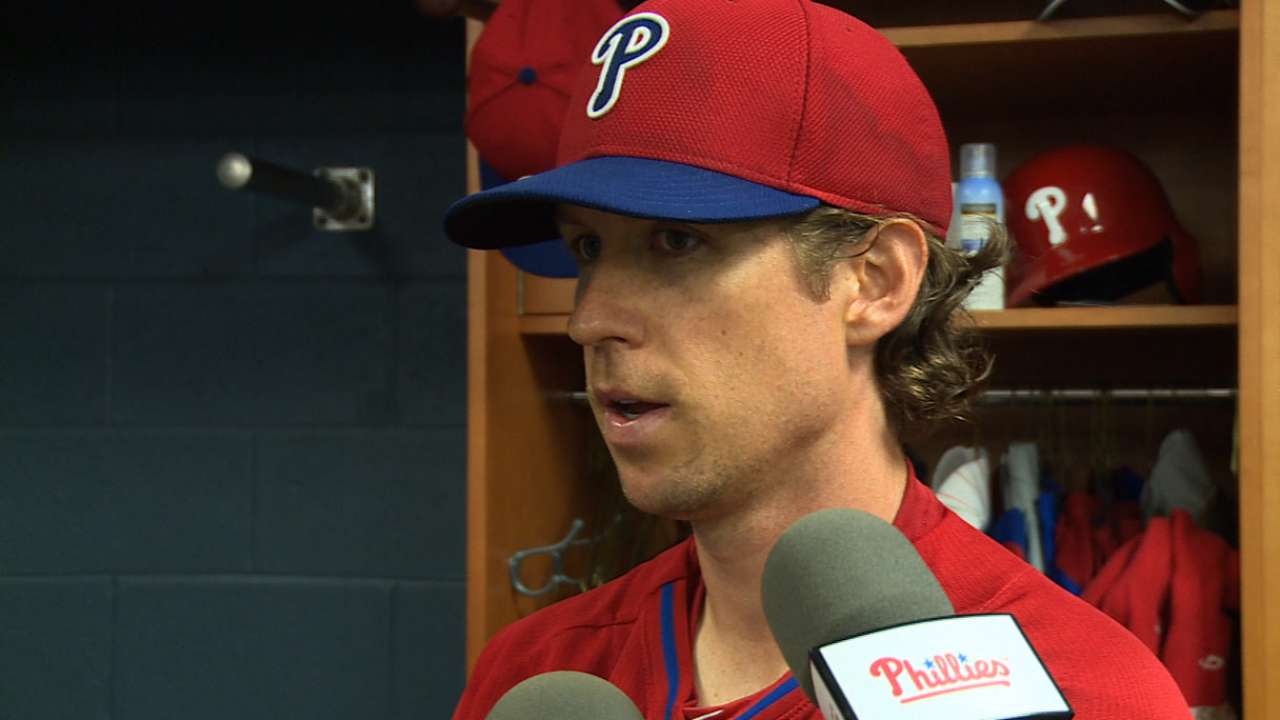 CLEARWATER, Fla. -- If the season started Wednesday, Kevin Slowey's numbers might make him the Phillies' No. 5 starter.
But at this point, nobody is a safe bet to win the job.
Slowey allowed three hits and three runs (two earned) in one inning Wednesday during a 7-1 loss to the Astros at Bright House Field. He has a 3.72 ERA in six Grapefruit League appearances, allowing nine hits, five runs (four earned), two walks and one home run with seven strikeouts in 9 2/3 innings.
His results have been markedly better than Miguel Alfredo Gonzalez, who has a 7.53 ERA. But Gonzalez remains a candidate for the job because of his stuff and his $12 million contract. Sean O'Sullivan also remains one, despite the Phillies reassigning him to Minor League camp March 16. He is building arm strength, which helps his cause if the club isn't comfortable choosing Gonzalez or Slowey.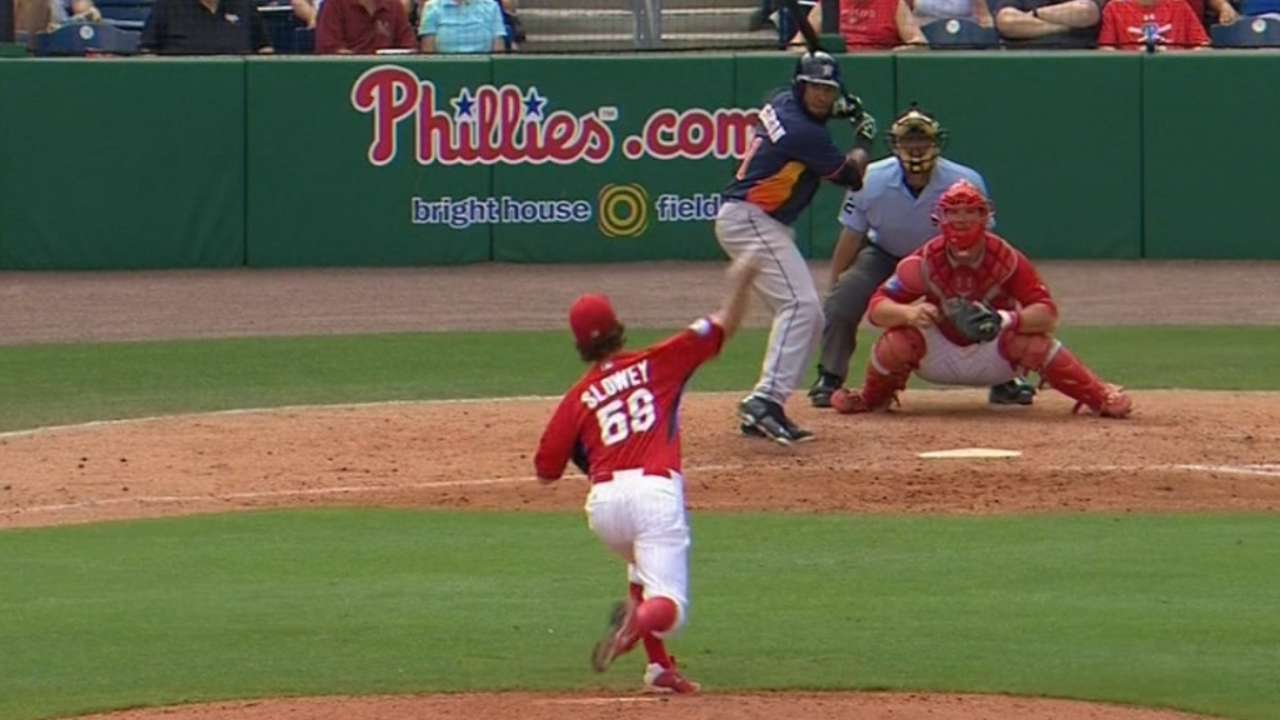 "He's working on his breaking stuff," manager Ryne Sandberg said about Slowey. "He's featuring a lot of fastballs right now. And for him to be a multiple-innings guy, to be a long type of a guy or even to step into the rotation, he needs to mix his pitches, his breaking pitches, work on his breaking pitches. He's thrown a lot of fastballs in his outings."
Slowey could be a candidate for the bullpen, although the Phillies have been impressed with Jeanmar Gomez, who could be their choice as a multiple-innings reliever.
"For me, the goal is to come north, in whatever capacity that is," said Slowey, who is in camp as a non-roster invitee. "I'm more than willing to do it. Like I said, I've done both in my career. I feel like I have that ability, and whatever they ask me to do, I'll do."
Todd Zolecki is a reporter for MLB.com. Check out his Phillies blog The Zo Zone. Follow him on Twitter. This story was not subject to the approval of Major League Baseball or its clubs.