Q&A: Orsillo on Red Sox's chances, Betts and more
NESN play-by-play man gives his take as regular season inches closer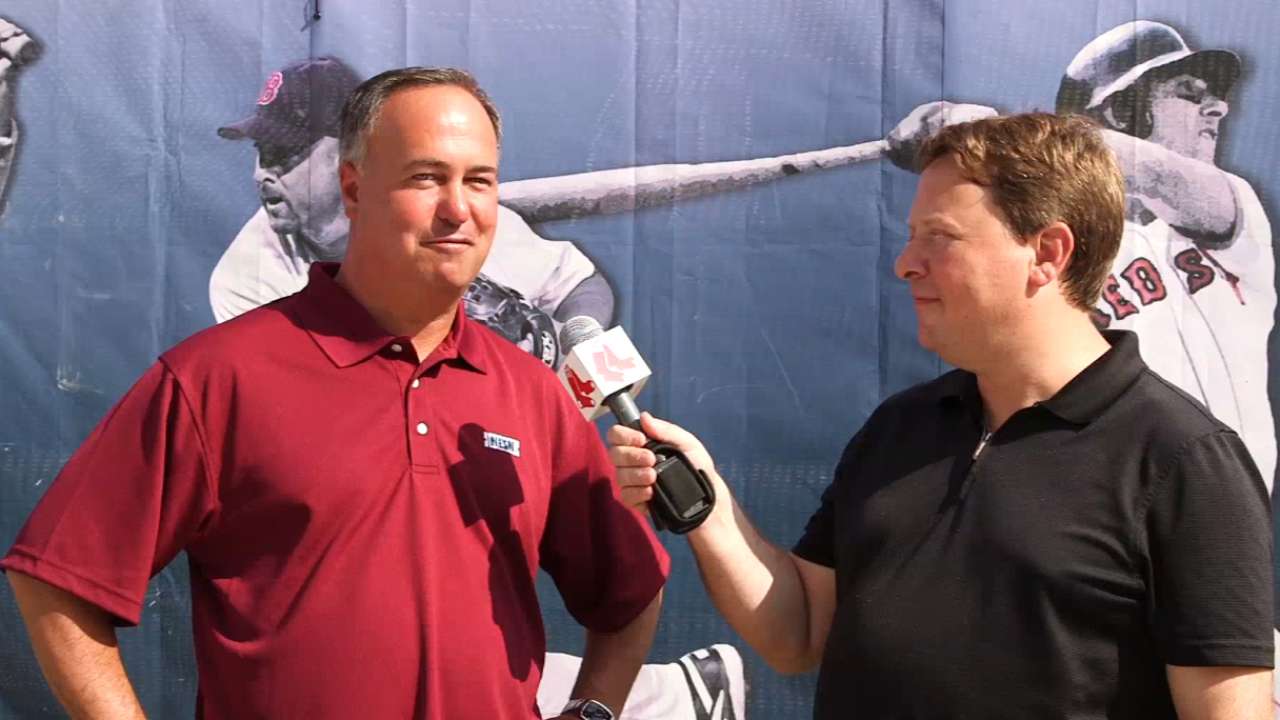 In a recent sitdown with MLB.com, Don Orsillo -- who is entering his 15th season calling Red Sox games along with Jerry Remy on NESN -- discussed his excitement for the coming season.
MLB.com: This team has been a roller coaster the last few years, from worst to first to worst. Do you think there's another turnaround in store this season?
Orsillo: I certainly hope so. I think going into 2013, we really didn't have any indication at that point how good that team would be. The one thing I think the Red Sox have done a really good job of is unloading guys so that they can then add guys in the offseason and make a run like they did in 2013. You think about that Dodgers trade, which lined them up for 2013. Now you think about the Trade Deadline last year with so many guys, allowing them to bring guys in for this year. It's kind of reload and let's see what happens in 2015.
MLB.com: Mookie Betts has created a lot of excitement in this camp. How much fun have you had watching him? And how much excitement do you think he'll create for fans this year?
Orsillo: I love watching him play. You think about him, he started last year with the Sea Dogs and then he's with the PawSox, and then all of a sudden, the second baseman is in the Major Leagues as an outfielder. It's incredible. He's exciting. I think the fact he's led off primarily in the Minor Leagues makes him a really good candidate to lead off for the Red Sox. I love watching him play. We haven't had that type of player at the top of the order perhaps since Jacoby Ellsbury, so it should be fun.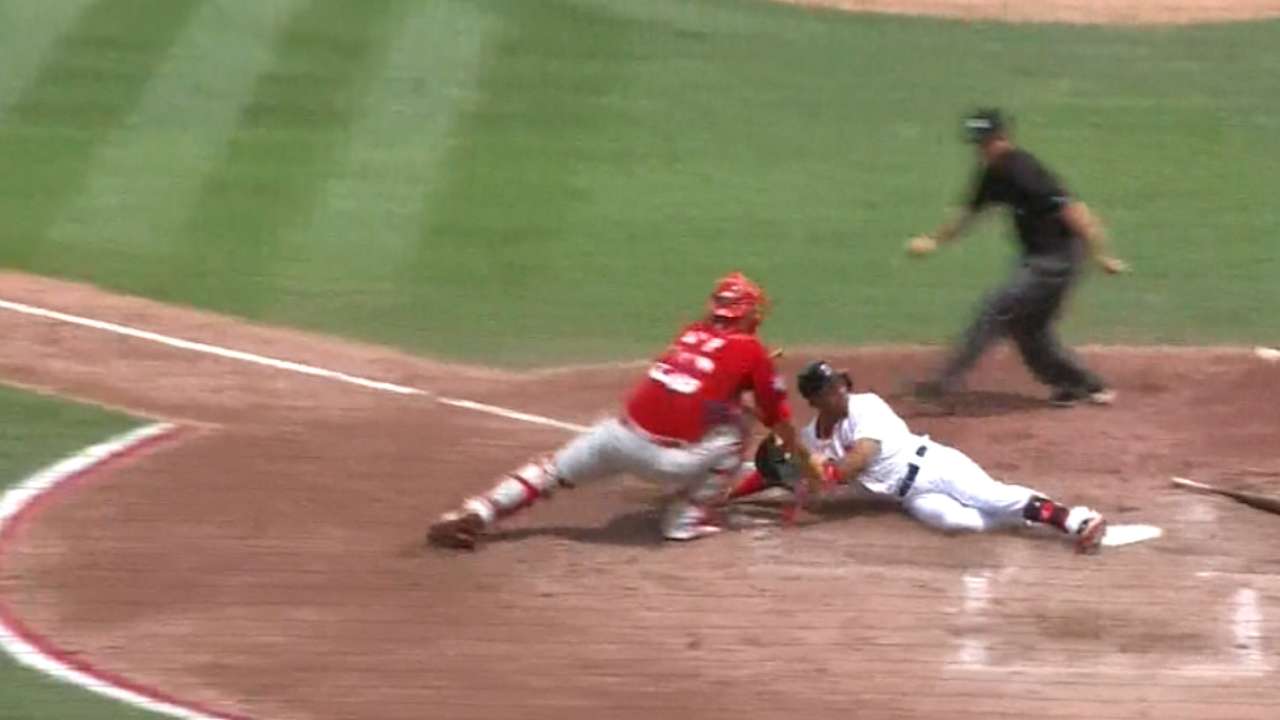 MLB.com: Last year at this point, there was a lot of pressure on Xander Bogaerts. All eyes were on him. He looks a lot more comfortable this year. What do you see when you watch him play?
Orsillo: I agree. I think the confidence level comes from knowing what to expect from Major League Spring Training. If you think about it, he gets to the big leagues and he's in the World Series, and all that takes place so early for him. I think last year, the fact that he was taken off shortstop and then to third base, and making that adjustment affected him. But what it really did was mature him, and I think we're seeing it before our eyes now. He's coming in much more confident and certainly different. I also think he's improved a great deal defensively. His range is better so far this spring.
MLB.com: The most common thing you hear with this team right now is, "Who is the ace?" Can this team win with this rotation? Or are they eventually going to need to go out and get somebody, more of a classic No. 1 starter?
Orsillo: I think they could be OK with what they have. I think a lot of people point to the Baltimore Orioles last year -- they really didn't have a defined ace. You have a lot of people who are capable of being an ace. I think Clay Buchholz is at the top of that list. As we all know, if Clay is right, he's got some of the best stuff in the big leagues. If he can start off well, I think that will just line things up the way they should go.
I'm excited to see Rick Porcello on a regular basis when he's healthy and Justin Masterson with a healthy year again. I'm really excited about the rotation. I think there's a lot of anticipation about what could happen toward the end of spring, but it sounds like the Phillies want a lot back [for Cole Hamels], and I don't think the Red Sox are willing to give up the guys that are going to be the future here for Boston.
Ian Browne is a reporter for MLB.com. This story was not subject to the approval of Major League Baseball or its clubs.