Wheeler has successful Tommy John surgery
In addition to having UCL replaced, righty also has flexor pronator tendon repaired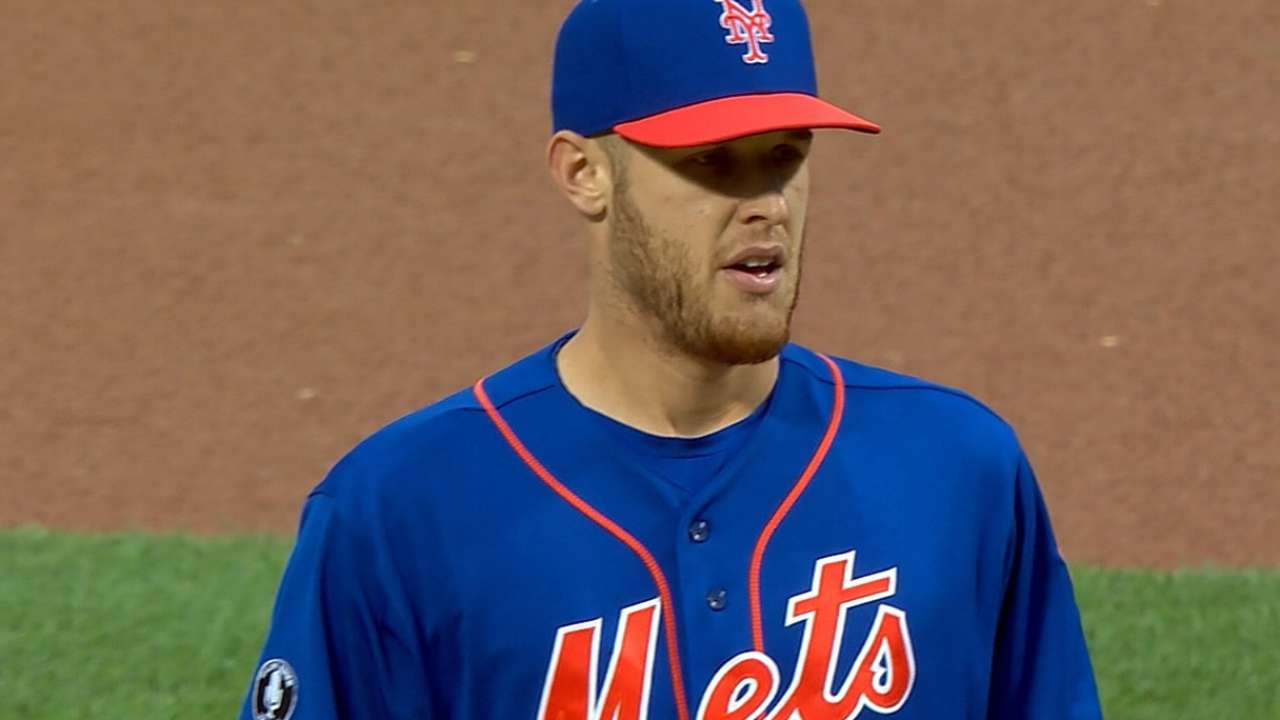 TAMPA, Fla. -- The first step toward getting right-hander Zack Wheeler back into the Mets' rotation has been completed.
"Zack Wheeler this morning underwent successful surgery at HSS in New York to repair the flexor pronator tendon and reconstruct the ulnar collateral ligament in his right elbow. He is expected to make a full recovery," the team said in a statement Wednesday.
It's expected to take about 14 months for the 24-year-old to be ready to pitch. He admitted over the weekend that he was nervous, but added that he was confident about his prospects in the long term.
Zack Wheeler's Tommy John surgery is complete. He now has a forearm tendon in his right elbow where the UCL used to be.

— Anthony DiComo (@AnthonyDiComo) March 25, 2015
"I'm basically going to have a new elbow when I come out," Wheeler said. "I have that mindset that I'm going to come back and I'm going to be 100 percent and better than before."
Wheeler made 32 starts last season and went 9-4 with a 2.93 ERA in his final 18 outings. That, along with the return of Matt Harvey from Tommy John surgery, gave the team and its fans the hope of having a dominant 1-2 punch at the top of the rotation. That could still happen. It will just be a year later than anticipated.
Paul Hagen is a reporter for MLB.com. This story was not subject to the approval of Major League Baseball or its clubs.