Tigers open exploratory talks with Price's agent
Lefty, who's eligible for free agency after season, says two sides are 'feeling out' each other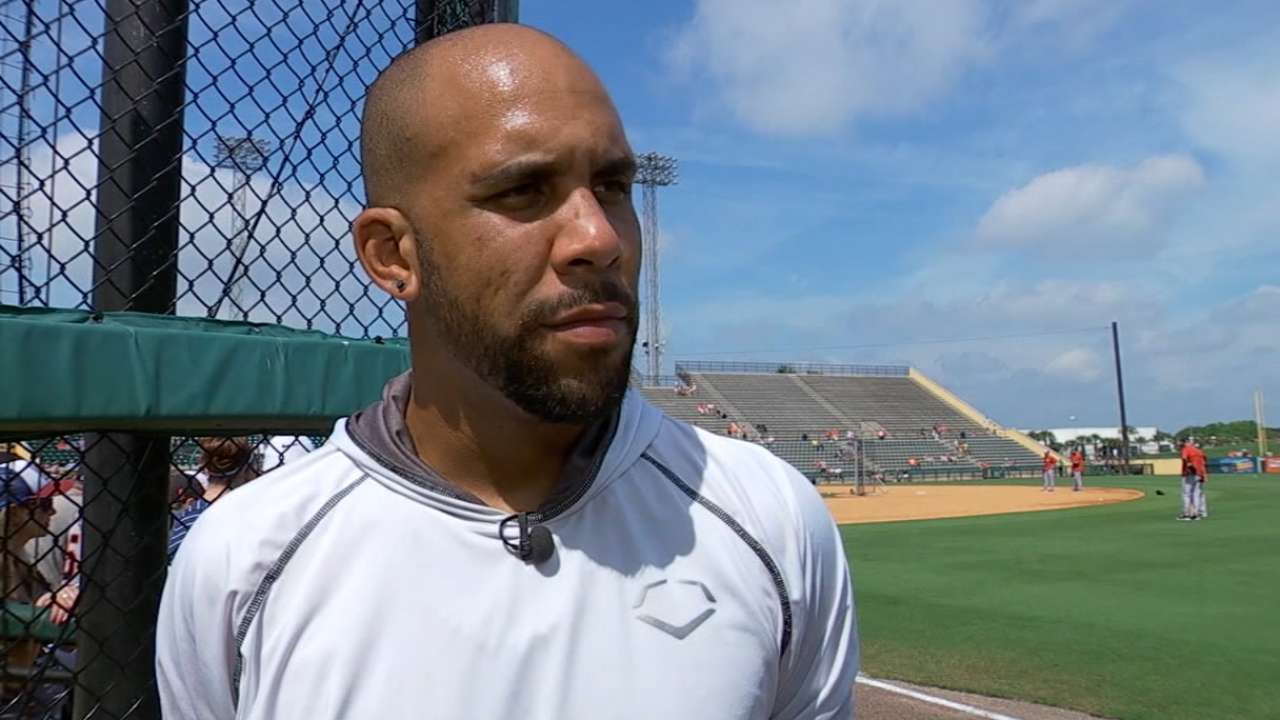 LAKELAND, Fla. -- The Tigers have opened discussions with left-hander David Price and his agent, Bo McKinnis, about the potential of a contract extension. At this point, however, they're basically talking about concepts. No numbers have been mentioned, Price said Wednesday morning.
"I wouldn't even call it groundwork," Price said. "I wouldn't even say that groundwork is being laid."
In other words, talks are exploratory at this point. The two sides are "feeling out" each other, as Price said.
Price met with McKinnis on Tuesday night after the agent talked with the Tigers earlier in the day. Price is generally staying out of talks at this point. He'll get involved if something gets close. That's a long way off at this point.
Tigers president/general manager Dave Dombrowski has said repeatedly that he's not going to comment on any talks, other than to say that they're interested in keeping Price in Detroit long-term. The Tigers received some criticism around this time last spring when a press release said that Max Scherzer had turned down a contract offer, and the two sides had agreed to table talks until after the season. As it turned out, there were no serious talks after the season.
Price has not ruled out contract talks during the regular season. The further he gets into the season, however, the closer he gets to free agency, where he'd be expected to top the market next offseason.
Jason Beck is a reporter for MLB.com. Read Beck's Blog and follow him on Twitter @beckjason. This story was not subject to the approval of Major League Baseball or its clubs.