Cobb progressing, Smyly set for another 'pen session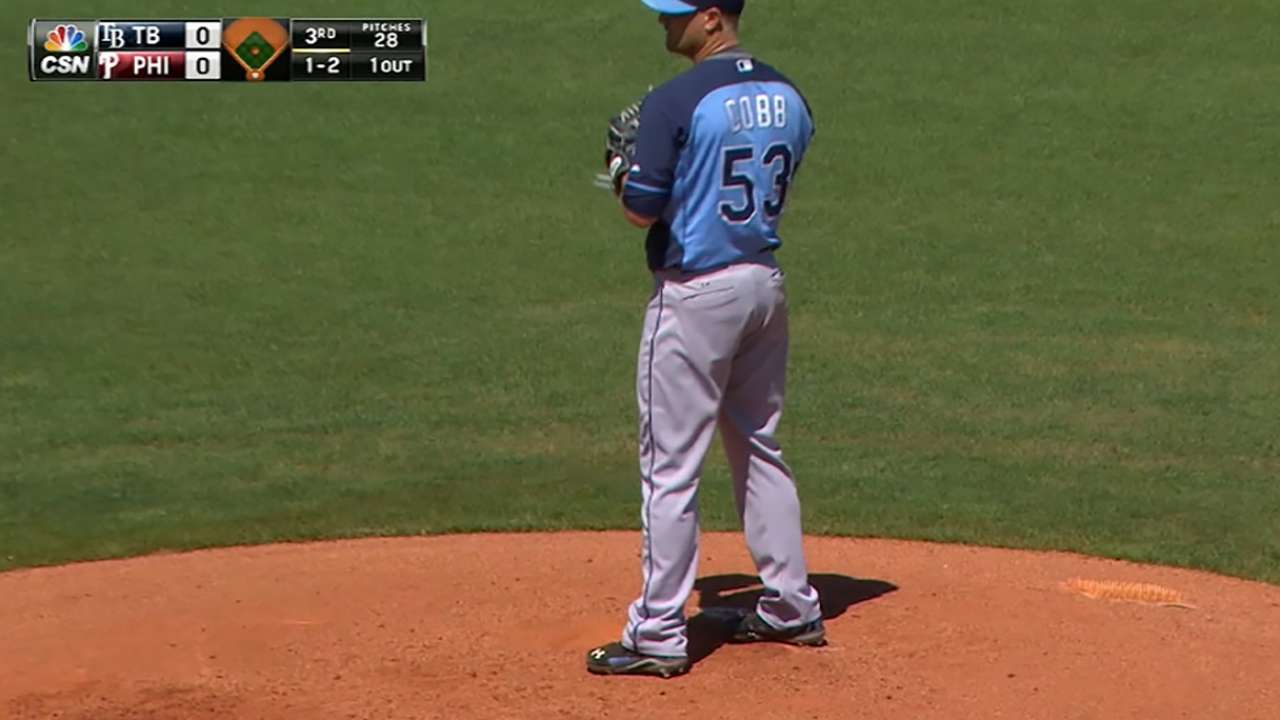 FORT MYERS, Fla. -- The Rays have experienced their share of injuries this spring, but all seem to be moving in the right direction where recovery is concerned.
Alex Cobb (right-forearm tendinitis) visited team orthopedic Dr. Koco Eaton on Monday and got a good report.
"I think it was pretty standard, but I think we're all excited about the progress," manager Kevin Cash said. "So a couple of more days, see where we're at."
Cash said Cobb could "possibly" throw over the weekend, but added, "I wouldn't count on that for sure."
Drew Smyly (left-shoulder tendinitis) threw 30 pitches Monday in a bullpen session and is scheduled to throw his third bullpen on Thursday.
"The thought with Smyly was three to five bullpens or live BP combo, how that would work in," Cash said.
Cash does not believe that Smyly will be ready for game action in time to pitch in a Spring Training game.
"Unless something changes, I think it would be a long shot for him to pitch in a Spring Training game," Cash said.
Nick Franklin (left-oblique strain) is "in that gray area," according to Cash when asked if the infielder could be back by four to six weeks or six to eight.
"We're probably shooting toward the earlier one," Cash said. "Everybody's body responds differently. So, I talked to him this morning. I said how do you feel and he said better."
Cash allowed that he does not expect Franklin to be back with the team until a couple of weeks into the season.
Bill Chastain is a reporter for MLB.com. This story was not subject to the approval of Major League Baseball or its clubs.