MLB.com Columnist
Dan O'Dowd
Five toughest roster dilemmas this spring
Cubs, White Sox, Mariners, D-backs, Red Sox face difficult decisions on young players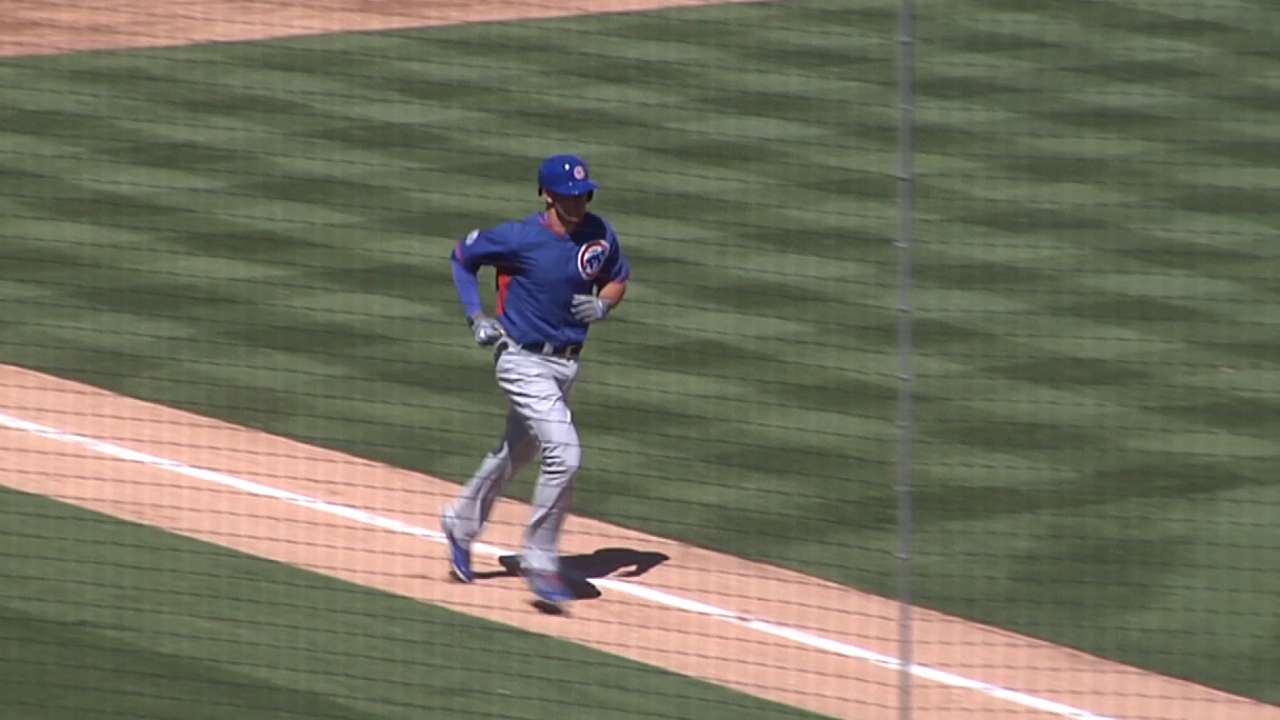 Every Spring Training, general managers have to deal with major dilemmas regarding top prospects: Do you bring them north because you believe they give you the best chance to win now, or do you let them simmer in the Minors to work on some areas of improvement while also keeping their service time in check?
Here is a look at the five clubs I believe have the toughest decisions to make this spring when it comes to prospects and the 25-man roster.
CUBS: Third baseman Kris Bryant and second baseman Javier Baez
Bryant has had the type of start to his professional career that GMs dream about, and now he has followed that up with a dominating offensive display this spring, with nine home runs (and counting). There are two questions that surround Bryant: Is his defense on par with his offensive ability? And do you view this decision in a vacuum for 2015 or in the bigger picture of what this represents for the future of the Cubs?
Baez is also an incredible talent, and he could be the rare second baseman who hits 30 home runs per season. He's shown the ability to catch up to elite velocity, but he whiffed in 41.5 percent of his plate appearances last year, a figure that would have led the league by a wide margin had he qualified.
The verdict: No player, no matter how good, is bigger than a franchise's mission, and the Cubs shouldn't alter their long-term plan just because of Bryant. If the team truly believes his defense -- whether at third base or in the outfield -- is in need of further development, then he should go to Triple-A Iowa and make sure that part of his game is ready to be as good as it needs to be. (When I scouted Bryant at the University of San Diego, I had concerns about his ability to stay at third and saw him more as a corner outfielder, so defensive concerns aren't unfounded.)
That being said, if the Cubs think Bryant's defense is ready, they should have him in the Opening Day lineup. Yes, it would cost them an extra year of contractual control, but there are just too many unforeseeable events in the game to attempt to predict what might take place over the next six years, and the Cubs shouldn't shortchange their chances of winning in 2015 by keeping a potential All-Star in the Minors for service-time reasons.
Despite a report that Baez has been promised a spot on the roster, he'd be best served in Triple-A now that the Cubs are in position to contend. This would challenge him to fight his way back by making the necessary adjustments and reinforcing the mental strength needed to thrive in the Majors. Young prospects often need to take a step back before making a leap forward.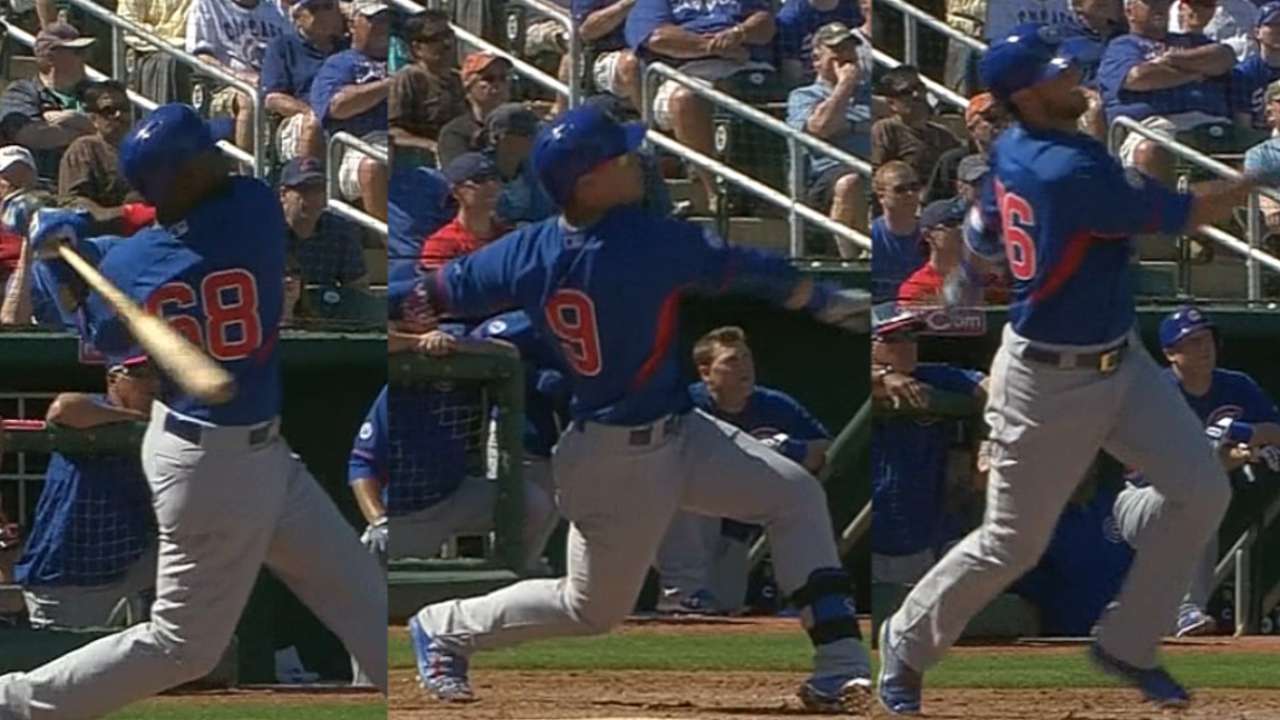 WHITE SOX: Left-hander Carlos Rodon
The injury to Chris Sale gave Rodon a window to show he is ready for the Majors, and he has demonstrated the necessary maturity and ability. If he should settle in during Sale's absence, the White Sox will have significantly improved their playoff chances this year. And if Rodon struggles, he can be optioned out when Sale returns, but with the experience and knowledge of the specific areas of improvement that he needs to focus on.
The verdict: Potential aces should finish their development in the Majors for two reasons. First, there is nothing in the Minors that can replicate the speed of the game at the big league level. Additionally, there are only so many opportunities before injury or performance regression sets in, so clubs should want to utilize as many as those as possible at the highest level of competition.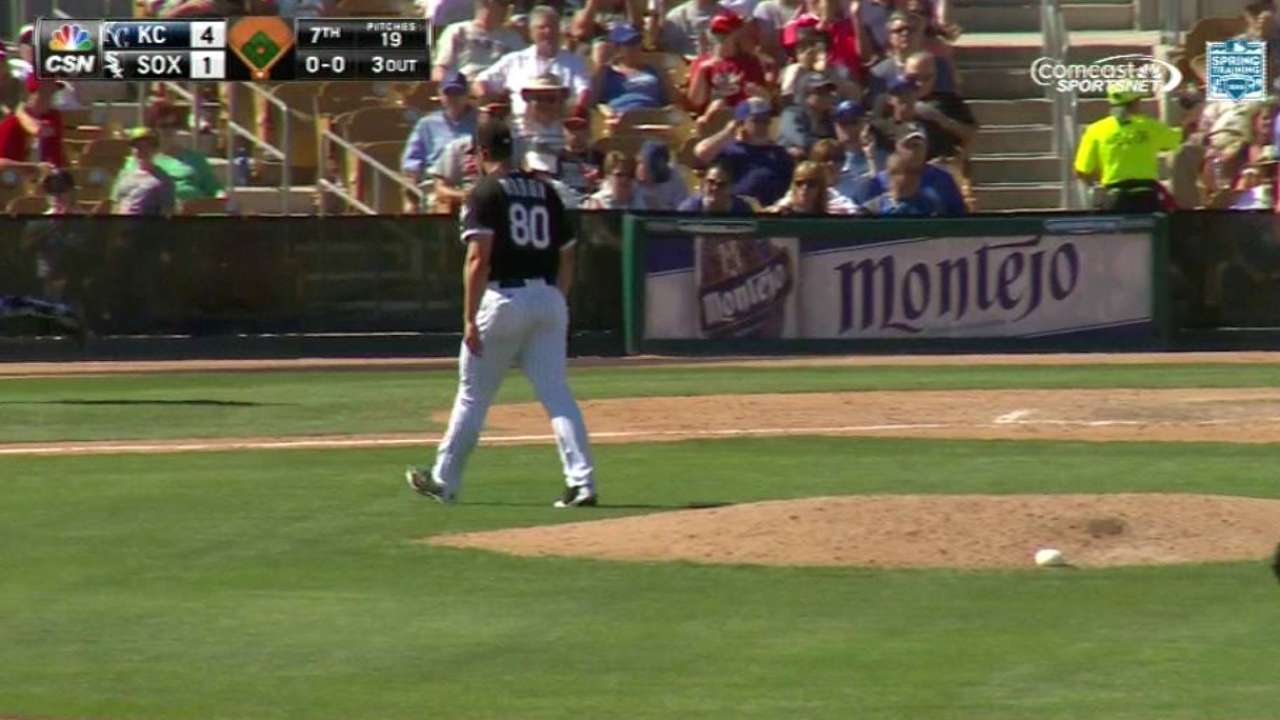 MARINERS: Right-hander Taijuan Walker
Walker's electric spring has made it easy to see why the Mariners should be excited, but he threw just 120 innings last season due to shoulder woes, which suggests he isn't ready to spend a full season in a Major League rotation because of the increased workload he'd be asked to take on.
The verdict: The Mariners are positioned to win now, so sending Walker back to the Minors isn't realistic. Seattle should get creative and pair him with Erasmo Ramirez, a pitcher who is out of options and will never clear waivers, and use them in tandem, with Ramirez serving as a long reliever and getting spot starts to spell Walker when needed. That would be the best way to maximize Walker's short- and long-term success.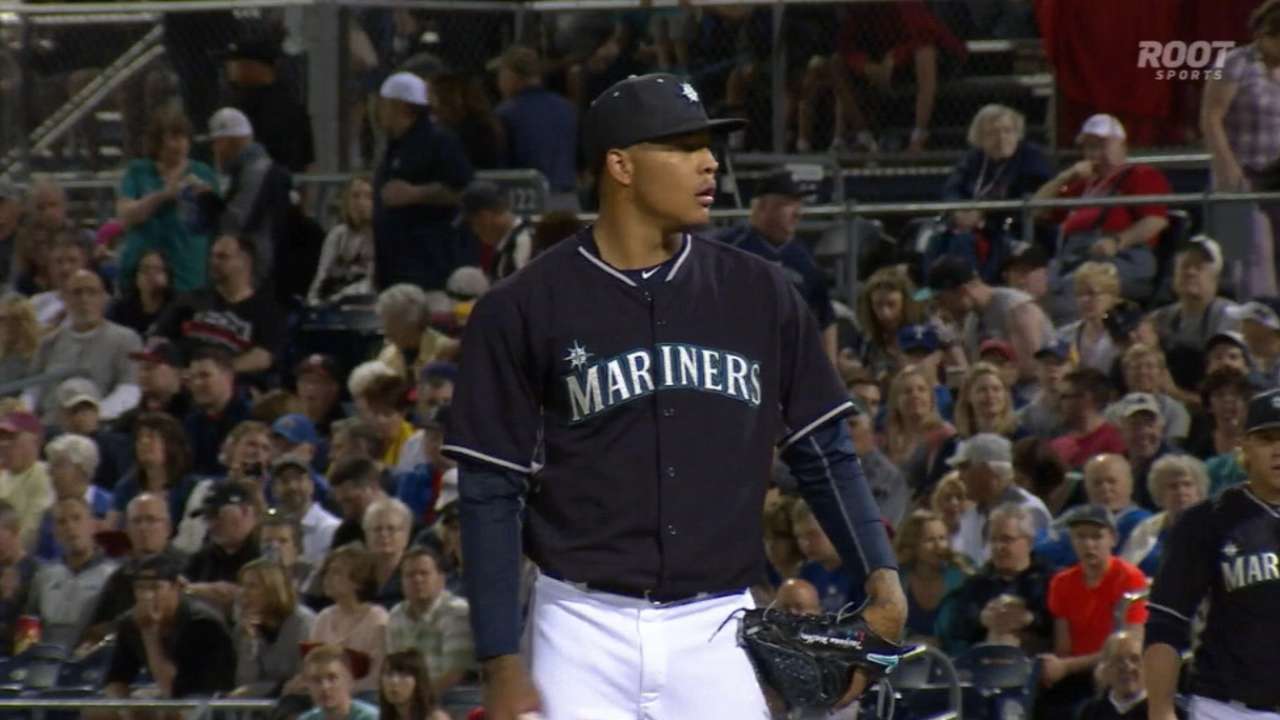 D-BACKS: Outfielder/third baseman Yasmany Tomas
The six-year, $68.5 million deal Tomas got will certainly make the club feel pressure to keep him in the Majors, but right now, it's unclear where he fits on the roster, as he looks uncomfortable at third base and not quite as game-ready as Arizona's other outfielders. Simply put: Tomas' performance this spring has not come close to matching his reputation or the D-backs' previous scouting reports.
The verdict: If a player isn't physically or mentally in a place to succeed immediately, then any short-term failure could snowball into a much larger issue. It seems like the logical decision is to send Tomas to Triple-A Reno to let him relax and find rhythm to his game.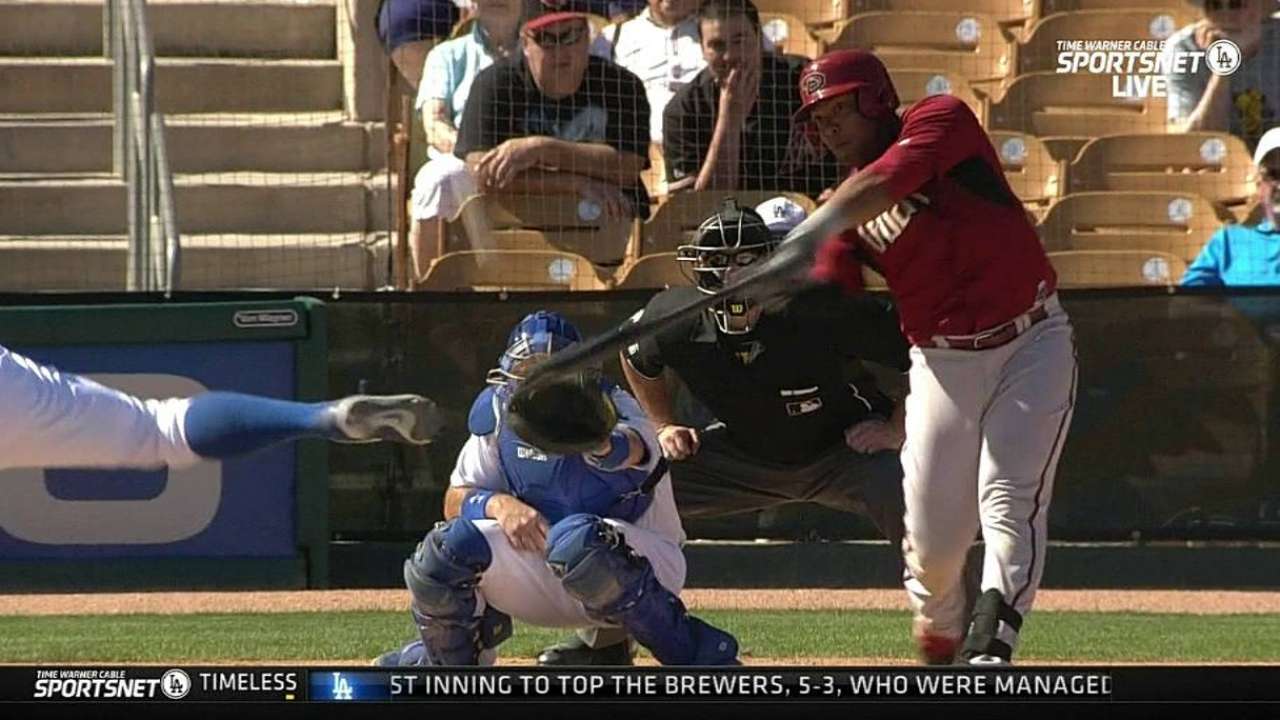 RED SOX: Outfielder Rusney Castillo
Like Tomas, Castillo is another Cuban phenom who signed a huge contract -- $72.5 million -- in the past year. Unfortunately, there isn't a great spot for him in Boston right now. Mookie Betts looks like a star and is poised to play center field. Hanley Ramirez just signed a huge deal to play left, and Shane Victorino looks healthy and ready to play right field in the last year of his contract.
The verdict: Castillo, 27, is signed through 2020, and he should begin the season with Triple-A Pawtucket, where he can play every day and wait for his shot. Depth is something every organization craves, and the 25 players you break camp with may not be the same 25 by the end of April.
If an injury doesn't open up a spot for Castillo early on, the Red Sox can use that depth to acquire a certain left-handed pitcher you've probably heard about.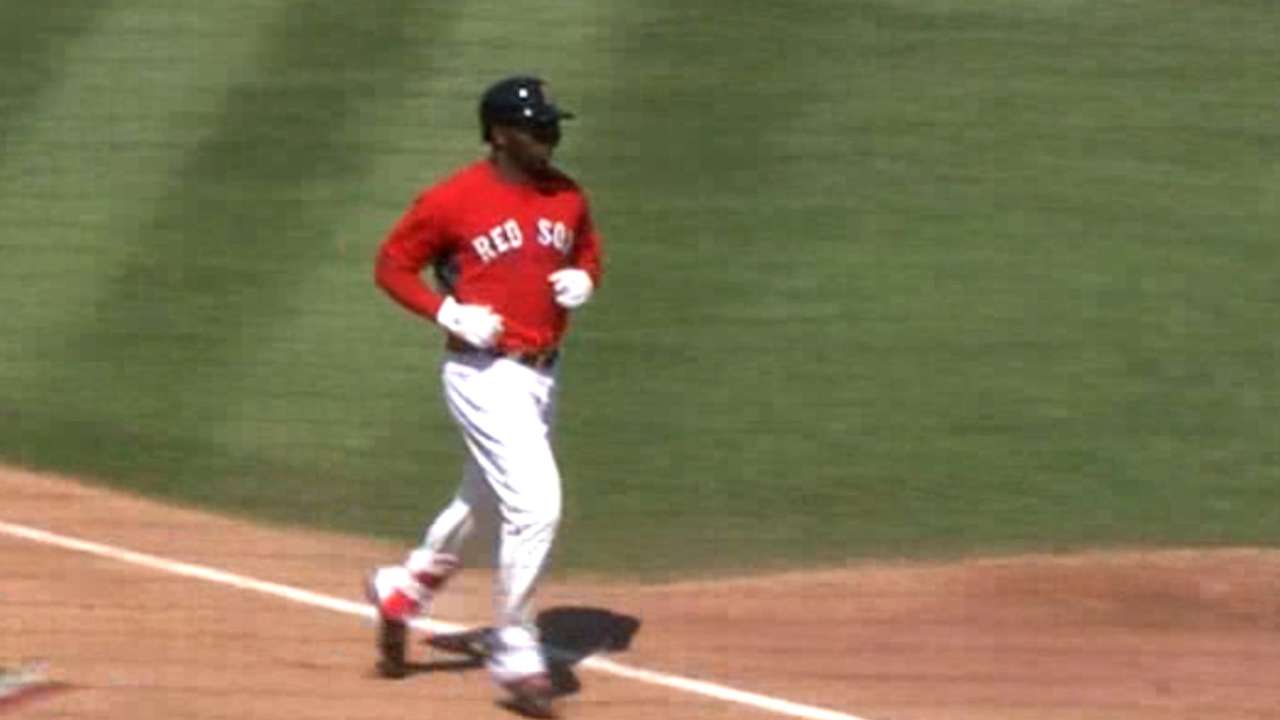 Dan O'Dowd is an MLB Network analyst and MLB.com columnist who served as general manager of the Rockies for 15 years, building a National League pennant winner in 2007. Prior to his time with Colorado, he worked in the front offices of the Orioles and Indians. This story was not subject to the approval of Major League Baseball or its clubs.