One year later, Martinez thankful for move to Tigers
After breakout season, outfielder feels at home in Detroit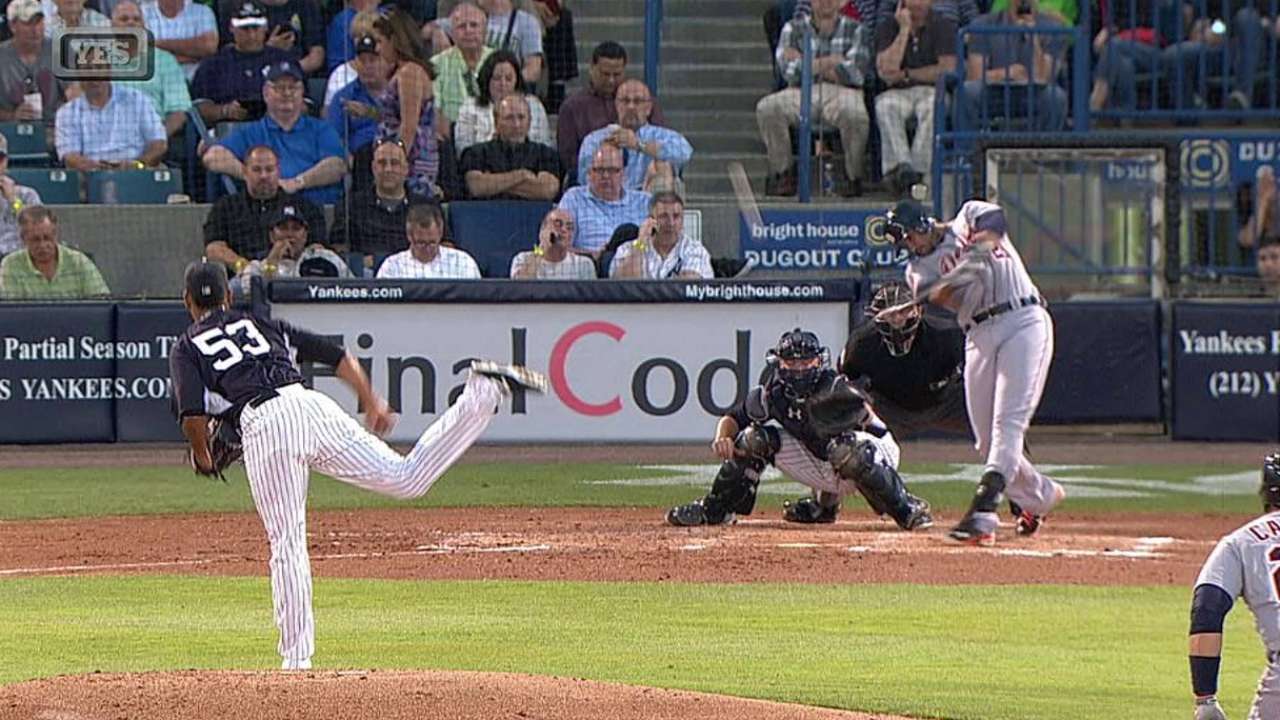 TAMPA, Fla. -- One year ago Tuesday, J.D. Martinez signed with the Tigers, two days after being released by the Astros. He celebrated by doubling in two runs against the Yankees on national television to tie Ian Kinsler for the team lead with 11 RBIs.
He did not celebrate by rubbing it into his old squad for the move they made. If anything, he looked around at his situation and thanked the Astros for releasing him a year ago.
"I'll never say anything bad about them," he said, "because they drafted me and they gave me the opportunity. At the same time, they let me go when a lot of teams would, I would say, bury me, keep me in Triple-A, made me play behind younger guys that are prospects for them. So I give thanks to them for it.
"They had their prospects. They had their guys that they made a lot of trades for that they've got to play. So who knows what would've happened? I think God has a plan, and right when you think the world's falling apart on you, you never know what he's got up his sleeve. That's how I like to look at it."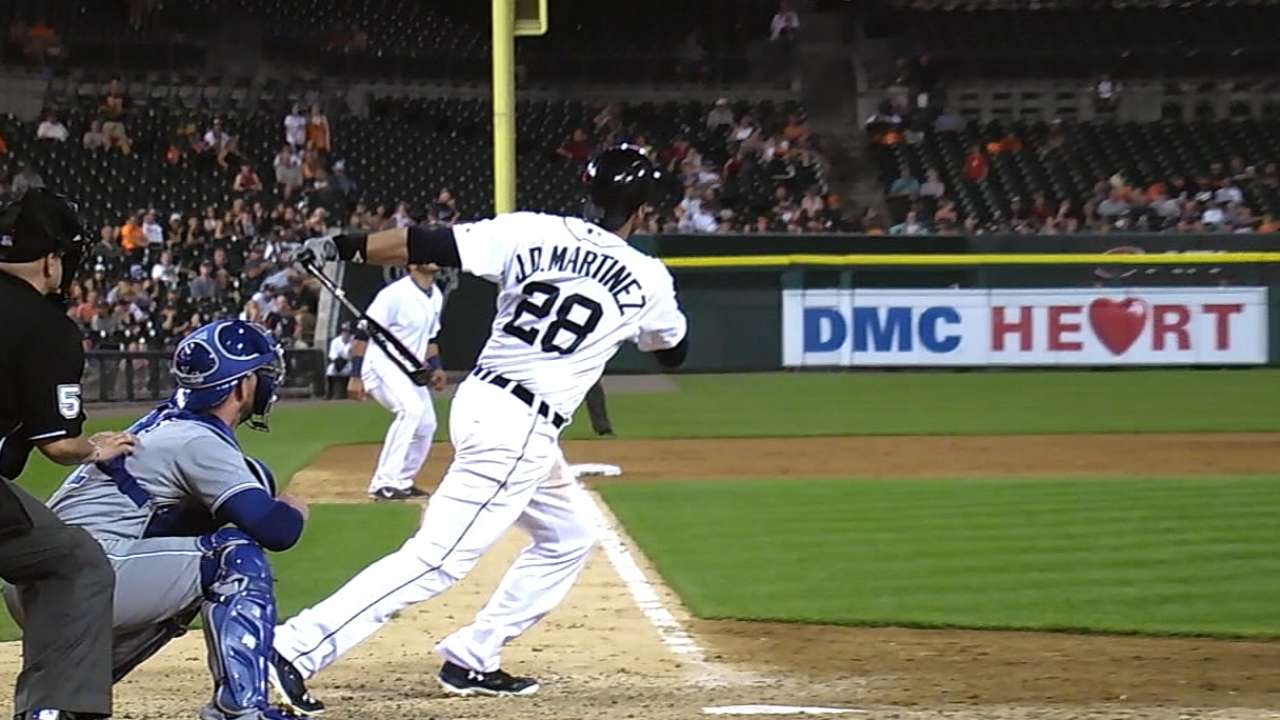 He signed with the Tigers for a promise he wouldn't get buried. He had a June opt-out in his contract that the Tigers were willing to grant him. Considering where he is now, preparing for a spot in the heart of the Tigers' lineup, that opt-out now seems comical. But it was vital to him then.
"That was one of the biggest things when I came to Detroit that they were saying to me: You're going to be the everyday outfielder in Triple-A," he said. "That's all I wanted was the opportunity."
He also knew the people, from childhood friend Alex Avila and his father, assistant general manager Al Avila, to former Astros Dave Clark and Brad Ausmus.
"I knew I was going to get treated right," he said. "And that's all I wanted from an organization. I didn't want to get treated more as a subject."
He didn't, not from the organization, and not from his teammates. He hit his way back to the big leagues within a few weeks, and then he hit his way into a regular role. Now he's the everyday right fielder in Detroit, and he's preparing for what the rest of the league has up its sleeve for him.
He has earned his spot in the clubhouse. And yet, he never felt like he was treated any less.
"That was what was so awesome about this team when I came over," he said. "I was just blown away. Everybody was asking, 'How's the clubhouse?' I was like, 'Dude, there's no egos here.' Having Miggy come to me, who was like my idol, and I never really met him … talking to him, and Victor [Martinez] came to me and congratulated me and talked to me as if I'd known them for 10 years and give me a big hug. Even Torii [Hunter].
"I give credit to the veterans, that just made me feel that. And that was one thing I immediately learned from them was that. Any time a young guy comes up, you can do that and you can just make them feel like a part of the team right away. I think that was just the best thing to happen to me."
Jason Beck is a reporter for MLB.com. Read Beck's Blog and follow him on Twitter @beckjason. This story was not subject to the approval of Major League Baseball or its clubs.