Lobstein, two other Tigers pitchers optioned to Triple-A
Zeid, Wilson likely to work out of 'pen at Toledo; Cabrera assigned to Minors camp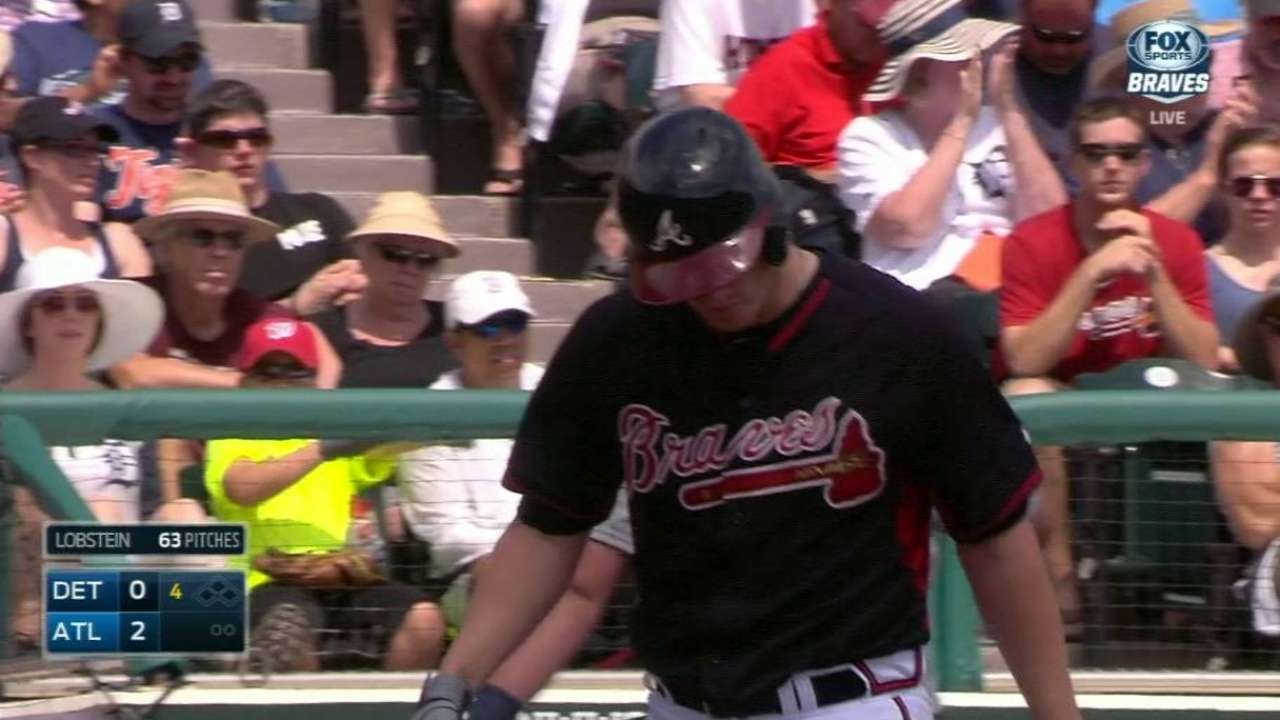 TAMPA, Fla. -- Kyle Lobstein has secured his standing as the Detroit Tigers' sixth starter. Unfortunately for him, they only need five.
Though Lobstein is likely to get another shot in the big leagues when the Tigers need an extra starter, he's headed to Triple-A Toledo for now, optioned out Tuesday along with right-handers Josh Zeid and Alex Wilson. Another pitcher, non-roster invitee Alberto Cabrera, was assigned to Minor League camp, where he'll likely join the trio with the Mud Hens.
Lobstein's camp fate was inevitable, barring injury, once the Tigers decided to not have him compete for a bullpen role. The 25-year-old lefty held his own in the spring, allowing four runs on nine hits over 10 innings, with six walks and seven strikeouts in four appearances. Three of those outings were starts.
Lobstein, the Tigers' No. 23 prospect, made a half-dozen starts last year, most of them in the thick of the American League Central race. He went 1-2 with a 4.35 ERA, allowing 19 earned runs on 35 hits over 39 1/3 innings, but the Tigers went 4-3 in his starts, including one-run wins over the Yankees and Indians in which Lobstein didn't get a decision.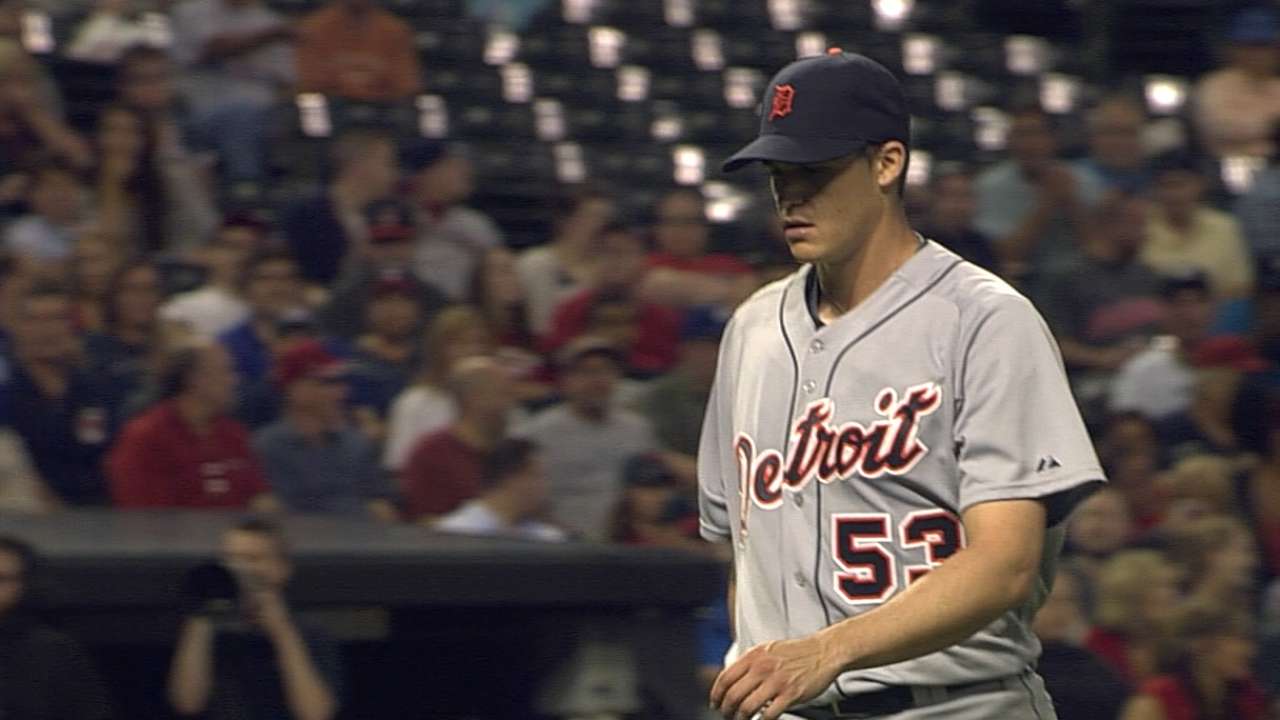 "Without Kyle Lobstein, we don't win the division last year," manager Brad Ausmus said. "He filled in tremendously when Anibal Sanchez was hurt. He had one mediocre outing, and all the other outings were very good. That being said, I think he saw the writing on the wall.
"We had starters, and I told him as unfair as it is, that he helped us win the division last year, he was being sent down and he needs to continue to pitch well. As he learned last year, at any moment you could be thrown into a pennant race."
Zeid, acquired off waivers from the Astros last fall, and Wilson, part of the Yoenis Cespedes trade with Boston in December, were both outside candidates for bullpen spots who struggled this spring.
Zeid, who turned 28 on Tuesday, proved his health after missing most of last season recovering from foot surgery, but he gave up six runs on 12 hits over 7 2/3 innings, with six walks and four strikeouts. He'll likely work out of the bullpen at Toledo, as will the 28-year-old Wilson, who gave up six earned runs on 10 hits over 6 2/3 innings.
Jason Beck is a reporter for MLB.com. Read Beck's Blog and follow him on Twitter @beckjason. This story was not subject to the approval of Major League Baseball or its clubs.