Cain progresses, but admits to lingering discomfort
Giants pitcher adjusting to throwing at full force as he rehabs from surgery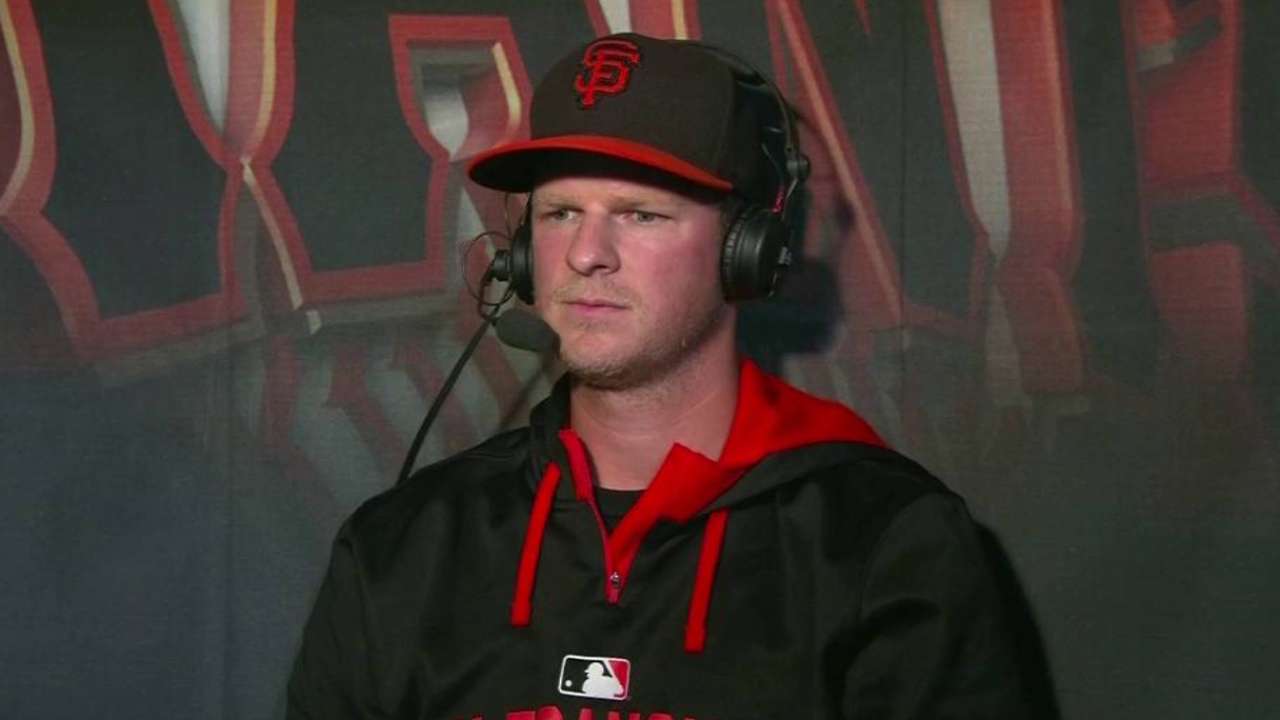 SCOTTSDALE, Ariz. -- Matt Cain's recovery from elbow surgery continued to progress Tuesday. However, he admitted that lingering discomfort occasionally gives him pause.
Cain took another step toward rejoining the Giants' season-opening starting rotation by throwing 75 pitches over five innings in a Triple-A exhibition against the Chicago Cubs. The right-hander looked effective while striking out four, walking none, hitting a batter and allowing six hits, mostly on weak ground balls. Cain allowed a pair of unearned runs, only because a popup was dropped.
"That was the whole goal, to get out there, get some innings in and get the pitch count [elevated]," Cain said. "My arm strength felt pretty good."
Occasionally, though, it feels tenuous.
Asked if he and the trainers ever felt as if his physical condition had declined since he underwent surgery last August to remove bone chips and spurs, Cain replied, "No, we really haven't." But, without further prompting, Cain acknowledged that he felt "a little bit sore" after some outings and even during them.
"That's just part of the rehab process," Cain said.
The 30-year-old pitcher was warned that he might experience days like this, particularly as he continues to adjust to throwing at full force.
"At first when it happpens, you're not really used to it," said Cain, whose next start has yet to be scheduled. "So you have to lean on the trainers a lot and know that these guys have heard this before from guys who have gone through the same situation. You have to trust that those guys know what they're doing. And they have done a good job of trying to calm it down if it does get a little bit sore."
The need to preserve his arm's stamina largely explains why Cain might not always throw full-fledged, between-starts bullpen sessions, as he mentioned after his previous outing last Thursday. Overall, however, he has experienced only improvement.
"Today," he said, "was the best it probably felt after all the starts."
Chris Haft is a reporter for MLB.com. Read his blog, Haft-Baked Ideas, and follow him on Twitter at @sfgiantsbeat. This story was not subject to the approval of Major League Baseball or its clubs.