Gose emerging as leadoff option vs. righties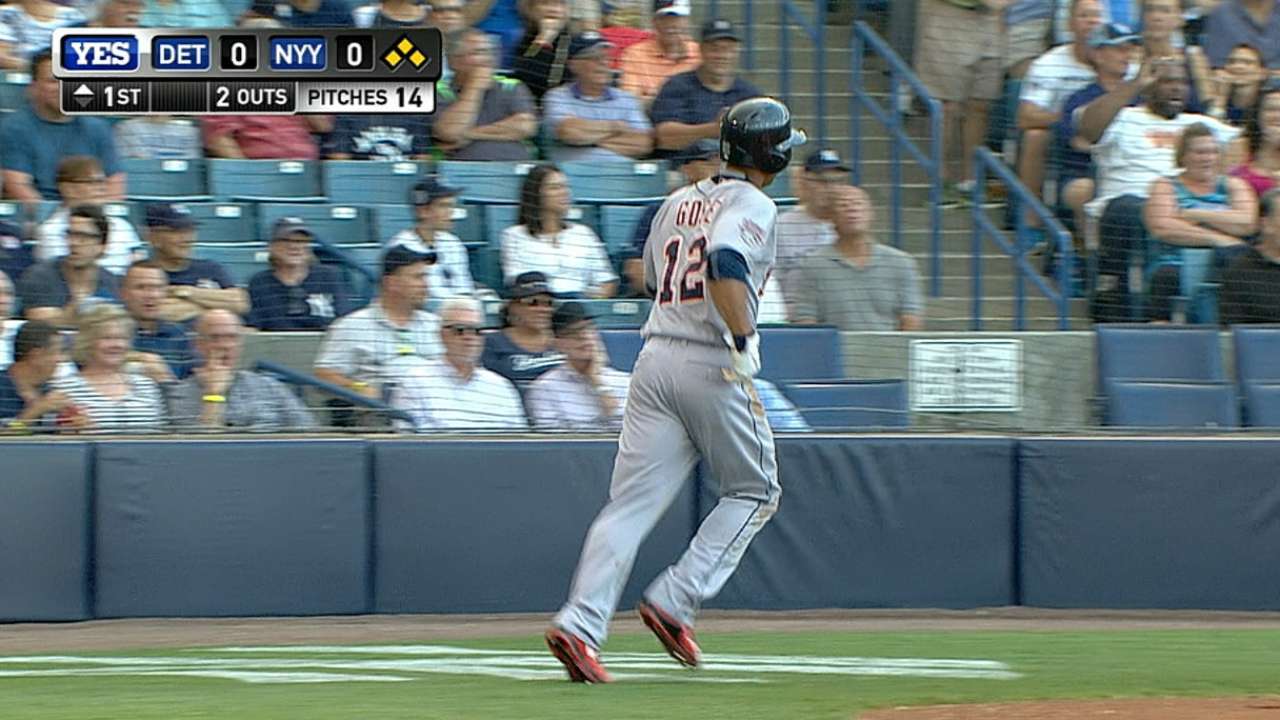 TAMPA, Fla. -- The offensive emergence of Anthony Gose this spring could well earn him a spot at or near the top of the Tigers' batting order come Opening Day.
"I think Gose is a very viable option against right-handed pitchers at the leadoff spot," manager Brad Ausmus said Tuesday night.
Gose could bat either leadoff or second, Ausmus said, depending on what they decide to do with Ian Kinsler. Gose hit leadoff Tuesday night against the Yankees, with Kinsler batting between him and Miguel Cabrera.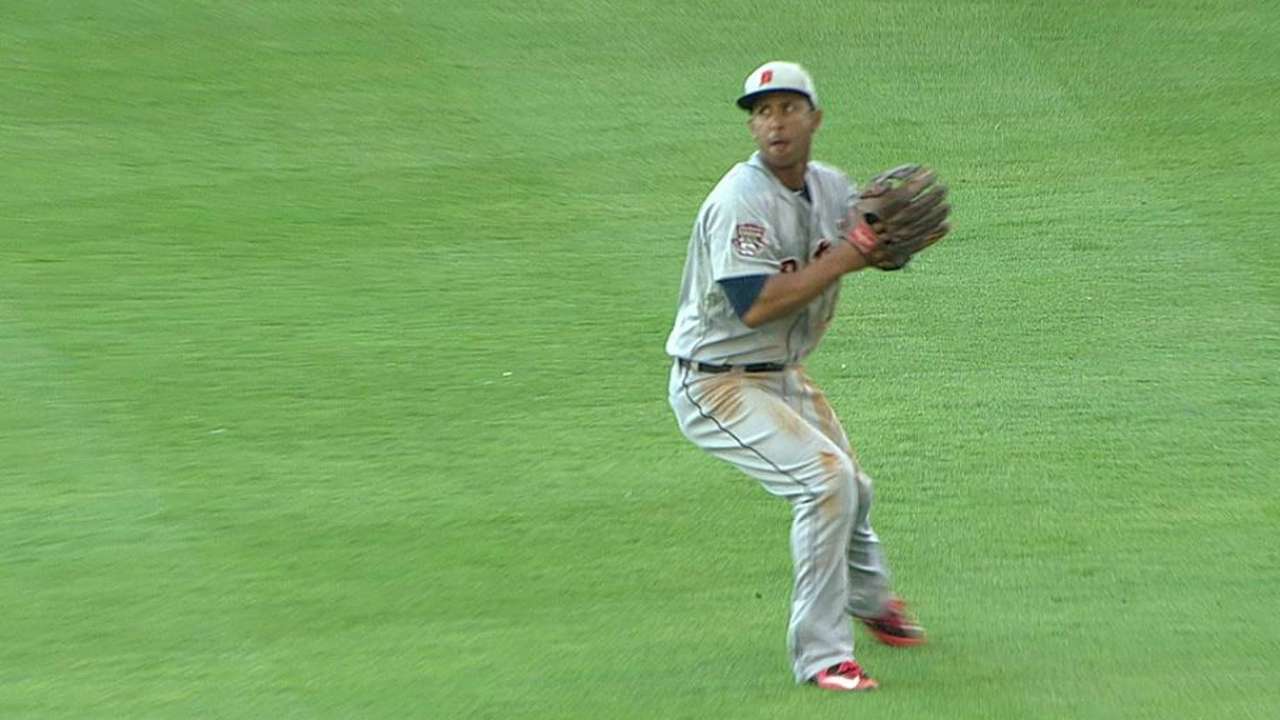 If that's the way the lineup works out when the regular season begins on April 6, it'll mark the second time in six years the Tigers have entrusted the top of their order to a newly acquired young center fielder. While Austin Jackson had a better track record up the Minor League chain when then-manager Jim Leyland wrote him into the top spot over Johnny Damon, Gose has essentially won over Ausmus with a spring performance that counters his previous Major League track record.
Alex Avila remains a candidate to bat second, though that desire for a left-handed hitter in the No. 2 spot would be dramatically lessened with the left-handed-hitting Gose up top. Avila has the track record of reaching base, as evidenced by a .345 career on-base percentage that sits 98 points higher than his batting average. He doesn't have nearly the baserunning ability that Gose does.
Ausmus has said more than once that he doesn't like to put a lot of stock into Spring Training stats. With Gose, however, the swings and the at-bats behind the numbers are making him believe in a 24-year-old with a .234 career regular-season batting average and a .633 OPS.
"It's nice that he's being successful," Ausmus said, "but I want to continue to see good swings. That's the most important thing. Even if he doesn't get hits, I want to see good swings, good approaches."
Tuesday provided a case in point. Gose has cooled off from his early spring hit parade, entering Tuesday in a 1-for-16 stretch over the previous week and a half. But in the first inning, he singled through the left side, stole second and eventually scored on a Yoenis Cespedes infield single. Yet Gose's out an inning later, a hard-hit liner to center, was also productive, hit deep enough to move Andrew Romine from second to third before scoring on Kinsler's ensuing single.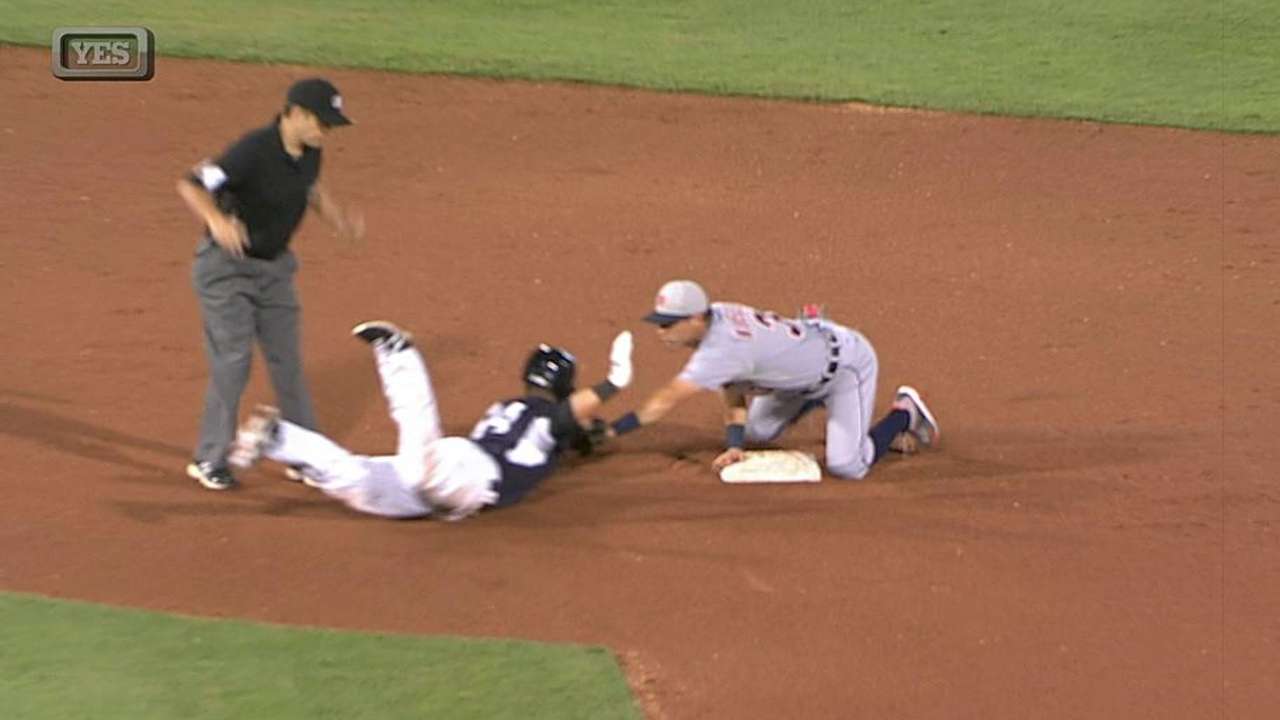 "Overall, he's had very good swings," Ausmus said. "I think early on he was a little more consistent, then he got into a little bit of a funk. But even when he was in a little bit of a funk, he'd usually have one at-bat a game where he looked right. And I know he's working hard on it in the cage. He's trying to make it consistent. But with hitters, it's a battle to avoid traps and mechanical failure. It happens."
Against left-handed starters, Ausmus said, Rajai Davis would be the likely pick at leadoff, with Kinsler batting second.
Jason Beck is a reporter for MLB.com. Read Beck's Blog and follow him on Twitter @beckjason. This story was not subject to the approval of Major League Baseball or its clubs.