A-Rod playing some first not out of question
Yanks third baseman gets drills in across diamond during infield practice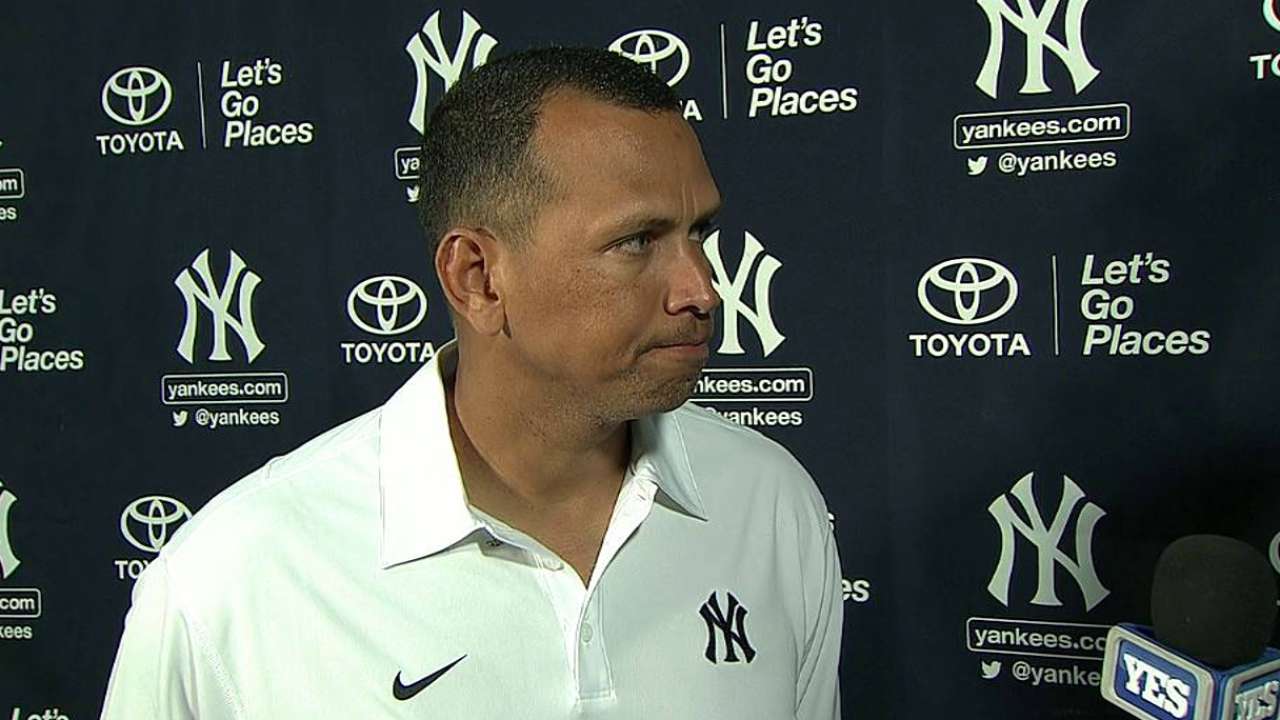 TAMPA, Fla. -- The Yankees ran through infield practice on George M. Steinbrenner Field's main diamond Tuesday afternoon, providing an opportunity for Alex Rodriguez to continue his crash course at first base.
Rodriguez used his third baseman's glove to scoop some balls on the opposite side of the diamond, which has not been an uncommon sight this spring. Yankees manager Joe Girardi said that he still has interest in seeing if Rodriguez can help out as a backup first baseman.
"It's not dead," Girardi said. "What I have said, though -- the most important thing is at-bats. You're probably going to see him going through some drills at first, and my guess is you're going to see him in a Spring Training game before we leave."
Mark Teixeira is expected to serve as the Opening Day first baseman and the Yankees also have Garrett Jones on the active roster. Girardi indicated that Rodriguez would be third in line behind them, though he said that he would prefer to play Rodriguez at first base over other choices like Brian McCann and Chase Headley.
"If you have an injury, if something happens, then it's good to have," Girardi said. "We're not asking him to go out there every day, but just to have somewhat of an understanding of the position. I don't really think that fielding a ground ball is going to be an issue. I don't think throwing the ball is going to be an issue. It's where to be on cuts, where to be on bunt plays, those sort of things."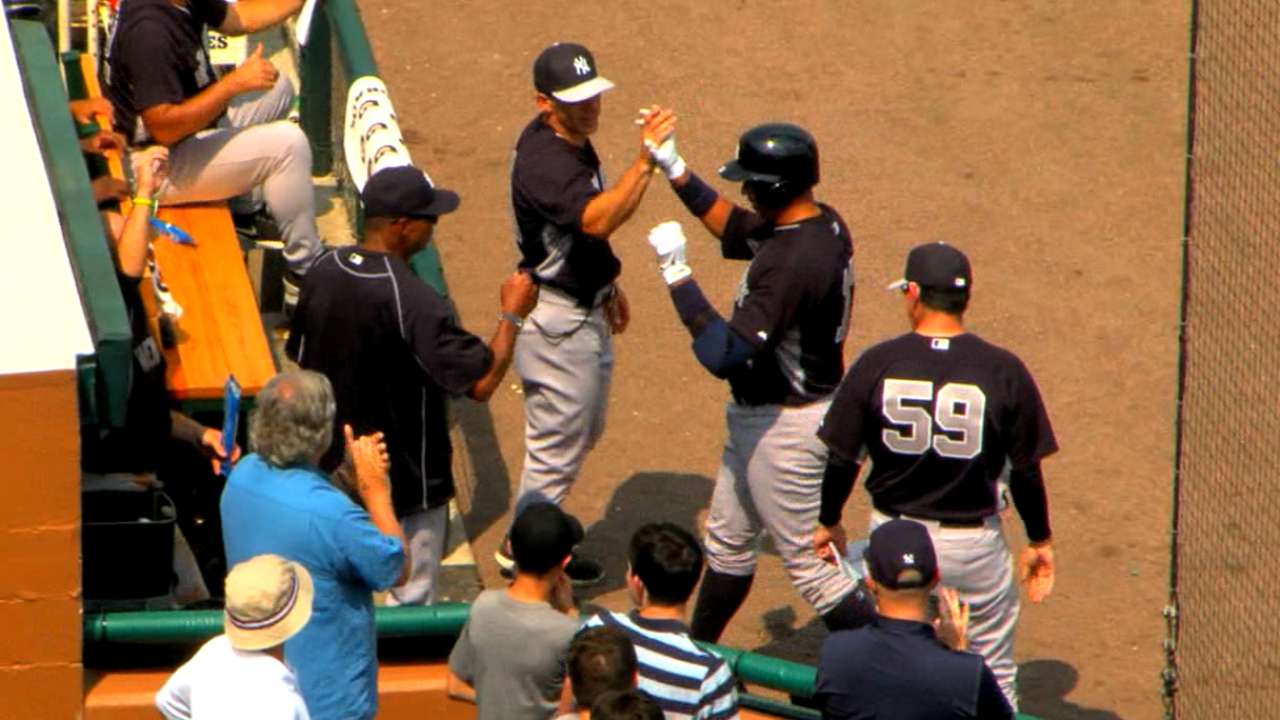 Girardi said that he still would prefer to focus on how Rodriguez is looking at the plate. Rodriguez entered play on Tuesday batting .269 (7-for-26) with a double, two homers and three RBIs in 11 spring games.
"I just think his at-bats are more consistent; his timing is more consistent," Girardi said.
Bryan Hoch is a reporter for MLB.com. Follow him on Twitter @bryanhoch and read his MLBlog, Bombers Beat. This story was not subject to the approval of Major League Baseball or its clubs.