NFL's Jennings throws first pitch in visit to Mets
Running back shares admiration for those able to excel on the diamond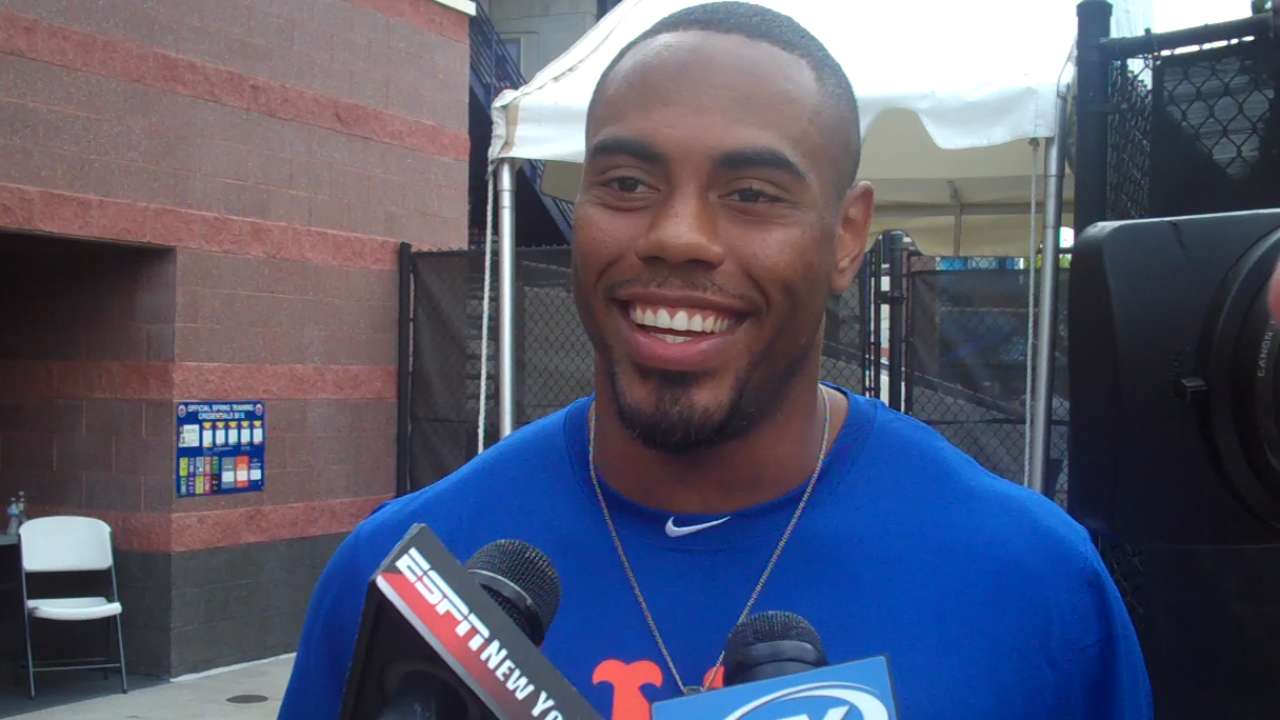 PORT ST. LUCIE, Fla. -- Throwing out the ceremonial first pitch at Mets camp on Tuesday was supposed to be a fun, relaxing outing for New York Giants running back Rashad Jennings. But a fleeting moment of stress overtook him when he thought back on the Mets' most erratic first pitch of last summer, courtesy of rapper 50 Cent.
"That was the only thing I said: 'I cannot emulate 50 Cent,'" Jennings recalled, laughing. "If I just get it from Point A to Point B without it stopping at Point F, I'll be OK."
Jennings, who led all Giants running backs in yards from scrimmage last season, grew up a Red Sox fan, but he spends his offseasons working out in Florida and accepted an invitation to Mets camp through a friend of a friend. Despite growing up about 200 miles from Mets players David Wright and Michael Cuddyer in Virginia, Jennings wasn't aware of the connection until Wright -- a Giants fanatic who keeps a football helmet in his locker at Citi Field -- told him about it.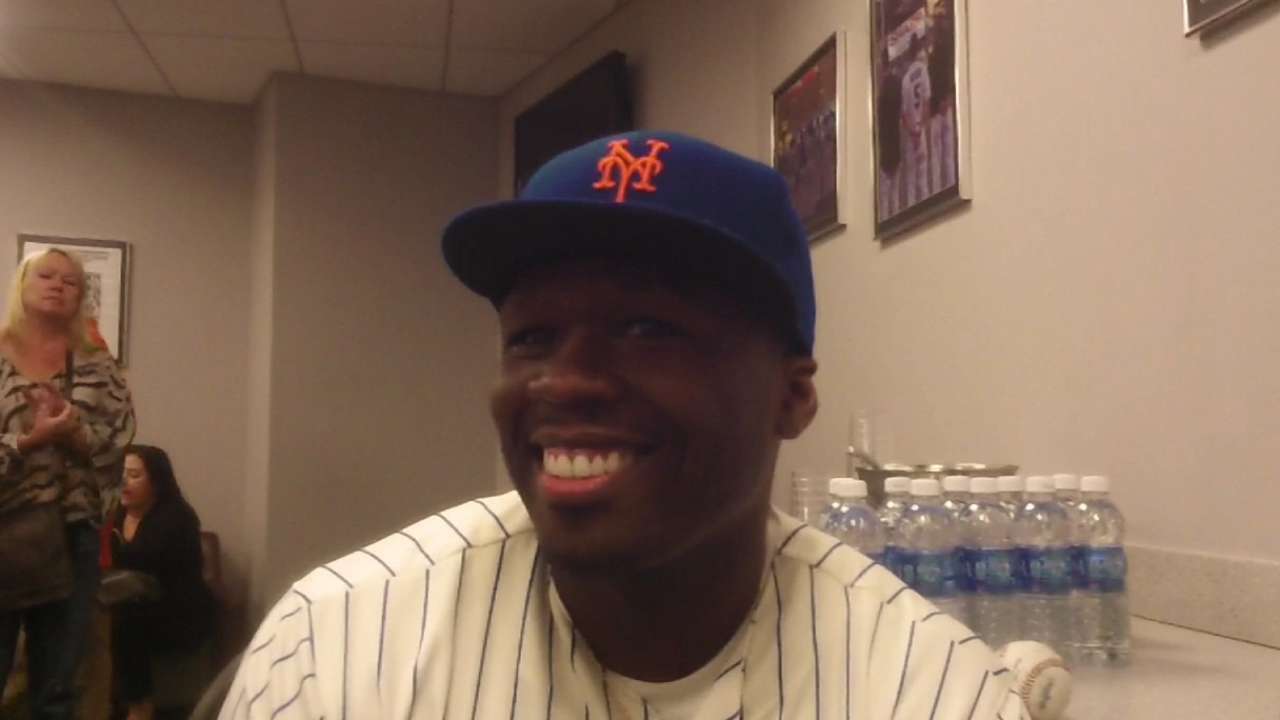 "A Virginian boy!" Jennings recalled thinking when he met the third baseman. "We're going to have some good conversations later on."
Though some celebrities and athletes take batting practice when they visit big league camps, Jennings had little interest in that sort of experience. Never graduating beyond Little League, Jennings recalled running to third base instead of first in his first at-bat as a child, eventually swearing off baseball completely.
"I was so bad at it, to be honest with you," Jennings said. "I just did it for the little home run derby you had when you were a kid. I just wanted to perform in that. But I've got a lot of respect for the guys who can do this. The hand-eye coordination is amazing. I don't have that skill set to play at this level -- never will -- so I've got a lot of respect for them."
Anthony DiComo is a reporter for MLB.com. Follow him on Twitter @AnthonyDicomo. This story was not subject to the approval of Major League Baseball or its clubs.