Maddon remains confident in Baez despite strikeouts
Manager impressed with infielder's overall skill set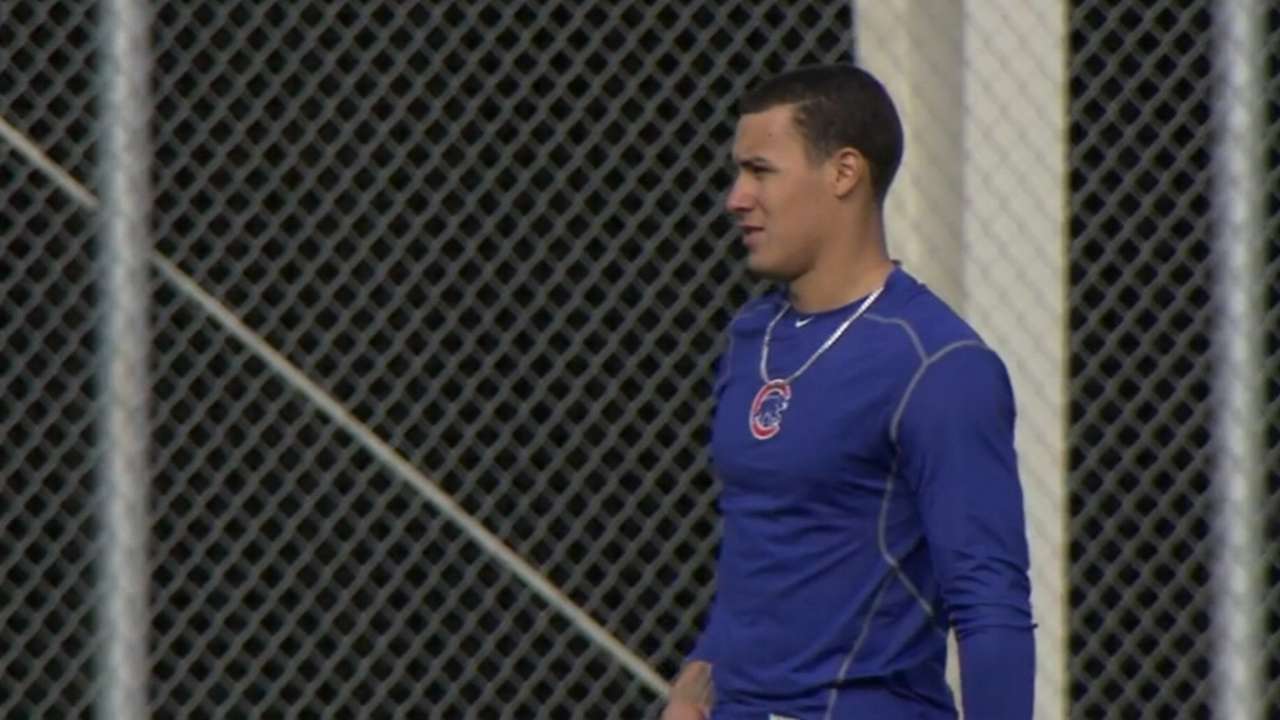 MESA, Ariz. -- Javier Baez leads the Cubs in strikeouts this spring and is batting less than .150, but if you're only looking at that part of the infielder's game, you're not seeing the whole picture, manager Joe Maddon says.
"Generally speaking, fans are always going to evaluate position players by their batting average," Maddon said Tuesday. "They don't care about their defense, they don't care how well they run the bases, they don't care about any of that stuff.
"When it comes down to evaluation at this time of year, for the most part, very superficially, people go right to the batting average. You can't do that. You can, but if you're going to be successful, you cannot."
Maddon had no idea what Baez's batting average was prior to Tuesday's game against the Athletics and didn't care.
"I might be the only guy sitting here telling you I'm not concerned with that right now," he said.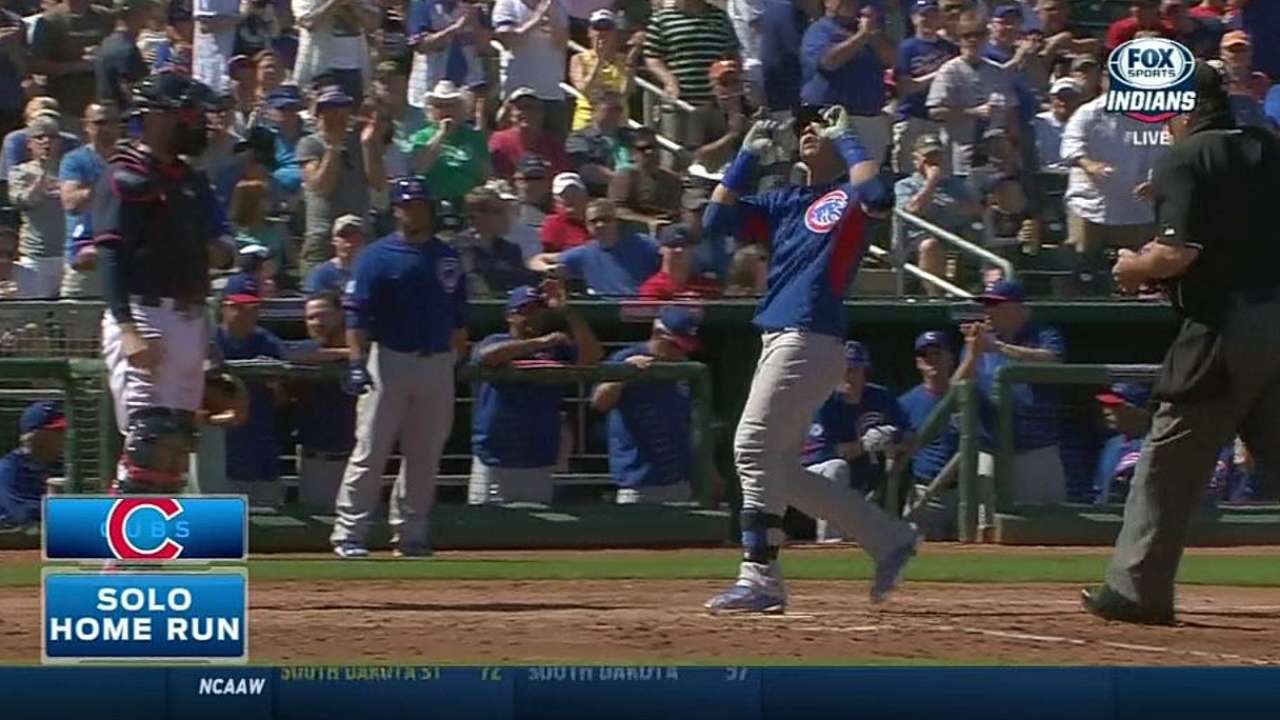 In 52 games last season with the Cubs, Baez batted .169 and struck out 95 times in 213 at-bats. Maddon has taken the extra step with the 22-year-old infielder, going to Puerto Rico to watch him play in winter ball. Baez struck out once in the two games Maddon watched.
"If you break him down in other components of his game, he's one of the best young players I've seen," Maddon said. "He's only being judged from the outside by his swings. Think about the rest of his game."
Which is what Maddon is doing as he tries to finalize the Cubs' roster. The manager is a big believer in players who not only produce runs, but save them.
"I come from the land of run prevention, and that's a part of my evaluation process," Maddon said. "When he finally arrives and is consistent, I think there will be that exhale that will permit him to become a better offensive player relatively fast.
"It'd be nice to get 25 finished products. It's not going to happen. I'm not opposed to taking somebody who's not polished and get them to that final level."
Carrie Muskat is a reporter for MLB.com. She writes a blog, Muskat Ramblings, and you can follow her on Twitter @CarrieMuskat. This story was not subject to the approval of Major League Baseball or its clubs.