Lefty candidate Leathersich optioned by Mets
Move reduces competition for bullpen role to Gilmartin, Rice, Alvarez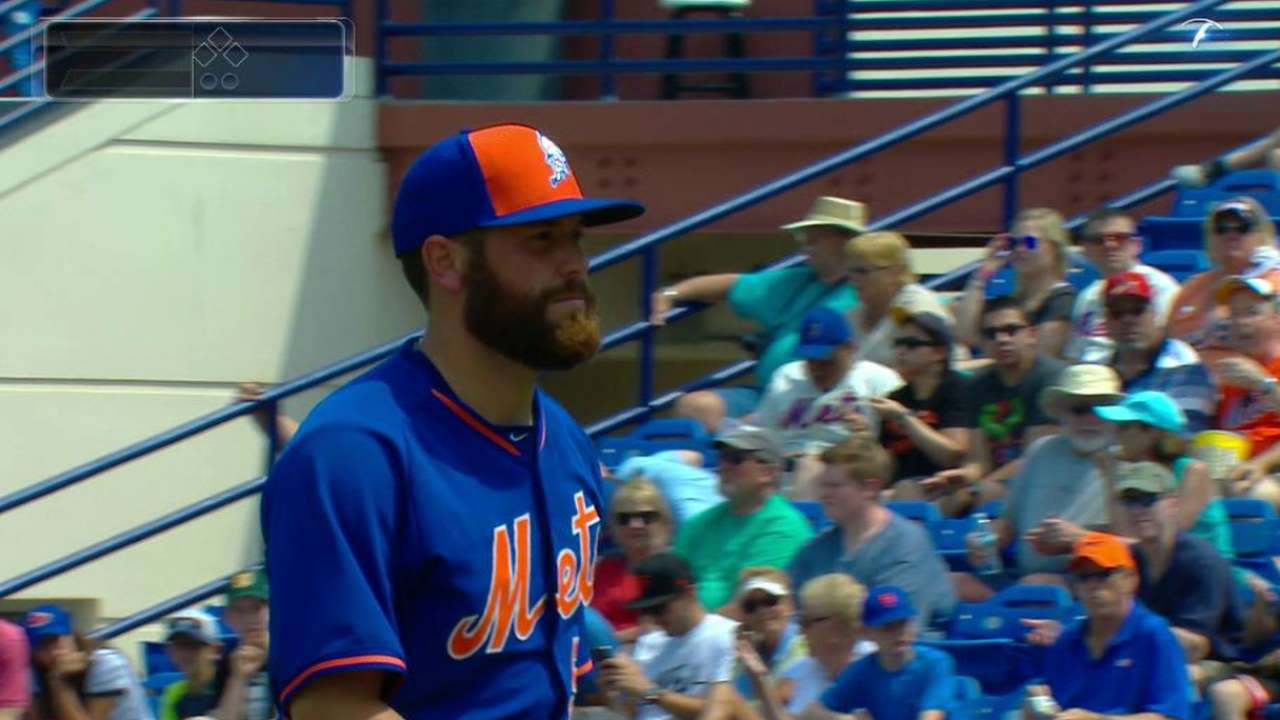 PORT ST. LUCIE, Fla. -- The Mets' left-handed bullpen competition lost a member on Tuesday, when the team optioned No. 21 prospect Jack Leathersich to Minor League camp.
Though Leathersich boasts tremendous upside, having struck out 15.4 batters per nine innings last year at Double-A Binghamton and Triple-A Las Vegas, he also walked 4.6 batters per nine. Those control issues leaked into his first big league camp, when he walked five over 4 2/3 innings and posted a 9.64 ERA.
Leathersich, 24, will return to Las Vegas to open the season.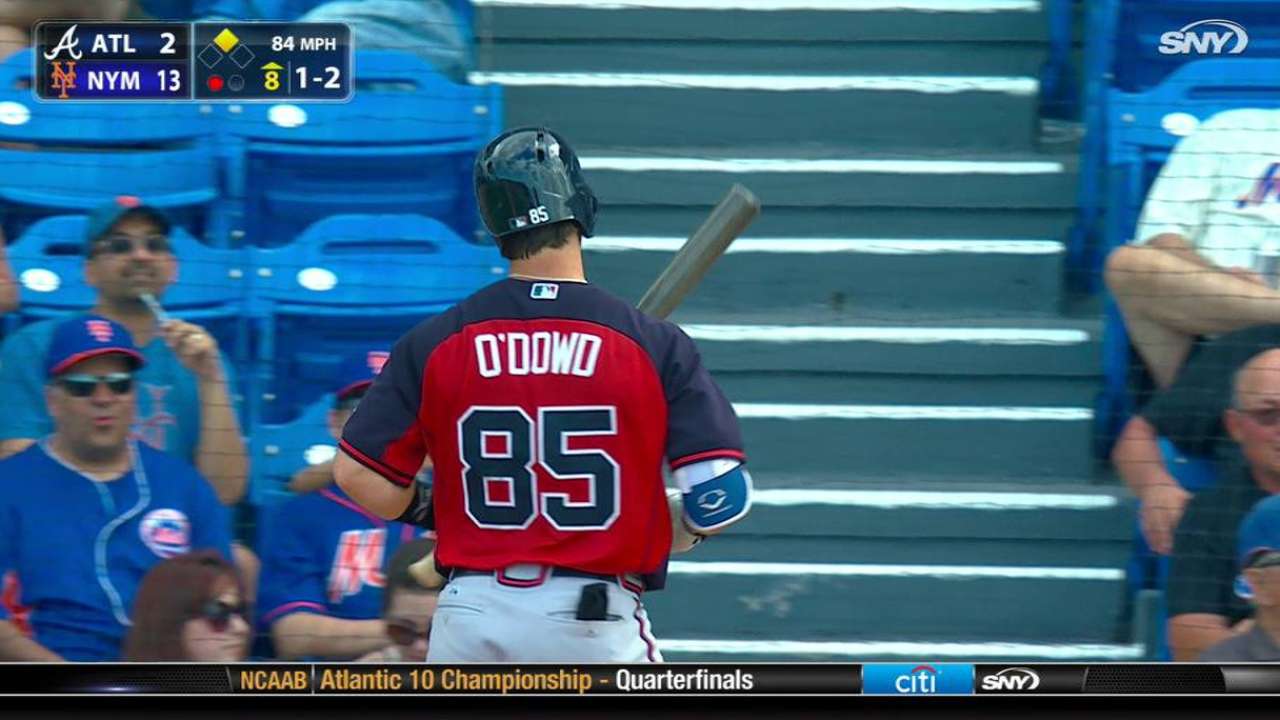 "Nobody's gotten to the big leagues without struggling," Leathersich said. "That's what makes us better baseball players. And that's why it's a tough game. You just have to keep working at it until it clicks, and it will."
With Leathersich out of the picture, the Mets have three left-handed relievers left in big league camp: Rule 5 pick Sean Gilmartin, veteran Scott Rice and rookie Dario Alvarez. All have struggled to various extents this spring, with Rice's 6.00 ERA the best of the bunch. The Mets also borrowed left-hander Duane Below from Minor League camp last weekend, with plans to do so again, and they could still sign or trade for a lefty from outside the organization. Josh Edgin had been the bullpen's lone left-handed lock before undergoing Tommy John surgery last week.
Anthony DiComo is a reporter for MLB.com. Follow him on Twitter @AnthonyDicomo. This story was not subject to the approval of Major League Baseball or its clubs.