Craig shows off swing of old in RBI situation
JUPITER, Fla. -- The liner emerged from the barrel of Allen Craig's bat and shot through the gap in right-center, as three Boston baserunners scored on the double against the Marlins on Tuesday.
"It feels good to hit the ball to right-center," said Craig. "I've typically been pretty good at hitting the ball there in my career, and I put a good swing on it."
It was the type of hit Craig made his living on during his best years in St. Louis. And that kind of swing is the reason the Red Sox might just hang on to the professional right-handed hitter, even if it's for a reserve role this season.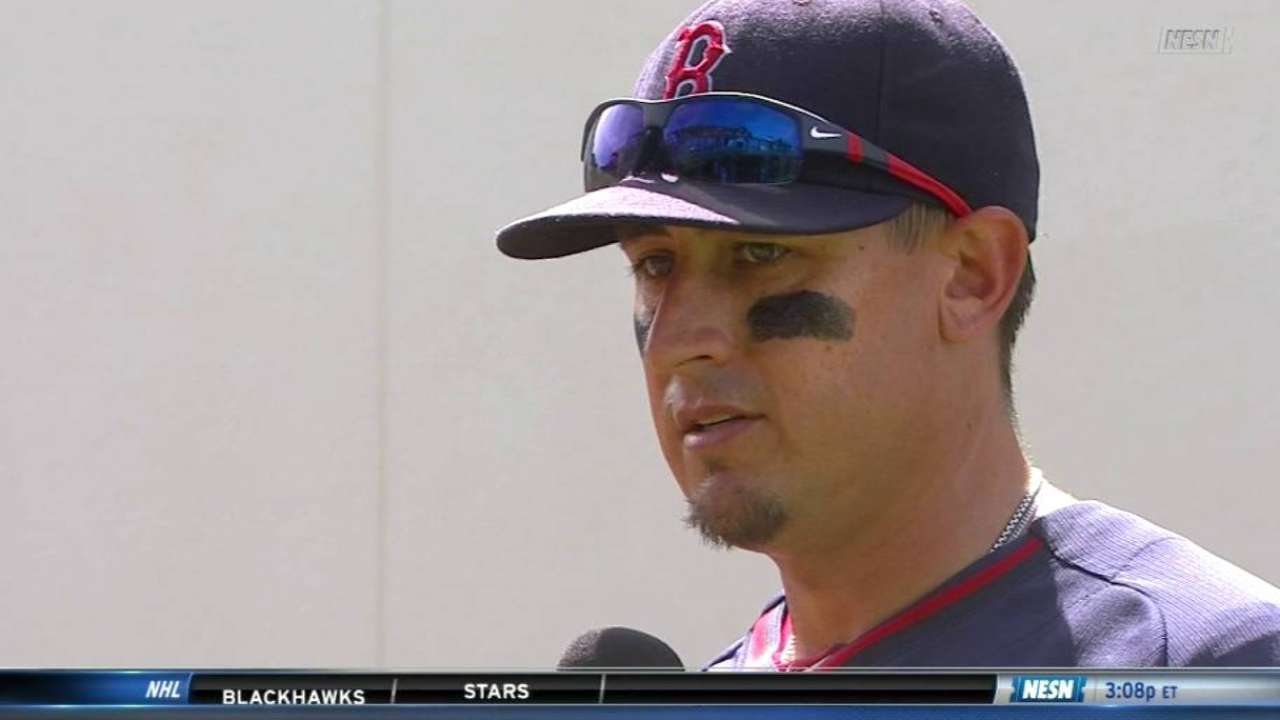 "He's always had a knack for the RBI situation," said Red Sox manager John Farrell. "It was good to see him drive a baseball with men on. I think we're seeing the consistency of the swings gradually come along, and it's just a marked improvement from where he was when he came to us last year."
The 30-year-old Craig offers the Red Sox insurance in the outfield, first base and designated hitter. Though there's currently no starting spot for him, his presence could be invaluable if there's an injury to someone else.
Craig, the quintessential "focus on the moment" kind of guy, hasn't preoccupied himself with how he might or might not fit in with the Red Sox, or whether a trade could be in his future.
"Well, I think that you have to just focus on the present and not worry about trades and that type of stuff," Craig said. "Any time you get too far looking ahead or wondering what's going to happen, I feel like you take for granted where you're at. I'm excited to be here, and I'm not going to take that for granted being on a really good team with a chance to win."
Craig's focus each day is on getting back to the hitter he always was before last year.
"I feel good," Craig said. "I think I feel like I've had a pretty good spring hitting the ball hard and had good at-bats. That's kind of what I'm looking at. Obviously, everyone wants results and hits and RBIs and stuff, but I feel like my process is pretty good right now, and it's just fun to be out there and playing."
Even now, Craig doesn't regret playing through the left foot ailment that led to a severe drop in his statistics and breakdown of his mechanics.
"Last year wasn't a great year for me, but I felt like I was persistent and played through it and finished it out," Craig said. "I'm here now and I feel good and that's what I'm focused on."
Ian Browne is a reporter for MLB.com. This story was not subject to the approval of Major League Baseball or its clubs.