Tanaka lined up to start Opening Day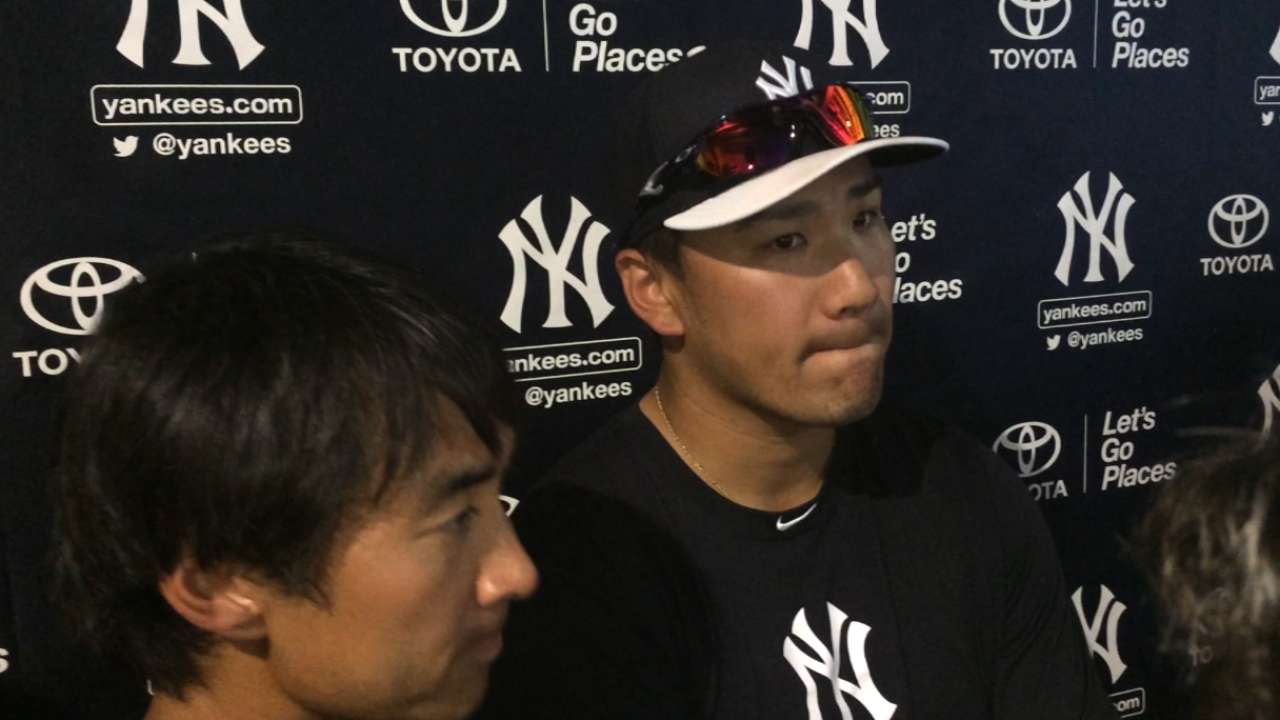 TAMPA, Fla. -- Masahiro Tanaka appears to be lined up to start the Yankees' season opener on April 6, setting CC Sabathia up to pass the torch after making six consecutive Opening Day outings for the club.
Yankees manager Joe Girardi has not officially named Tanaka for the assignment against the Blue Jays at Yankee Stadium, but he acknowledged that Sabathia is ruled out for the Opening Day start since he has been scheduled to start March 28 and would be on short rest for the opener.
"Absolutely, it'll be a great honor for me to pitch on Opening Day," Tanaka said through an interpreter.
After making his third start of the spring on Wednesday against the Mets, Tanaka could pitch on five days' rest on March 31, facing the Twins in Fort Myers, Fla., or in a Minor League game, and then have another five days to prepare for the season opener against Toronto.
Tanaka said that he is not thinking about that assignment, focusing more on what he needs to do against the Mets, but he acknowledged that there is something significant about being given the responsibility of pitching an opener.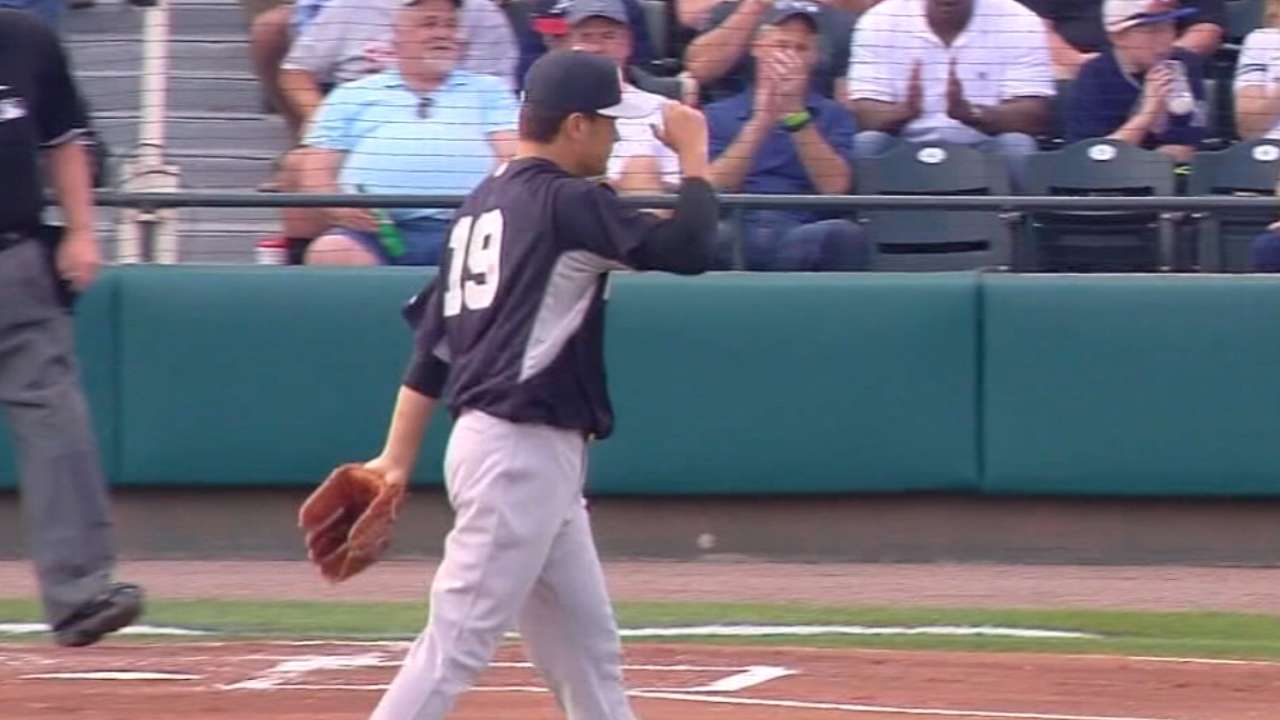 "I think that being able to pitch on that very first day of the season, I think it says a lot about what the organization is expecting out of a pitcher," Tanaka said.
Girardi has set the Yanks' upcoming spring rotation to have Adam Warren start on Thursday against the Rays, Michael Pineda on Friday against the Phillies, Sabathia on Saturday against the Orioles and Nathan Eovaldi on Sunday against the Astros.
"I'll name an Opening Day starter when we're ready," Girardi said. "I know you don't like that, but I've told you all along we won't do it until the last week, because I want to make sure guys are where they're supposed to be at."
Tanaka said that he has started on Opening Day only once previously, in 2012 for the Tohoku Rakuten Golden Eagles. He did not start his team's opener in '13 because he was participating in the World Baseball Classic.
Sabathia has made 11 career Opening Day starts, and he's the fifth pitcher in Yankees history to make at least six Opening Day starts for the club, joining Whitey Ford (seven), Ron Guidry (seven), Mel Stottlemyre (seven) and Lefty Gomez (six).
"I've done it a lot," Sabathia said recently. "I want to be there in September, and for Game 1 of whatever playoff series. I leave that up to them. I hate to sound like I don't care, because I do. But whenever I get out there, I'll be happy with that."
Bryan Hoch is a reporter for MLB.com. Follow him on Twitter @bryanhoch and read his MLBlog, Bombers Beat. This story was not subject to the approval of Major League Baseball or its clubs.