MLB.com Columnist
Bernie Pleskoff
On the Cusp: Chicago Cubs
Bryant, Russell highlight top prospects who could contribute this season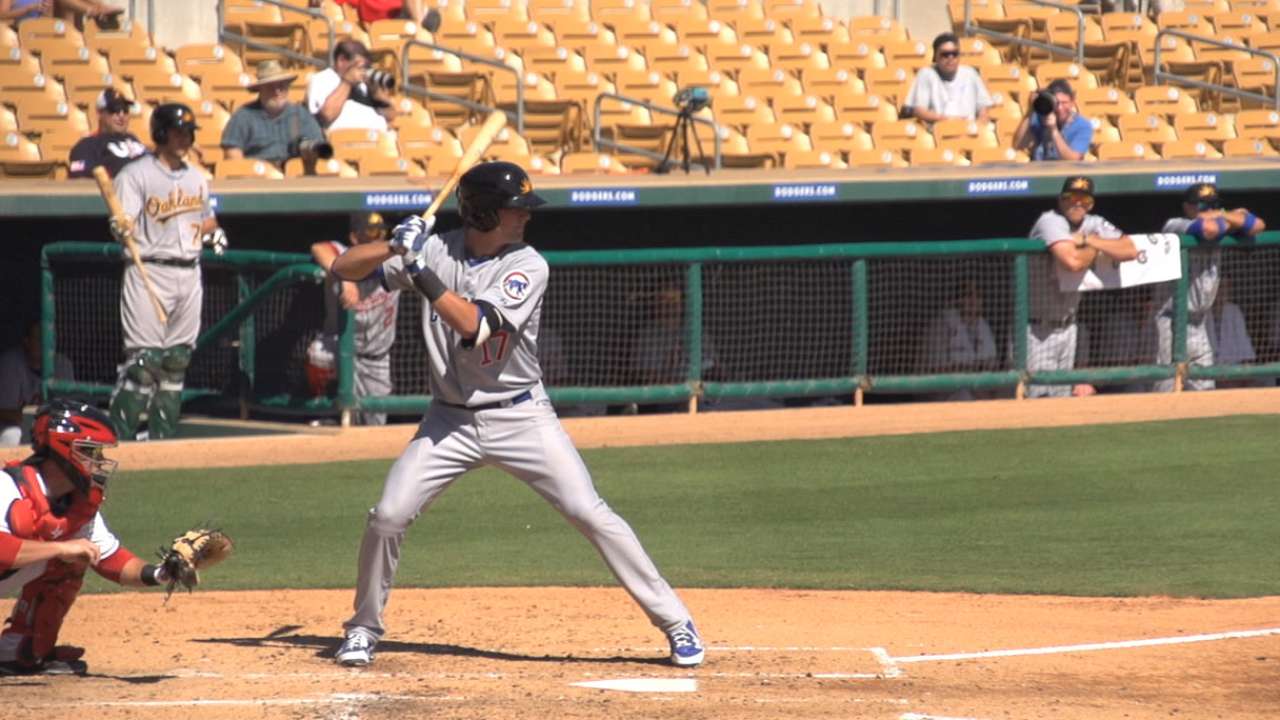 The Cubs have been collecting talent in their prospect bank, and soon many of their assets will reach maturity. It will be time to cash in the stash and collect the dividends.
It all began last year when Javier Baez, Arismendy Alcantara and Jorge Soler got their first taste of big league baseball. It will continue this season when several other multi-talented prospects graduate to Clark and Addison.
While the gap between success in Minor League baseball and success as a Major Leaguer is wide, several of the Cubs' young pitchers and position players will likely change the ultimate fortunes of the franchise.
Kris Bryant | 3B | 6-foot-5, 215 pounds | No. 1
Once Mr. Bryant places his feet firmly on the ground at Wrigley Field, the outlook for the Chicago Cubs will change. That may not happen until late April or May. The right-handed slugger will help impact the outcome of countless games with the power in his bat. He's a game changer. He hit 43 home runs and drove in 110 at the top two Cubs classifications last year. I saw him win the Southern League Home Run Derby. It wasn't even close. Yes, there are times he will swing and miss wildly. He will strike out. But he will hit some towering home runs. He'll also have a pretty nice batting average. Will he be able to stick at third base? Time will tell. But if needed, he could certainly play right field with ease.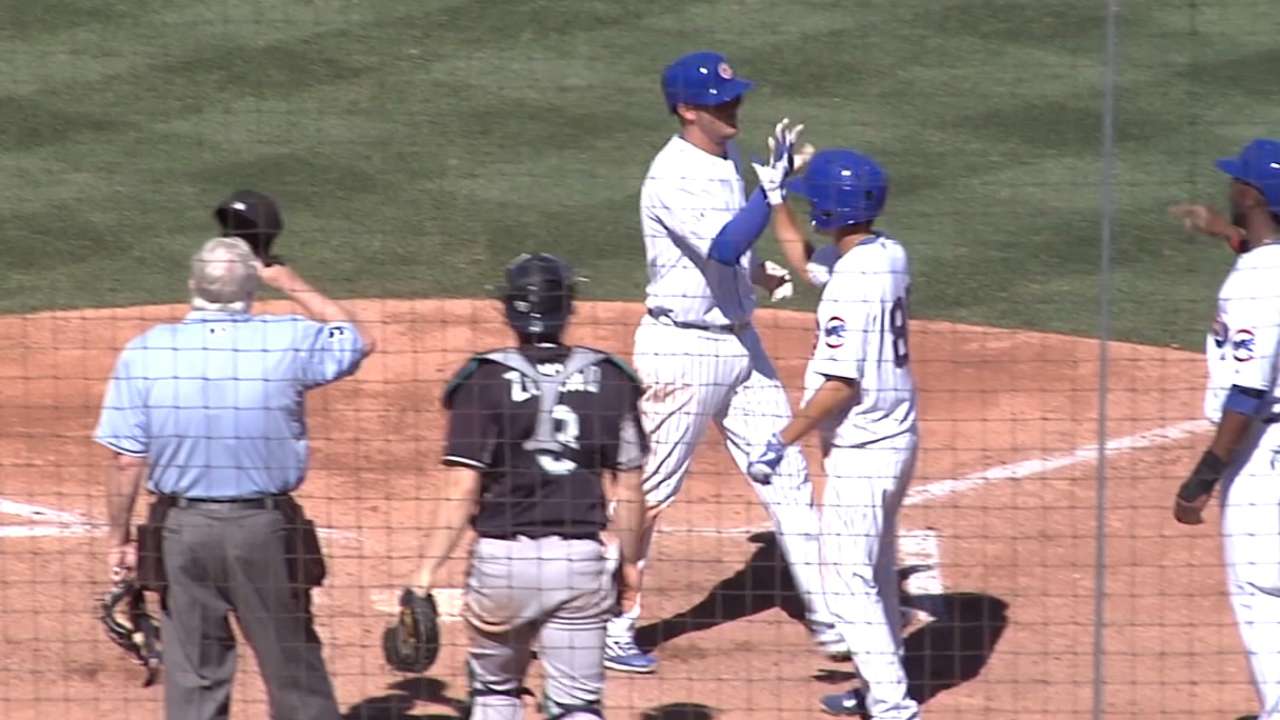 Addison Russell | SS | 6-feet, 200 pounds | No. 2
Right-handed-hitting Russell may spend the entire year in development and never get the call to Chicago. However, he has played lots of baseball and appears to be near ready if needed. He can do it all. He's a strong and athletic shortstop with quick hands and feet. He will likely hit for a high batting average using good pitch recognition and solid plate discipline to select his pitches to drive. He has power to all fields. He can play an excellent shortstop as well.
Jorge Soler | OF | 6-foot-4, 215 pounds | No. 3
I can't even imagine the damage Soler will do in a Cubs lineup that also features Bryant and Anthony Rizzo. Soler is a huge, well-proportioned athlete with tremendous power and a lightning-quick bat. And he reportedly showed up to camp 25 pounds heavier than his listed 215. At times he gets too aggressive and loses control of his swing. But if he gives 100 percent effort, there is no limit to what this man can accomplish on both sides of the ball.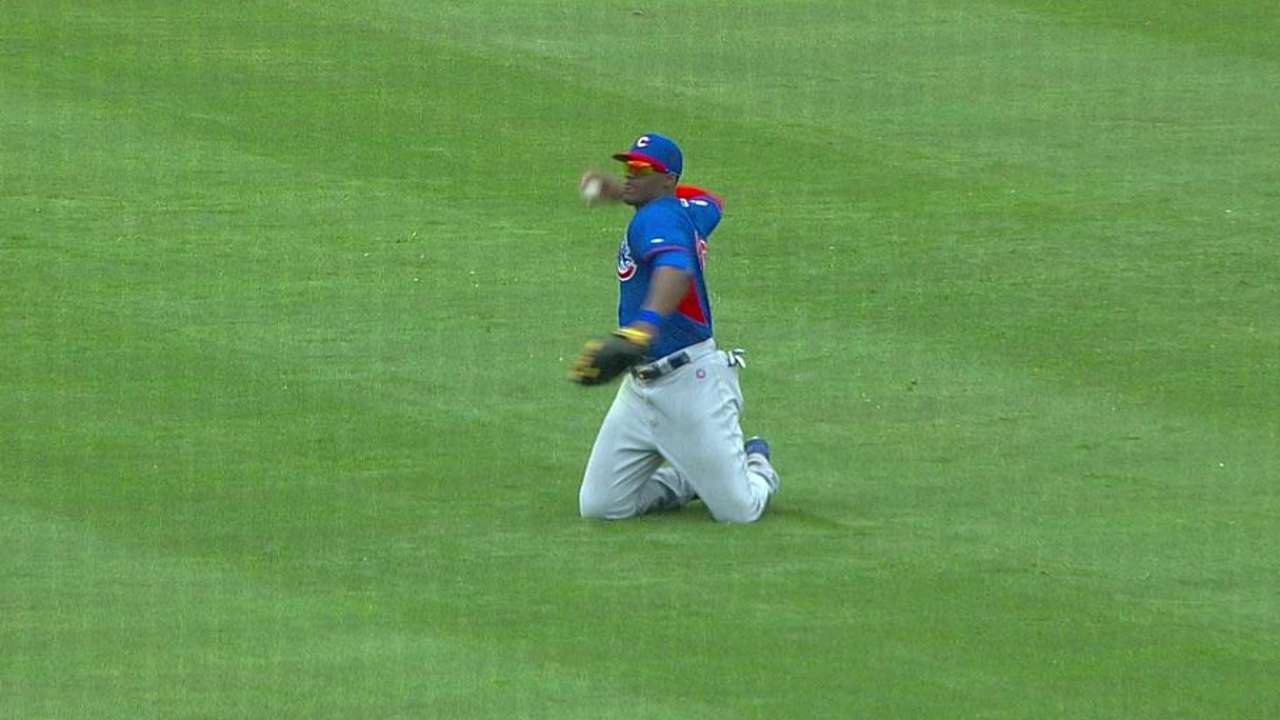 C.J Edwards | RHP | 6-foot-3, 170 pounds | No. 4
While most of the Cubs prospect talk centers around position players, Edwards is a blue-chip pitcher with the ability to retire quality hitters. He may spend the entire year in the Minor Leagues, or they may need his strong arm sooner than later. In the Arizona Fall League, I saw a pitcher in control on the mound with good mechanics and ability to repeat his loose, easy delivery from pitch to pitch. He throws in the mid-90s with little effort. His sharp curveball can put away hitters. He also throws a very credible slider and a changeup.
Pierce Johnson | RHP | 6-foot-3, 200 pounds | No. 10
Some time this year Johnson may get a call to Chicago. He is a long and lean starter with a fastball that sits in the low 90s. A Cubs supplemental first-round Draft selection in 2012, Johnson finished at Double-A Tennessee last year yielding 60 hits in 91 2/3 innings. He had a 2.55 ERA and started 17 games. His curveball is good enough to induce plenty of swings and misses. His biggest issue? His control. He has to walk fewer and throw strikes more consistently.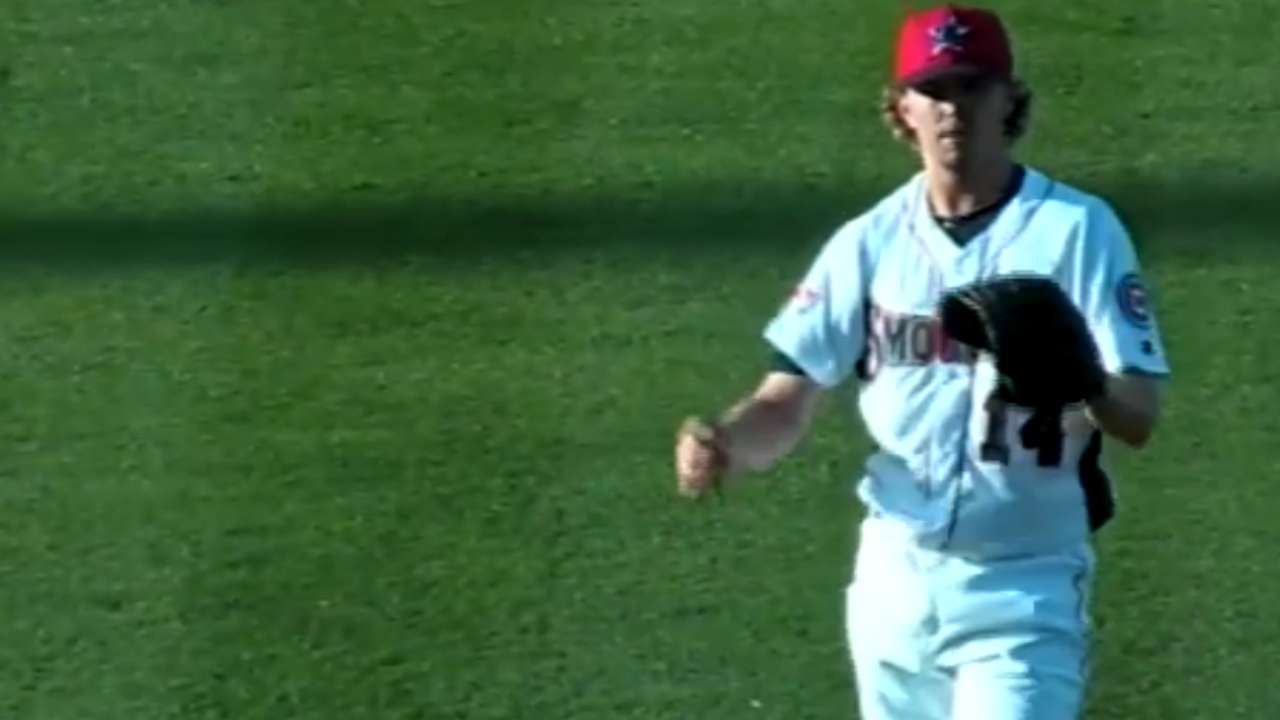 Dan Vogelbach | 1B | 6-feet, 250 pounds | No. 16
Carrying a hefty frame, Vogelbach has the power most teams covet. Blocked now by Rizzo, Vogelbach will be hard pressed to gain an opportunity to show he belongs. For a big man, he has a compact stroke and doesn't strike out quite as much as one might expect. He gets through the ball fairly quickly and has ability to hit the right-center gap for doubles.
Bernie Pleskoff has served as a professional scout for the Houston Astros and Seattle Mariners. Follow @BerniePleskoff on Twitter. This story was not subject to the approval of Major League Baseball or its clubs.