MLB.com Columnist
Fred Zinkie
10 must-draft players for fantasy rosters this season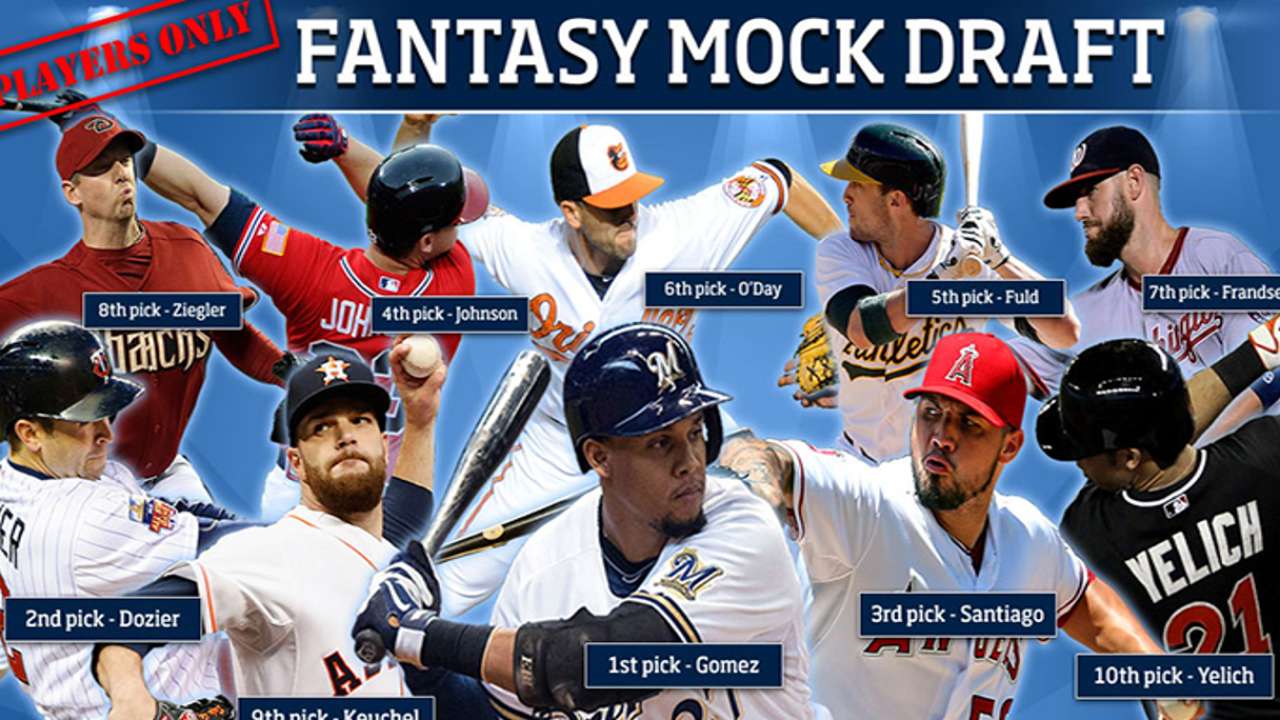 As a fantasy writer, there are moments when you need to stand behind certain players and let your reputation ride on their future production. Here are my 10 must-draft players for 2015.
Catcher, Brian McCann (Yankees): The move from Turner Field to Yankee Stadium did not provide an immediate power boost, but there were signs in 2014 that the improvement coming. McCann hit 12 homers after the beginning of August, and he managed to drive in 75 runs despite a .232 batting average that was mainly the product of a career-low .231 BABIP. The 31-year-old could be a top-three catcher with a 30-homer, 85-RBI season.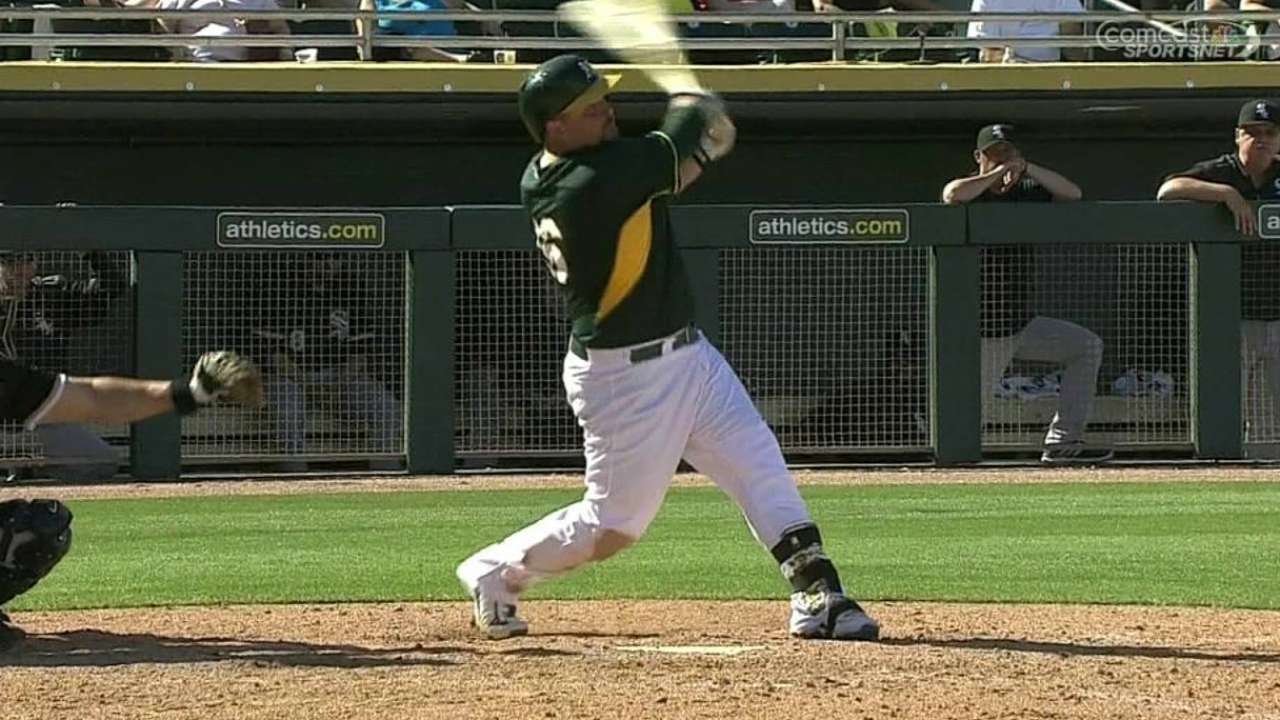 First baseman, Billy Butler (A's): Raise your hand if you believe that you are smarter than Billy Beane. While we all sit with our hands down, we should ask ourselves, what does Beane know about Butler that we do not? The cost-conscious A's lavished a three-year, $30 million contract on a designated hitter who has smacked 24 homers over the past two seasons. Beane must believe that Butler can get back to the 20-homer, 85-RBI marks, and fantasy owners should spend a late-round pick to find out if he is right.
Second baseman, Jose Altuve (Astros): The Astros sparkplug was the most valuable fantasy asset in 2014. Altuve is 24 years old, plays a premium fantasy position and is surrounded by a lineup that has improved since the conclusion of last season. And, he can flat-out hit. The youngster owns a .327 career batting average in the Minors, and he has hit .302 during his four formative years with Astros. Fantasy owners are trying to push Altuve into Round 2, but he can be considered as early as the seventh pick in Round 1.
Shortstop, Hanley Ramirez (Red Sox): The recently injury-prone Ramirez has shown outstanding durability at times in his career, as he averaged more than 150 games per season from 2006-2010. The 31-year-old's per-game production should take a boost by his switch to an American League offense that works in a hitter-friendly home park. If a move from shortstop to left field aids in recovering the previously displayed levels of durability, Ramirez could reach the 25-mark in dingers and swipes. He should be the first shortstop off draft boards this month, in what is likely his final season with premium-position eligibility.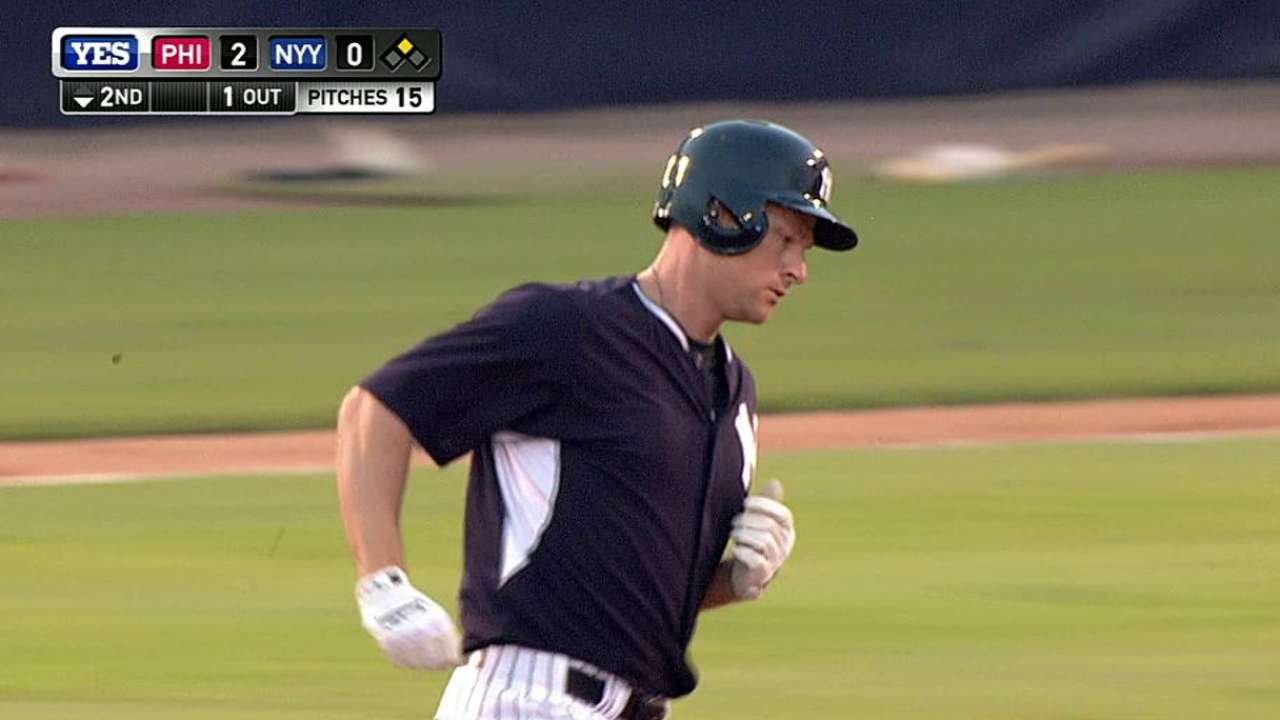 Third baseman, Chase Headley (Yankees): When looking for an intriguing late-round option, Headley's profile tends to catch my eye. A full season in Yankee Stadium should aid his quest to top the 20-homer, 70-RBI marks. Because Headley recorded 31 homers and 115 RBIs in a season in which he played half of his games in Petco Park in 2012, he offers more upside than most other late-round options.
Outfielder, Corey Dickerson (Rockies): Dickerson made productive use of his 436 at-bats last season, compiling 24 homers, 76 RBIs and a .312 batting average. After registering 82 at-bats by the end of May, the lefty slugger got the chance he deserved, and he averaged 88.5 at-bats per month during the final four months of the season. If the Rockies allow the 25-year-old to maintain that level of playing time for six months in 2015, he should approach 30 homers and 90 RBIs.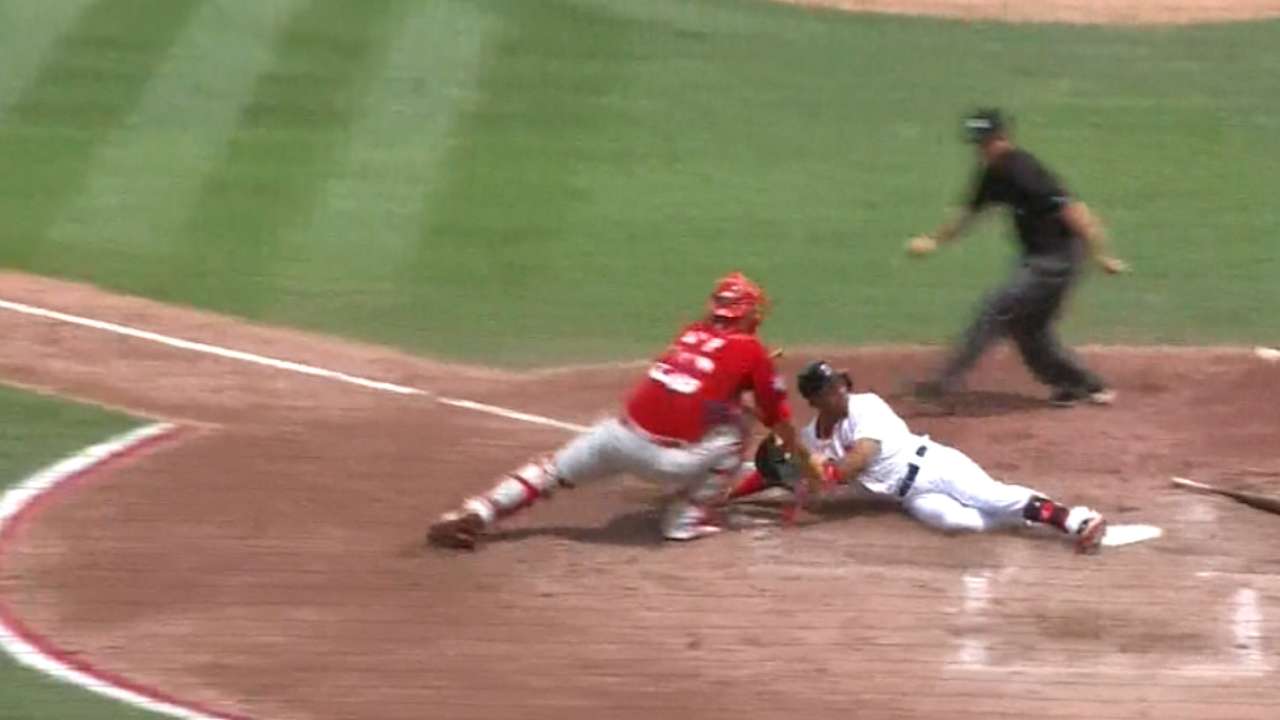 Outfielder, Mookie Betts (Red Sox): Get ready, because Mookie-Mania is going to sweep through fantasy circles in 2015. Manager John Farrell has already acknowledged that Betts is the best leadoff hitter on the Red Sox roster. The team has a logjam in the outfield, but the 22-year-old has the difference-making skill set that will force a postseason contender to push him past low-ceiling veterans. Betts will certainly exceed the 500 at-bat mark, and his upside is roughly 600 at-bats, 15 homers, 35 steals and 100 runs scored. There are times when fantasy owners need to take chances, and Betts is one of the best chances to take for 2015.
Outfielder, Shin-Soo Choo (Rangers): For most of the past six seasons, Choo has been a high-average hitter who hovers around the 20-homer and 20-steal marks. The 32-year-old appears to be healthy, and his fantasy value recently got a shot in the arm when it was reported that he will likely serve as the team's No. 3 hitter. From the coveted three-hole in a suddenly healthy Rangers lineup, the South Korean slugger should be able to top the 80-mark in RBIs and runs, to go along with 15-20 dingers and swipes.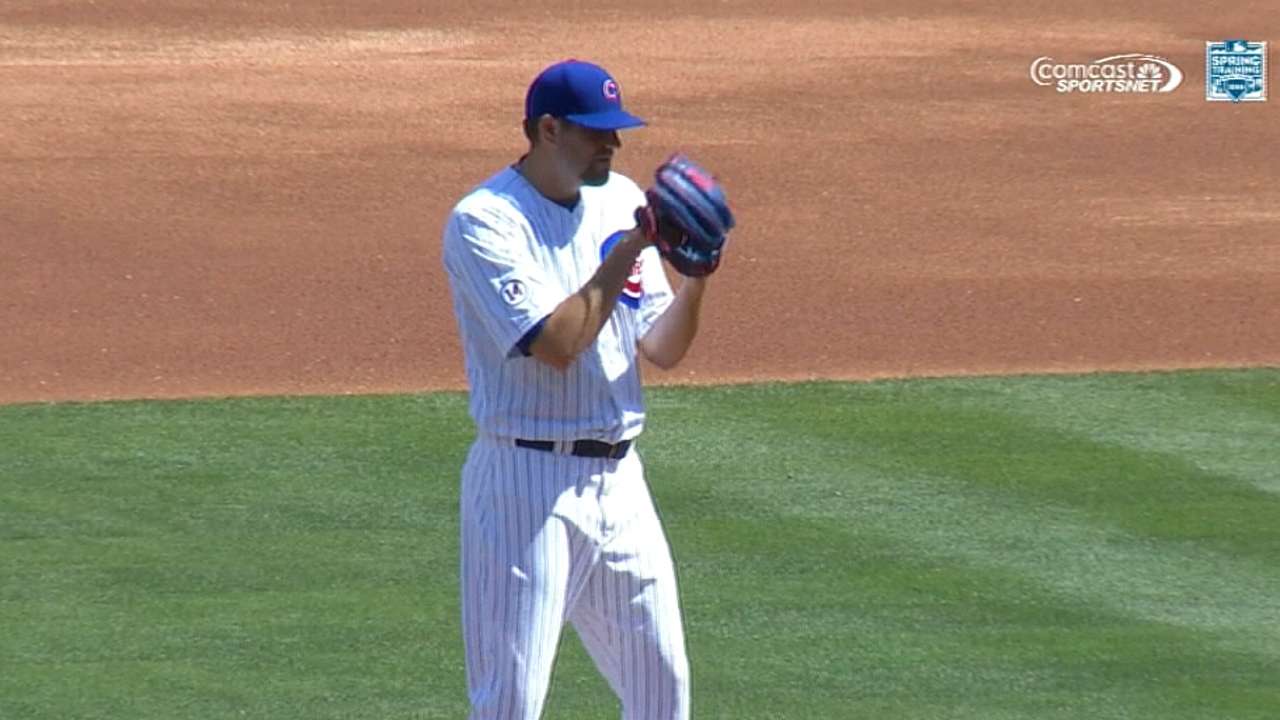 Starter, Jason Hammel (Cubs): After recording a 2.98 ERA and a 1.02 WHIP in 17 starts with the Cubs in 2014, the 32-year-old made a great decision to return to the club as a free agent. Fantasy owners fled from Hammel last July when struggled in his first month as a member of the A's. Those who dismissed him missed out on a 2.86 ERA in August and a 2.20 mark in September. In fact, Hammel posted an ERA lower than 3.50 in five of six months in 2014. Owners who pluck him in the late rounds will wind up with a fine mid-rotation starter.
Reliever, Luke Gregerson (Astros): The Astros have not tipped their hand about their closer quandary, which has created an excellent buying opportunity for fantasy owners. Incumbent Chad Qualls posted a 5.68 ERA in the second half, and his mediocre career strikeout rate makes him a below-average closer option. The team flung plenty of cash at Gregerson and Pat Neshek, and they are unlikely to watch Qualls blow leads in the ninth inning while their higher-priced relievers sit in the bullpen. Gregerson is younger than Neshek, and he has a better health history which should ensure that he gets the first crack at the ninth inning. The Illinois native has posted a sub-2.75 ERA and a sub 1.10-WHIP in each of the past three seasons, and he could be a solid source of low ratios and 30-plus saves in 2015.
Fred Zinkie is a fantasy baseball writer for MLB.com. Follow him on Twitter at @FredZinkieMLB. This story was not subject to the approval of Major League Baseball or its clubs.