Little-known lefty began Preller's reshaping of club
Before landing stars, Bartsch acquired in Padres GM's first deal
PEORIA, Ariz. -- Before Padres general manager A.J. Preller set the baseball world on its collective ear with a series of stunning December trades, acquiring Matt Kemp, Justin Upton, Wil Myers and several more, there was Kyle Bartsch.
That's right: The "rockstar GM," as Kemp dubbed Preller, made his first deal for Bartsch, a 24-year-old Minor League left-handed pitcher.
If you somehow missed that one, you're not alone.
Before Preller added former All-Stars and, in Myers, a former American League Rookie of the Year, his first deal went largely unnoticed -- and then was probably altogether forgotten after the cavalcade of deals made in a dizzying three-day stretch before Christmas.
"It's an honor to be part of a trade no one cares about," Bartsch joked recently.
Nearly a month before Preller nearly turned over the entire Padres' 25-man roster, and three months on the job, he still hadn't made a trade. That changed Nov. 20 when he dealt outfielder Reymond Fuentes to the Royals for Bartsch, who has been in professional baseball since 2013.
The Padres were getting ready to set their 40-man roster in advance of the Rule 5 Draft, which is held annually at the Winter Meetings. The deadline to do so was Nov. 20.
"With Fuentes, he was someone who was coming off our roster, so you look for smaller deals and value-type pieces and in Kyle we found someone with three pitches, had success [in the pros], had success in college," Preller said. "He's a lefty and that's always a good thing. That's an area he fit for us."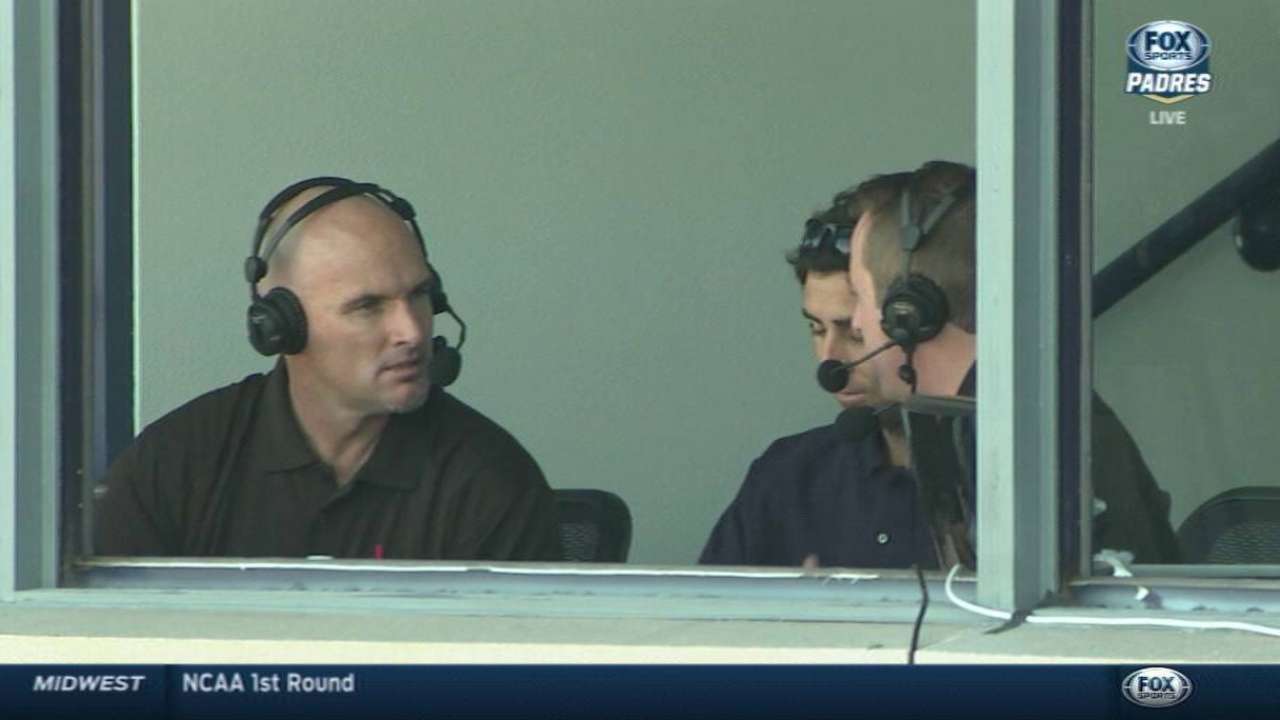 So Preller and Royals general manager Dayton Moore struck a deal, an easy deal, far, far easier than the ones that would follow a month later, when Preller essentially shipped out half the farm system to land notable pieces like Kemp, Upton and others.
Bartsch was home in Hurst, Texas, between Fort Worth and Dallas, setting his fantasy football lineup. His cell phone rang with an 816 area code -- Kansas City.
"It was someone from management from Kansas City and they said they made a trade that involves me … I was floored," said Bartsch, who had just completed his second professional season. "I asked if they could tell me who it was, but they couldn't, only to say it was an outfielder with big league time.
"They said the Padres will be in touch with you."
Bartsch, who played at the University of South Alabama and has a 2.35 ERA in his first 84 1/3 innings as a pro, later would dial into a conference call with the Padres' baseball operations department.
"They had me on speaker phone and welcomed me and said they were glad to have me," Bartsch said. "They said they had tried to draft me my junior year of college. I told them I wanted to go back for my senior year. They were happy to finally get me."
Bartsch was still trying to sort through life as a Padre when, less than a month after the deal, Preller started swinging big, first landing Kemp, followed by deals for the others.
"I kept seeing tweets -- Padres in talks to get Kemp, Upton. I was like, 'Wow, we're going big!' Then the trades got done and I realized it wasn't all talk," Bartsch said.
Years from now, depending on what becomes of Preller and the Padres, Bartsch just might become the answer to a fun trivia question -- who was A.J. Preller's first acquisition?
Not Matt Kemp, Not Justin Upton. Not Wil Myers.
"I'm not sure if it's relevant to anyone else, but to me it's a pretty cool thing to hang my hat on," Bartsch said.
Corey Brock is a reporter for MLB.com. Keep track of @FollowThePadres on Twitter. This story was not subject to the approval of Major League Baseball or its clubs.