Pinto improving after concussion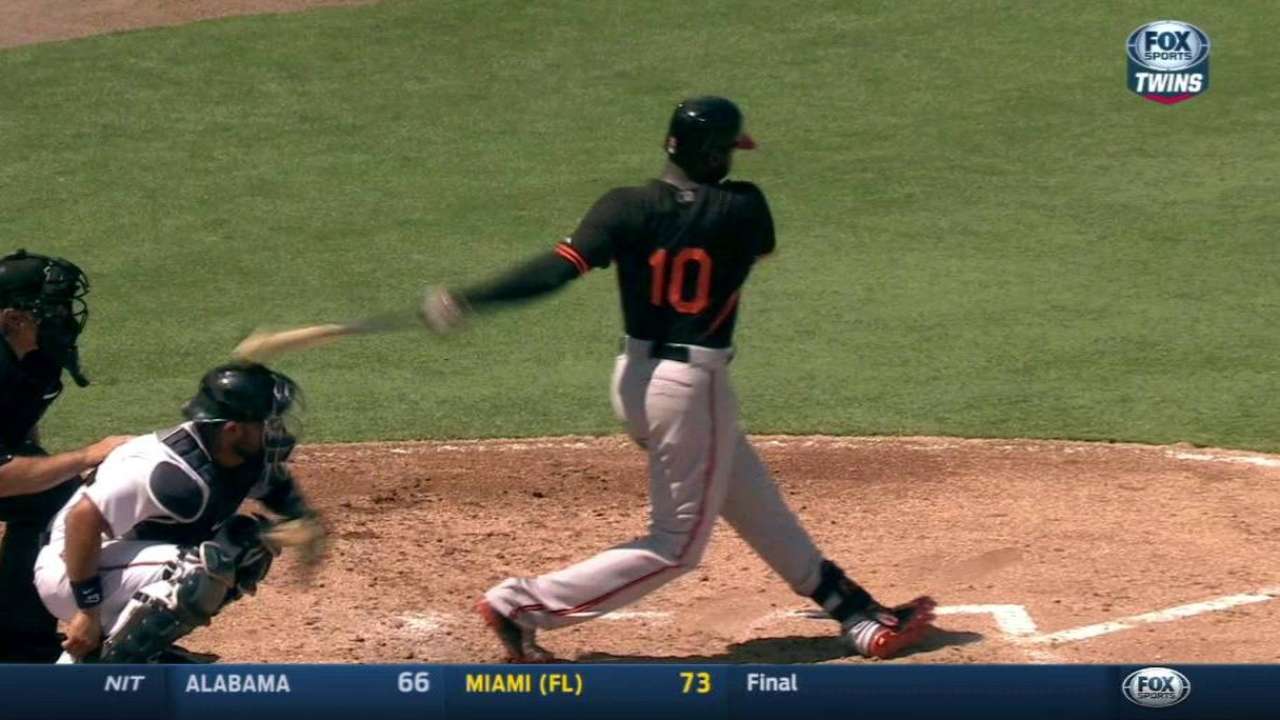 FORT MYERS, Fla. -- Twins catcher Josmil Pinto continues to make progress as he recovers from mild concussion symptoms, but the club has not cleared him to resume baseball activities.
"He's better," Twins general manager Terry Ryan said on Tuesday. "He's looked better every day, which is good."
Ryan saw Pinto in passing on Tuesday at the Twins' facility and asked him how he was feeling. Pinto told Ryan he was "fine."
Pinto began feeling symptoms after he was hit in the head three times by Adam Jones' follow-through during a game against the Orioles on Saturday. A CT scan was negative, but the Twins have treated the situation with caution.
Ryan said the club has talked with the Commissioner's Office about Pinto's symptoms and continues to monitor them. During the regular season, there is a seven-day disabled list for players dealing with a concussion, but that isn't a consideration during Spring Training.
"When he's ready to get out and participate, we'll do that," Ryan said.
Andrew Simon is a reporter for MLB.com. Follow him on Twitter @AndrewSimonMLB. This story was not subject to the approval of Major League Baseball or its clubs.