Sale's throwing schedule laid out by Cooper
Lefty to throw bullpen session on Wednesday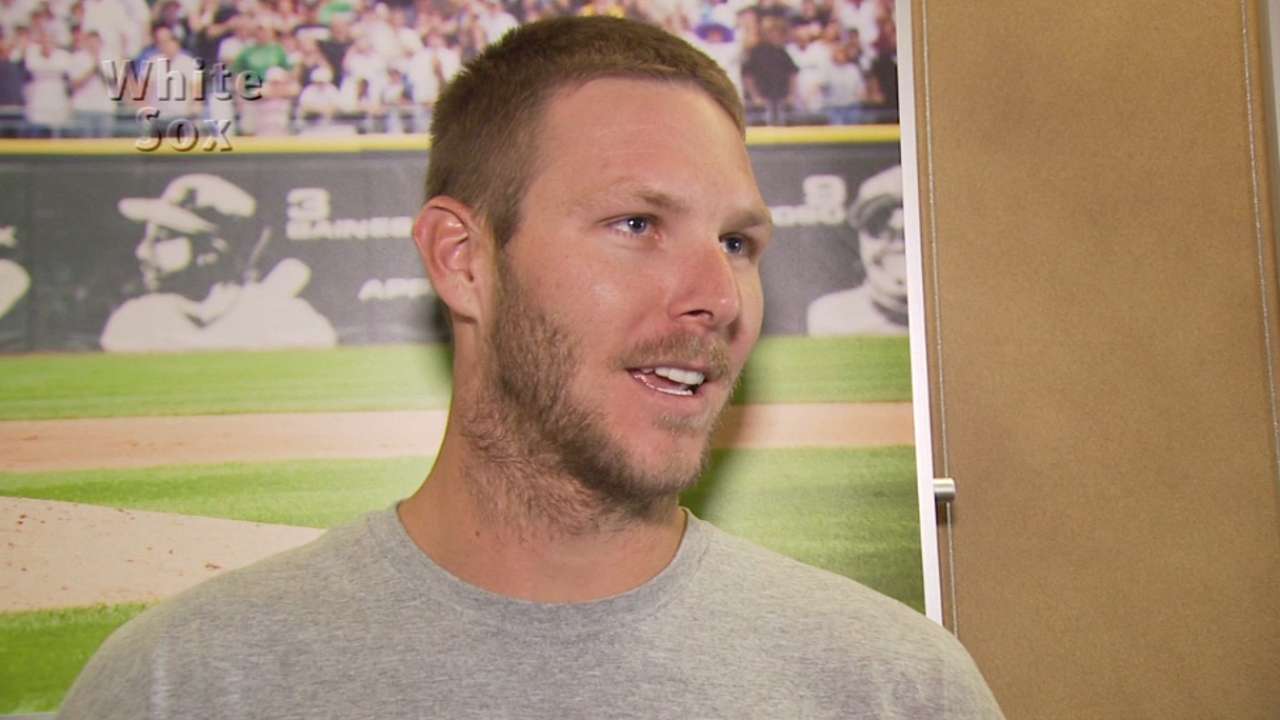 GLENDALE, Ariz. -- Chris Sale fell victim to a common malady experienced by many players during Spring Training. The days of the week ran together for him in Arizona.
So when Sale talked Monday about throwing a bullpen "tomorrow," he actually thought tomorrow was Wednesday, when he actually will be throwing. As White Sox television play-by-play announcer Ken "Hawk" Harrelson would say, "Right size, wrong shape."
"The good news is I was ready to throw one today," said Sale with a laugh.
White Sox pitching coach Don Cooper cleared up the confusion with his ace left-hander, who is working his way back from an avulsion fracture in his right foot sustained during a home accident on Feb. 27, by laying out the upcoming schedule: sideline on Wednesday, "game-like" stuff that will involve a five-inning, 75-pitch setup Friday, sideline Monday, game-like stuff on April 1, sideline on April 4 and game-like stuff on April 6.
The White Sox still are trying to figure out the parameters of Sale's game-like action Friday at Camelback Ranch.
"Do we want hitters in there right from the get-go? Do we want hitters late, at the end of the workout?" Cooper said. "I'm going to wrap my head around that and decide something and we're going to do that definitively on his game day.
"Sale looked fantastic the last time we worked on the little field. We got him up and down four times and he looked really good to where I said, 'Man, if we don't hit any stumbling blocks after this, I think we've got the 12th. I think we're fine for his start in Chicago.'
"But again, this is -- dot, dot, dot -- one that you don't mess around with," Cooper said. "You take the time now to do it right and that way you don't miss anything later. But as of right this second, things are going well for him."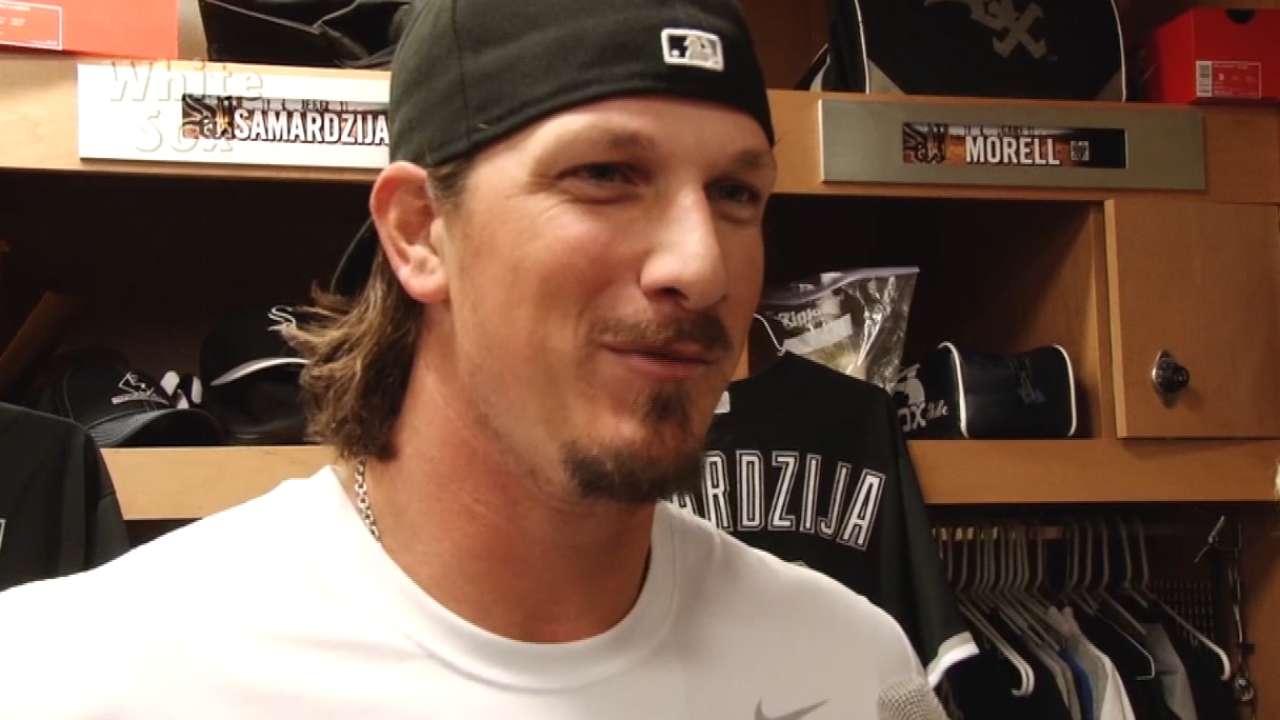 An Opening Day starter in place of Sale on April 6 in Kansas City has not yet officially been named. It's assumed that Jeff Samardzija will make his third straight Opening Day start, followed by Jose Quintana, but when asked pregame Tuesday, manager Robin Ventura said that "you've heard it speculated, but no, haven't announced it yet."
While pitching on Opening Day certainly is an honor, the White Sox also are looking as to how the first two starters line up in series past Kansas City. Samardzija excelled in his previous two Opening Day appearances for the Cubs, allowing no earned runs over 15 innings and striking out 12.
"It's a little different because it's the first one, right?" said Samardzija of Opening Day. "You're not in midseason form, but the spotlight is so bright you need to be in midseason form, so in that sense it's a little weird. Pittsburgh does a great job with Opening Day, so in that sense it was fun."
Scott Merkin is a reporter for MLB.com. Read his blog, Merk's Works, and follow him on Twitter @scottmerkin. This story was not subject to the approval of Major League Baseball or its clubs.