If plan falls short in '15, White Sox won't panic
Flexibility key to long-term, sustained success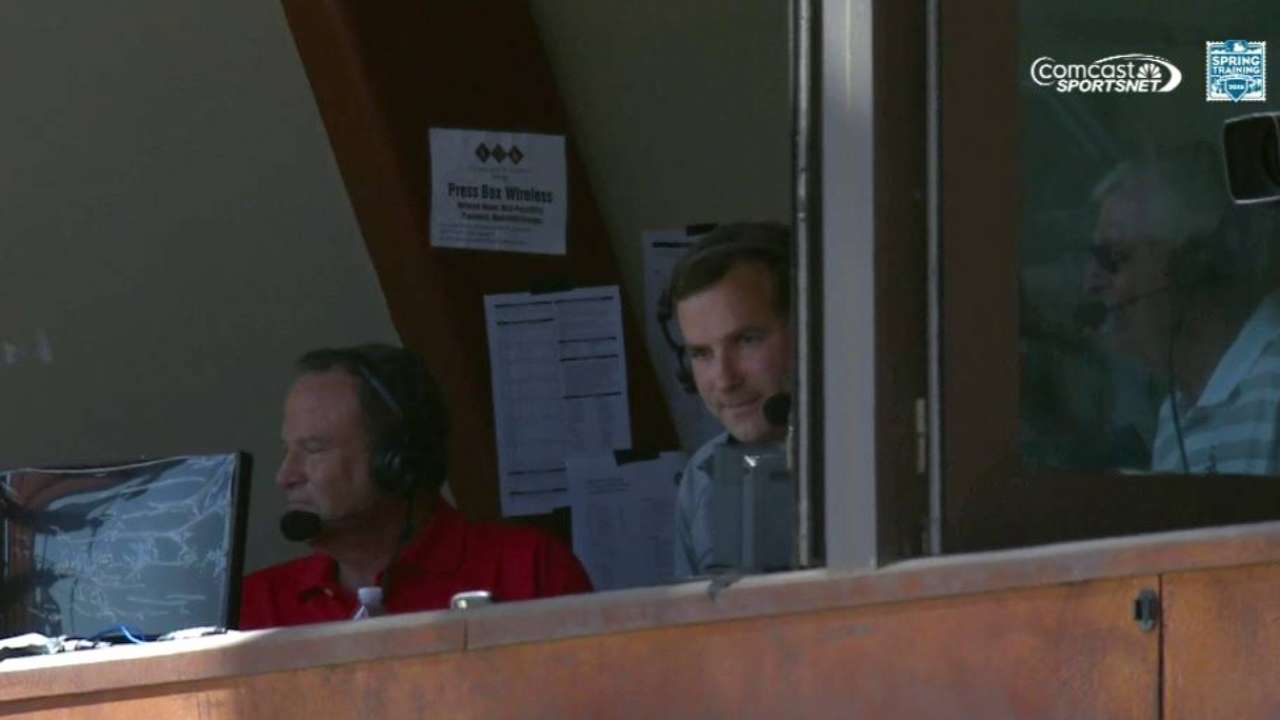 GLENDALE, Ariz. -- Cloudy days don't really exist under the perpetual Arizona sunshine, so it's easy to see why the White Sox outlook toward the 2015 season remains so bright.
That positive feeling also could have something to do with the eight impact moves made by general manager Rick Hahn this past offseason to put the team into playoff contention, at least on paper. But here's a thought the White Sox don't want to entertain: What if this next level of reshaping doesn't work in '15? What if the club's high-water mark becomes just a handful of wins better than the 2014 total of 73, and the team is 10 or 11 games out of first place in late June or July?
Missing the postseason would be disappointing, but it wouldn't necessarily mean more wholesale changes in the big picture espoused by Hahn.
"It's imperative we remain nimble," said Hahn during a recent interview with MLB.com. "I don't think the plan of putting us into a position with a strong core group of players, many of which hopefully are homegrown or growing into their prime, changes. The goal being to put us in a position to contend on an annual basis.
"If, for whatever reason, things go sideways and we are not going to be in a position to contend in '15, the question is going to be, 'OK, what do we do to enhance our ability to contend in '16, '17 and '18?' Knock on wood, given the young players that we have in the organization now and the ones we have coming and players under control for the next several years, I don't think that what happens in '15 is going to cause us to take a significant step backwards in terms of that plan. It just may have us reallocate assets to future seasons so that we can get back on track quickly."
White Sox fans seem to have a strong understanding of Hahn's plans, and approve of the farm system build-up as well as the vast Major League changes. Hahn tries not to get too caught up in the outpouring of support, knowing the praise quickly can turn to criticism.
"From our standpoint and the front office, it shows that we did a decent job articulating what the plan was," Hahn said. "Nobody, particularly us or anyone in uniform, enjoyed taking what lumps we had to take over the last season-plus. But we do hope in retrospect, people understand why that occurred and some of the benefits of that happening and why, how our plan shapes up to prevent that from happening again in the foreseeable future.
"We've heard a lot of good things, and it has been a lot of positive feedback. Some real nice letters have been written about what this has meant to people and how excited they are and how long it has been since they have been this excited. Letters of thanks to [White Sox chairman] Jerry [Reinsdorf], [executive vice president] Kenny [Williams], myself."
Scott Merkin is a reporter for MLB.com. Read his blog, Merk's Works, and follow him on Twitter @scottmerkin. This story was not subject to the approval of Major League Baseball or its clubs.