Sarah's Take: For Angels, best-record repeat will be tough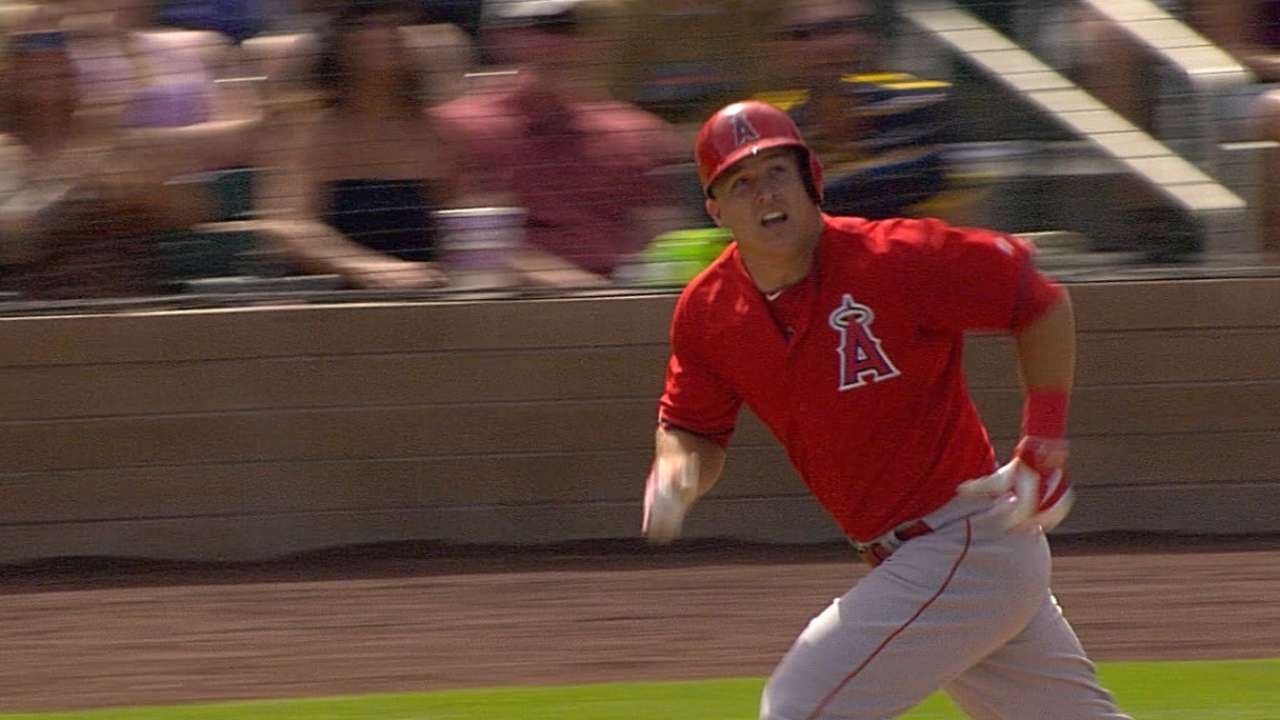 In 2014, the Los Angeles Angels had the best record in baseball, but their quick exit from the American League Division Series disappointed their fans. The Kansas City Royals, on their way to the World Series, exposed the Angels' late-inning pitching problems.
During the offseason, the Angels attempted to rectify the situation. They traded Howie Kendrick to the Dodgers for young pitching, thinking the loss of their batting-average leader wouldn't damage the offense much. Although baseball purists believe pitching wins championships, teams must score enough to win. It's difficult to fathom the Angels, who scored the most runs in baseball last season, having offensive problems with future Hall of Famer Albert Pujols and the reigning AL MVP Award winner Mike Trout.
Oh yes, Trout will still awe the baseball world with his extraordinary physical abilities, but it will be tough to duplicate his 2014 accomplishments. And at 35, after a splendid career, Pujols is on the decline.
The Angels should have a good starting rotation. Even though Jered Weaver didn't dominate the AL in 2014, like he did earlier in his career, he still is a fantastic starting pitcher. Garrett Richards, coming off a knee injury, hopes to be ready for Opening Day and should continue maturing into an excellent starter. The team hopes C.J. Wilson begins being aggressive in the strike zone so he can regain the dominance that he had while pitching for the Texas Rangers. The Angels are intrigued by Andrew Heaney, obtained from the Dodgers in the Kendrick trade, but he most likely will start the season in the Minors.
If the Angels don't have to go to the bullpen during the seventh, they should have a strong relief core with Huston Street as their closer. Last year, general manager Jerry Dipoto obtained Joe Smith from the Cleveland Indians. He became the best eighth-inning setup man in baseball. The Angels don't have great middle relief.
The landscape of the AL West has changed. Both the Houston Astros and the Rangers should be better this year. The Seattle Mariners have improved and could make a run for the division title. No one knows what the Oakland A's, enduring many changes since August, will do. The Angels should be competitive, but they probably won't have the best record in baseball again.
Sarah D. Morris can be reached at sarahmorris27@gmail.com. This story was not subject to the approval of Major League Baseball or its clubs.