Blue Jays announce dates for Honda Summer Camps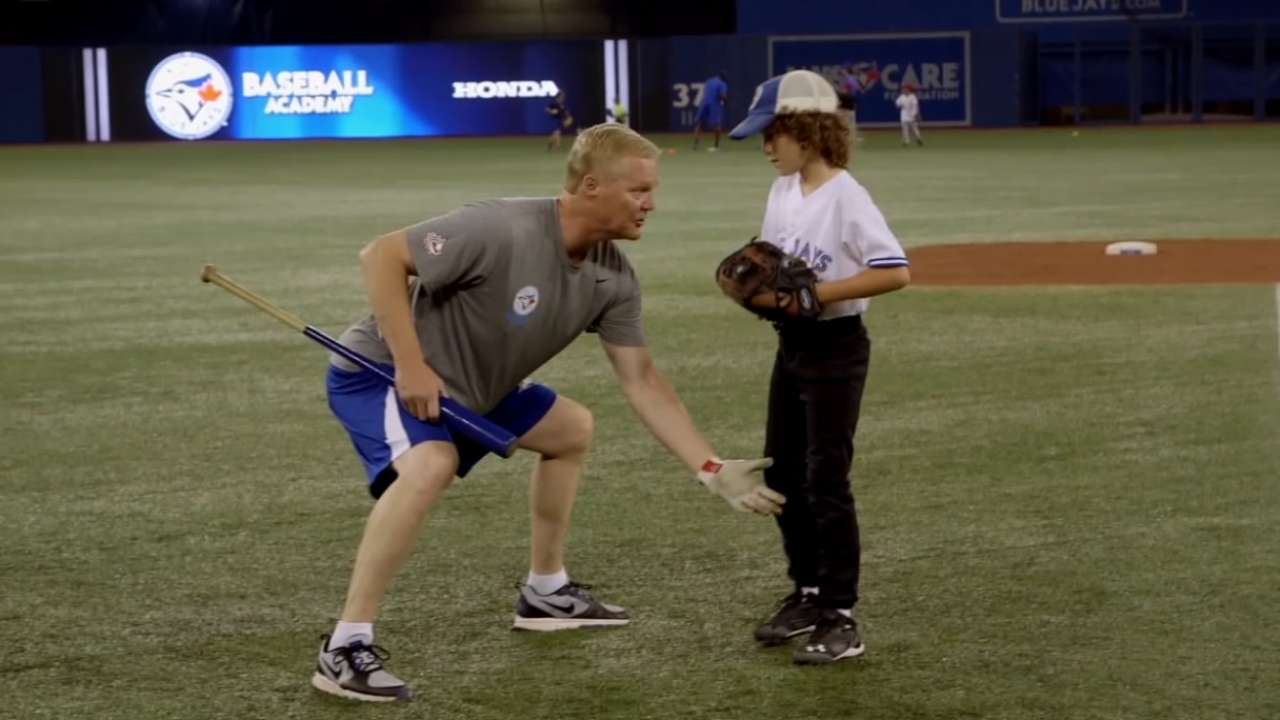 The Blue Jays announced dates for their Honda Summer Camps and instructional clinics that will run throughout Canada this summer. Camps will take place from June 24 in London, Ontario, through Aug. 19 in Montreal. Clinics begin April 25 and run through July 5.
The camps and clinics, which are run in partnership with Baseball Canada and Little League Baseball Canada, are designed for baseball players ages 8-16. It marks the fifth season in a row that the Blue Jays Baseball Academy will host.
"As we embark on our fifth season of the Blue Jays Baseball Academy, we continue to grow and expand the quality and reach of this program," said Stephen Brooks, the club's senior vice president of business operations, in a release. "We are very pleased to continue our partnership with Baseball Canada and Little League Canada to promote participation in the game of baseball across Canada. The partnership has allowed the Blue Jays, Baseball Canada and Little League Canada to provide players across the country with a level of instruction they can find nowhere else. Together we continue to encourage the growth of the game of baseball in this country."
The Jays Care foundation will put $25,000 toward helping with registration fees, and the Toronto chapter of the Baseball Writers' Association of America will also assist in helping reduce costs for the young players.
Blue Jays alumni ticketed to attend these events include Roberto Alomar, Duane Ward and George Bell.
There will be 15 camps across all 10 provinces, as well as 25 instructional clinics in Ontario.
AJ Cassavell is a reporter for MLB.com. Follow him on Twitter @ajcassavell. This story was not subject to the approval of Major League Baseball or its clubs.