Rays impressed with Karns' strong spring
With injuries to rotation, right-hander has chance to prove staying power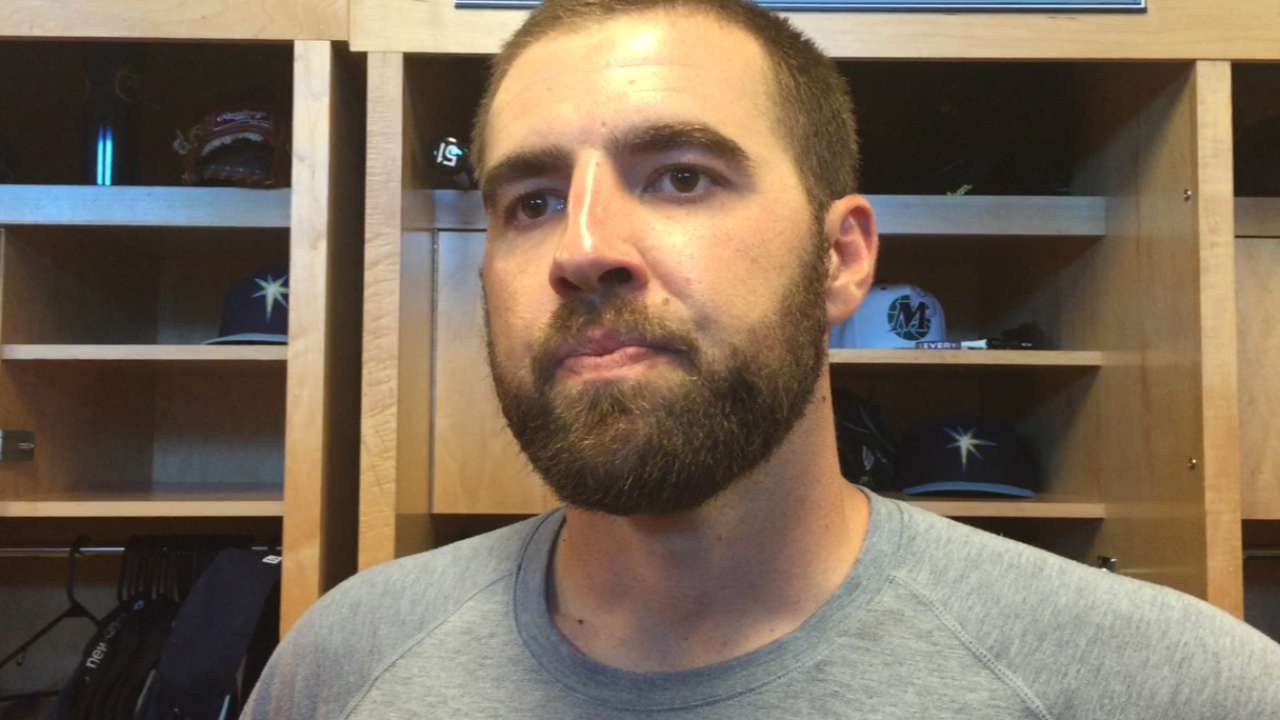 PORT CHARLOTTE, Fla. -- Nathan Karns arrived at camp ready to compete for the No. 5 spot in the Rays' rotation. And the odds were not in his favor. But things happen, and the right-hander is now on the brink of becoming the team's No. 3 starter -- at least to begin the season.
Karns pitched in a Minor League game on Tuesday afternoon. By design, he pitched just two innings, throwing 29 pitches. Afterward, Karns told reporters he felt strong.
"I had a few things to work on, so it was nice to get some aggressive hitters in there," Karns said. "I knew they were going to be swinging early and often, so it kind of just allowed me to play with some of the pitches I need to work on. Knowing they're aggressive and making sure they're effective."
Karns was acquired by the Rays in a trade with the Nationals on Feb. 13, 2014. The 27-year-old competed to earn the No. 5 spot last spring before spending the season at Triple-A Durham.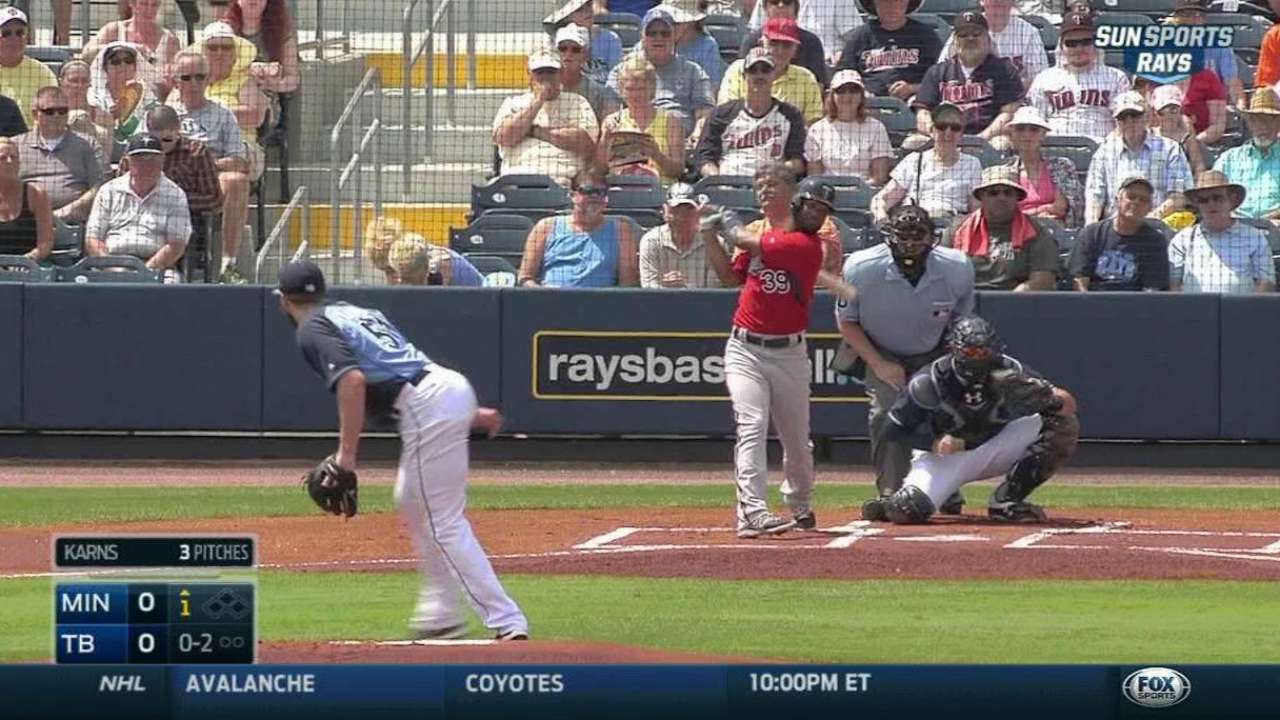 Manager Kevin Cash watched Tuesday's Minor League game and left impressed with Karns' outing.
"He threw some good curveballs," Cash said. "He looked really sharp. Looked like he had really good velocity going today -- downhill, that was nice to see. And then he came up in the zone late. It's a little different setting, pitching here -- probably get a little more aggressive swings and stuff. But that's OK. Hopefully he felt good about it also."
But at the end of his first season in the Tampa Bay's organization, Karns got to make his Rays debut on Sept. 12 in Toronto. He looked overpowering that night, allowing no runs on two hits and two walks while striking out eight in seven innings to notch his first Major League win.
"I enjoy it when I have success at the highest level," Karns said. "Now I just want more of the same thing.'
Currently on the shelf for Tampa Bay -- and in various states of recovery -- are Drew Smyly (left shoudler tendinitis), Alex Colome (pneumonia) and Alex Cobb (right forearm tendinitis). All are expected back early in the season, which leaves Karns a little bit of time to show he belongs. But don't look for him to change his approach.
"I'm not looking at the finish line, I'm just chasing that carrot right now," Karns said.
Bill Chastain is a reporter for MLB.com. This story was not subject to the approval of Major League Baseball or its clubs.