MLB.com Columnist
Bernie Pleskoff
Butler has wrinkles to iron out as he approaches bigs
Rockies right-hander has repertoire to succeed, but he must execute pitches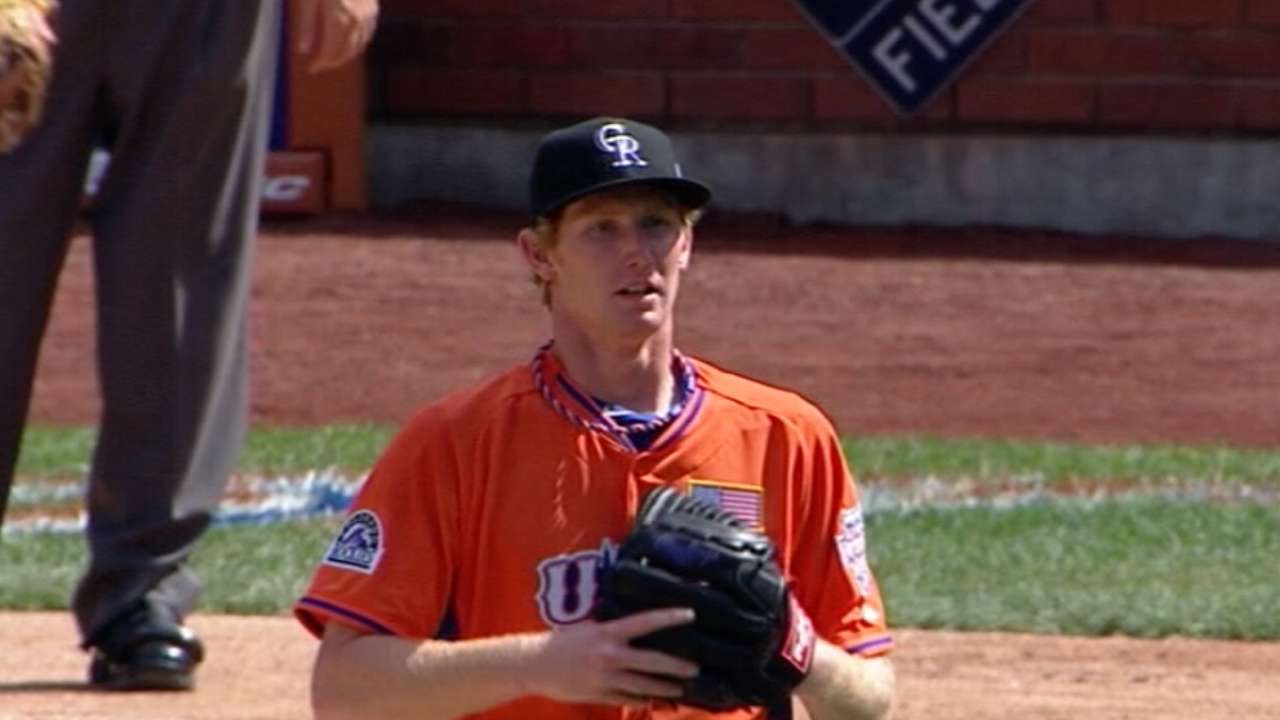 Rockies starting-pitching candidate Eddie Butler had an outstanding career at Radford University. He finished with 22 wins and an ERA of 3.84, with 232 strikeouts in 279 innings.
For his efforts at Radford, the Rockies selected Butler with the 46th overall pick in the supplemental first round of the 2012 First-Year Player Draft. The Rangers had chosen him in 2009, but the right-hander elected to attend Radford.
The 24-year-old Butler has time to further develop an arsenal that already includes a mid- to high-90s fastball, an effective changeup, a slider and a little-used curveball. His complete repertoire allows him to mix and match pitches, depending upon the count and the situation. Butler throws both a two-seam and a four-seam fastball. Basically, his fastball/slider combination forms the foundation of his repertoire.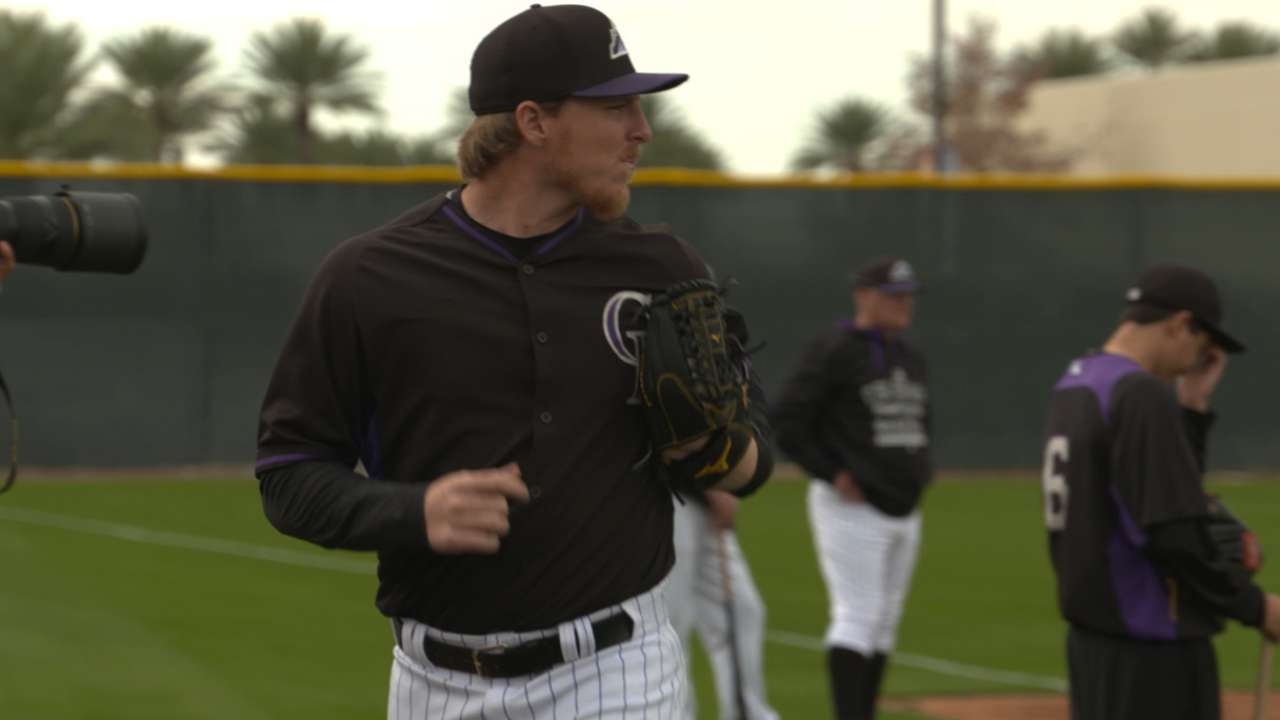 The 6-foot-2, 180-pound Butler is rarely mentioned without the other half of Colorado's pitching-prospect tandem, fellow right-hander Jon Gray. Both have tremendous upside, but both are challenged to find command and control while pitching in hitter-friendly ballparks like Triple-A Colorado Springs and Coors Field.
Butler has long arms and a strong body that will likely fill out more as he continues to develop. While his velocity is good now, he could gain even more speed in the future.
Butler is coming off some shoulder soreness that limited his effectiveness in a difficult 2014 season. He pitched at Class A Advanced Modesto, Double-A Tulsa and Colorado Springs last year. Combined, Butler threw 117 innings in 20 starts. His ERA was 4.00 and he finished with a WHIP of 1.29. Butler walked 2.8 hitters per nine innings, but his strikeouts dropped dramatically to 5.3 per nine innings from 2013's 8.1 per nine.
Butler pitched 16 Major League innings last year, yielding 23 hits and 12 earned runs for a 6.75 ERA. After his Major League debut in June, when he went 5 1/3 innings against the Dodgers, he was shut down and placed on the disabled list the following day with shoulder soreness. Butler pitched again for the Rockies as a September callup, but he developed back soreness and did not pitch in the Arizona Fall League as planned. Remaining healthy and strong will play a major role in his ability to fight his way back to dominance.
When I saw Butler pitch early this Spring Training, he came out of the bullpen and looked rusty. If he pitches with confidence and doesn't try to overpower his fastball, he can repeat his delivery and find the strike zone. When Butler tries to do too much, he opens up too soon and the ball sails on him. Against the D-backs that day, he yielded four hits and two earned runs in two innings.
Butler is No. 2 on Colorado's Top 30 Prospect List.
Butler is most effective when his sinker is working. It's probably his best pitch and the one that triggers his other offerings. If Butler loses command of the pitch, it can hang in the zone and get hit. There are times when his release point is inconsistent and the hitter gets too good a look at the ball. Repeating his delivery will be a development challenge.
It isn't only the high altitude at Coors Field that causes concerns. The outfield is spacious and the gaps are huge. Even speedy outfielders have difficulty closing on balls. In addition, a wind tunnel in right-center field helps propel balls hit in that area. As a result of so many "park effect" factors, pitchers like Butler have to get consistent sink and movement on the ball and try their best to keep the ball down in the zone. When he's pitching to his potential, Butler has that exact capability. Now he must execute pitches and continue to advance.
Bernie Pleskoff has served as a professional scout for the Houston Astros and Seattle Mariners. Follow @BerniePleskoff on Twitter. This story was not subject to the approval of Major League Baseball or its clubs.