Recovering Billingsley set to pitch in Minors game
After clearing milestone, right-hander could see Grapefruit League action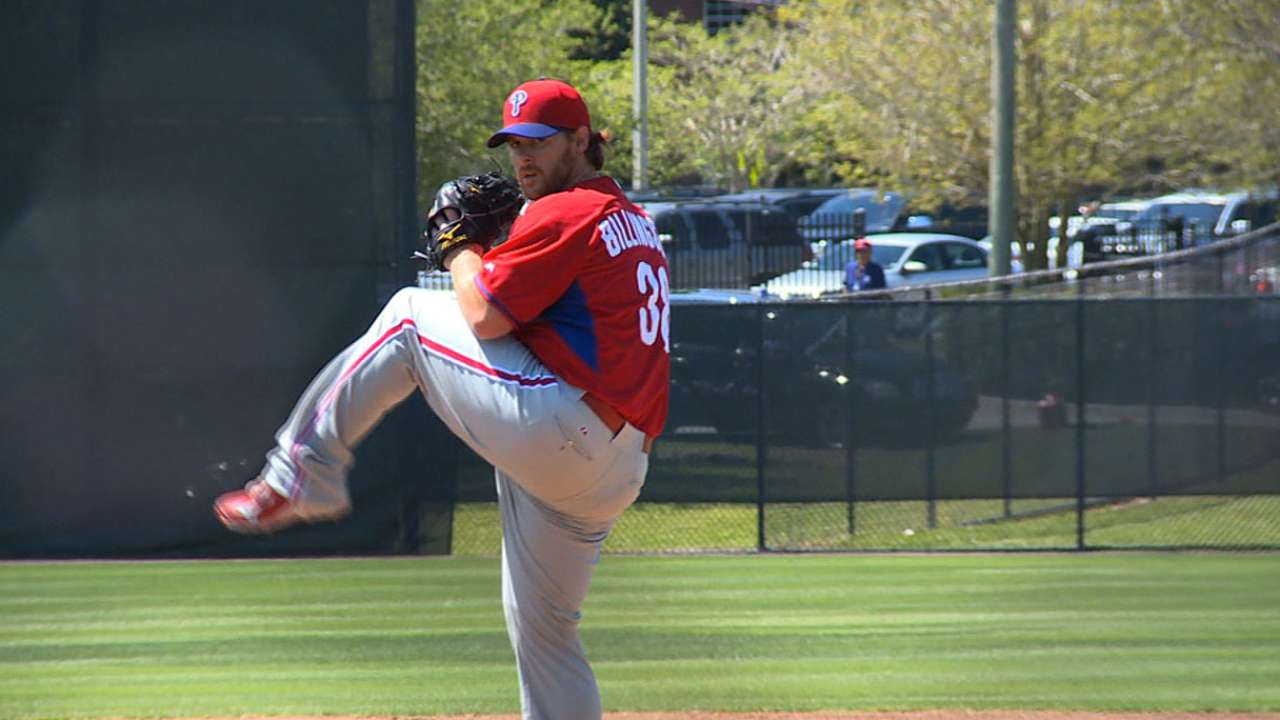 CLEARWATER, Fla. -- Phillies right-hander Chad Billingsley hopes to clear another hurdle in his recovery Thursday.
He is scheduled to pitch a Minor League game at Carpenter Complex. Billingsley, 30, is recovering from a pair of right elbow surgeries, which have limited him to just 12 innings in the big leagues over the previous two seasons.
Billingsley is expected to throw 30 to 35 pitches, about two innings of work.
"Then do it again," Billingsley said.
The Phillies have indicated Billingsley could make a Grapefruit League appearance before the team heads to Philadelphia on April 2, but he said he is not focused on that.
"I'm not thinking that far ahead," Billingsley said. "When you've been going through two years of rehab, you don't look beyond the next week or the next start or the next whatever. You just kind of approach it one start at a time and put all your focus on doing your rehab and your treatment to get to the next step. I'm just getting ready for Thursday."
Billingsley's bid to return to the big leagues is worth following. First, the Phillies need starting pitching help. Second, if Billingsley comes back and pitches successfully, he could be a valuable trade chip come July.
Todd Zolecki is a reporter for MLB.com. This story was not subject to the approval of Major League Baseball or its clubs.