McGee throws 30 pitches in bullpen session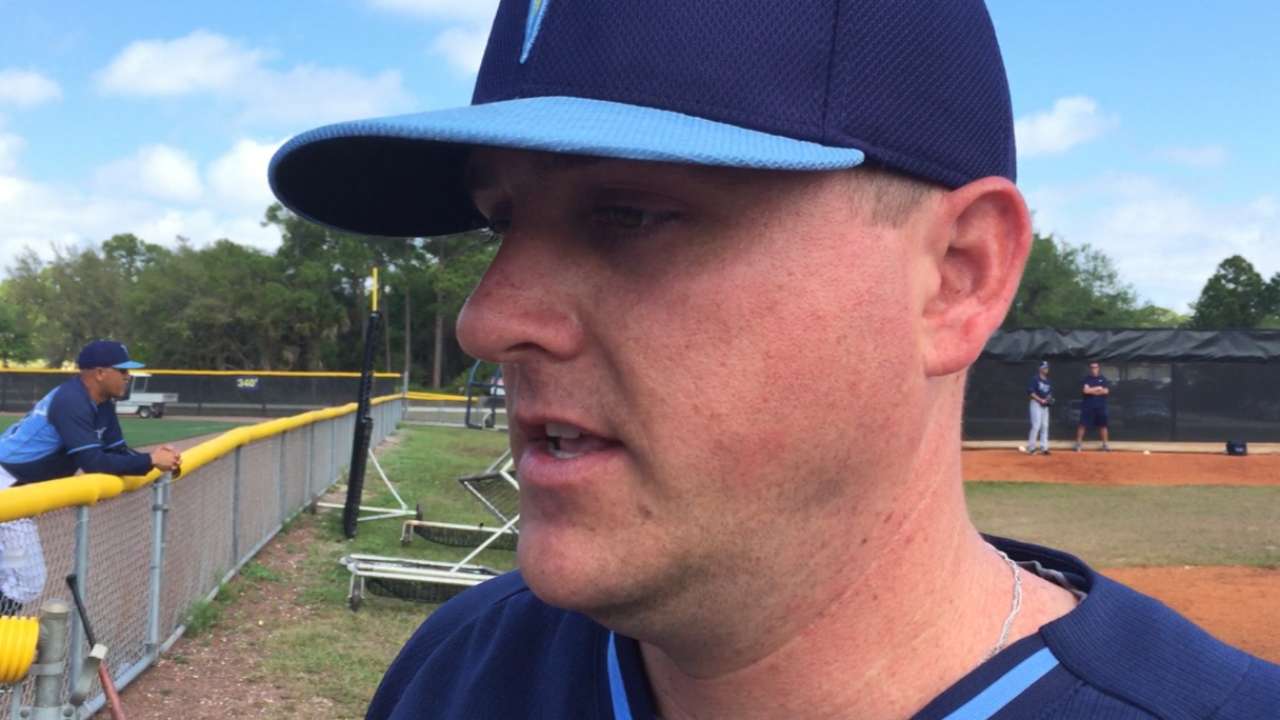 PORT CHARLOTTE, Fla. -- Jake McGee continued to make progress from offseason left elbow surgery when he threw his third bullpen session of the spring on Tuesday.
The Rays had an off-day, but the hard-throwing lefty went to work, throwing 30 fastballs to catcher Bobby Wilson, prompting manager Kevin Cash to joke: "Why isn't he pitching?"
McGee underwent surgery on Dec. 12 to remove loose bodies from his left elbow. He said he has not experienced any setbacks during his rehab. And given the fact that the 28-year-old has a Tommy John surgery in his rearview mirror, the recovery from this surgery is a lot different.
"It's been good," McGee said. "Having Tommy John before has helped me out a lot. Like a lot of the normal soreness, I know it's normal, so I don't have to think anything is out of the normal with it. So it's helped me out in that way."
From his previous surgery, McGee learned he can only push so much.
"I was holding back quite a bit, not trying to push anything yet," McGee said. "I was just holding back quite a bit, [since it was] just my third bullpen. [I'll] probably have five more. So probably 70 to 80 percent. I'll probably push it a little harder my last two bullpens before I face hitters.
"I feel really good, but I know if I try to push it too much or throw too hard, it will set me back longer than it should be. So I think that's why I haven't had too many setbacks either. Because I haven't pushed it too much. Because I know my arm is healing itself. I know it's structurally OK. Everything's good in there. It's just the tissue has to heal. If I push it more, it's going to set the tissue back more."
McGee expects to begin his first rehab assignment in late April in advance of returning to the team in early May, which would provide a big boost to the bullpen.
McGee served as Tampa Bay's primary closer for the final 3 1/2 months of the 2014 season. He led the Rays' bullpen and set career highs in saves (19), ERA (1.89), appearances (73) and innings pitched (71 1/3).
Bill Chastain is a reporter for MLB.com. This story was not subject to the approval of Major League Baseball or its clubs.