Crowded Sox outfield will have to be pared down soon
Victorino's health, Castillo's development to factor in decision; Craig looking better after tough '14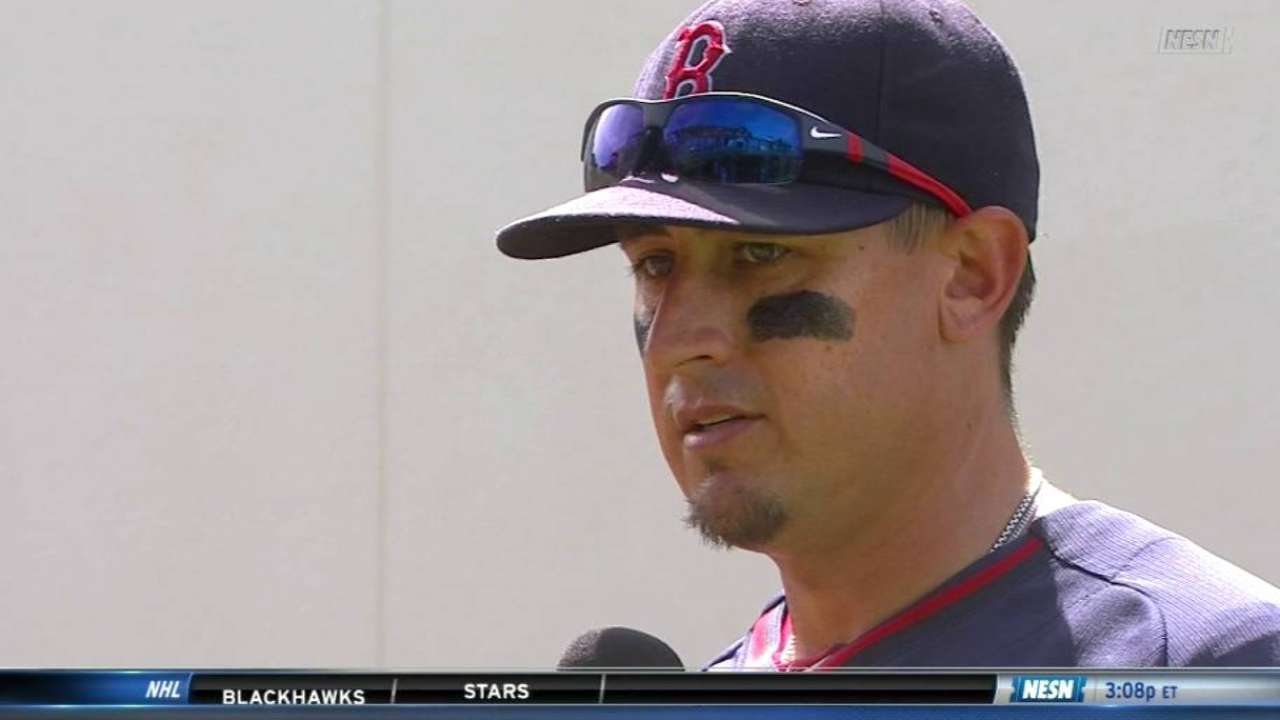 JUPITER, Fla. -- With less than two weeks before Opening Day, there remains an obvious logjam in the Red Sox's outfield, one that will soon force manager John Farrell and general manager Ben Cherington into some tough decisions.
This much is certain: Hanley Ramirez will start in left and Mookie Betts is all but set for center field. Daniel Nava is also in line for a spot on the bench, in large part because he's the team's only left-handed-hitting outfielder.
That leaves Shane Victorino, Rusney Castillo and Allen Craig in the mix for the other two outfield roster spots.
Farrell stated at the beginning of camp that Victorino is the right fielder if "fully capable and fully healthy." And nothing has changed in that regard. But the club is still trying to get a gauge on Victorino's durability as he comes back from back surgery.
Castillo missed two weeks with a left oblique injury, but he has looked impressive in his return. He started in center field on Tuesday against the Marlins, but he's also getting some work in right field. Castillo does have Minor League options, which creates some flexibility.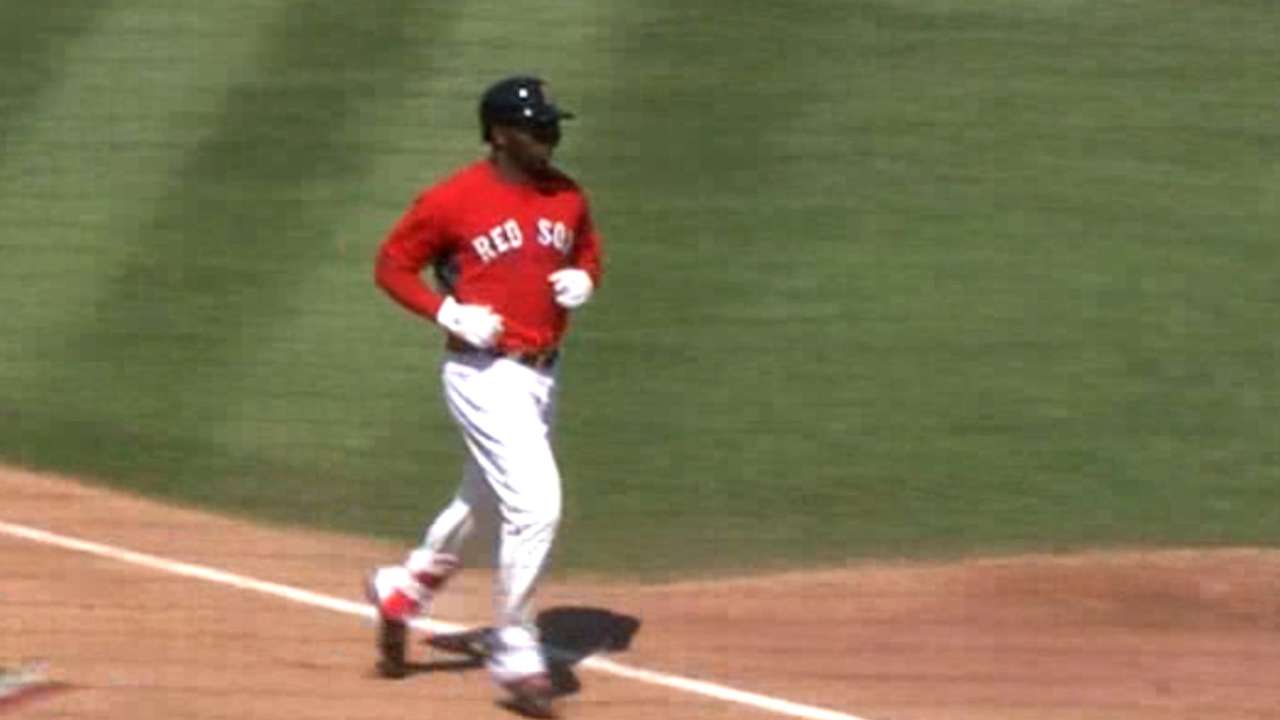 Craig, coming off the worst season of his career, has looked far more comfortable swinging the bat this spring. But if the Red Sox are sold on Victorino's health and Castillo's readiness, they could trade Craig before the end of camp, though the club hasn't indicated any desire to do so.
"Is it getting to be a problem?" said Farrell, when asked about the overload in the outfield.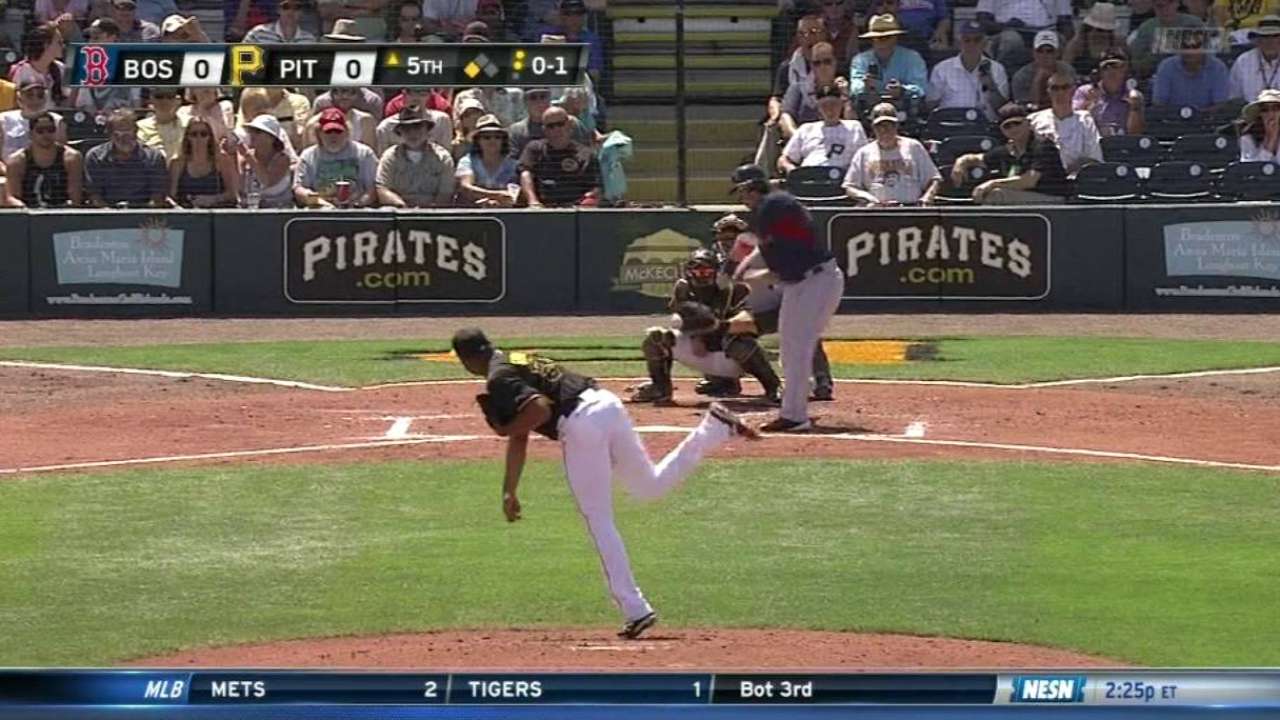 The manager never answered his own question, but it's clearly one that will take a lot of evaluation in the coming days.
"We have to take these remaining days in camp here and determine what's best for us as an organization," said Farrell. "I'm not suggesting there's player movement anywhere, but there's only going to be three [starting] spots.
"And there's six guys -- well, there will be five guys in that group to handle those three spots, with two guys coming off the bench. What that means for the final Opening Day roster remains to be seen.
"We're just trying to get more exposure to Rusney in right field; we need to get a better gauge on Vic's durability, if we can, over the coming days. We acknowledged from the first day in camp, the outfield, there's going to be a lot of focus on our outfield.
"That pretty much hasn't changed, but what we've seen are some really encouraging things. And that's how quickly Rusney's come back and shown decent timing at the plate [and] what Mookie's done in center field speaks for itself."
Ian Browne is a reporter for MLB.com. This story was not subject to the approval of Major League Baseball or its clubs.