Harvey has no issues not starting either opener
Ace trusts Colon to get season underway with a win against Nationals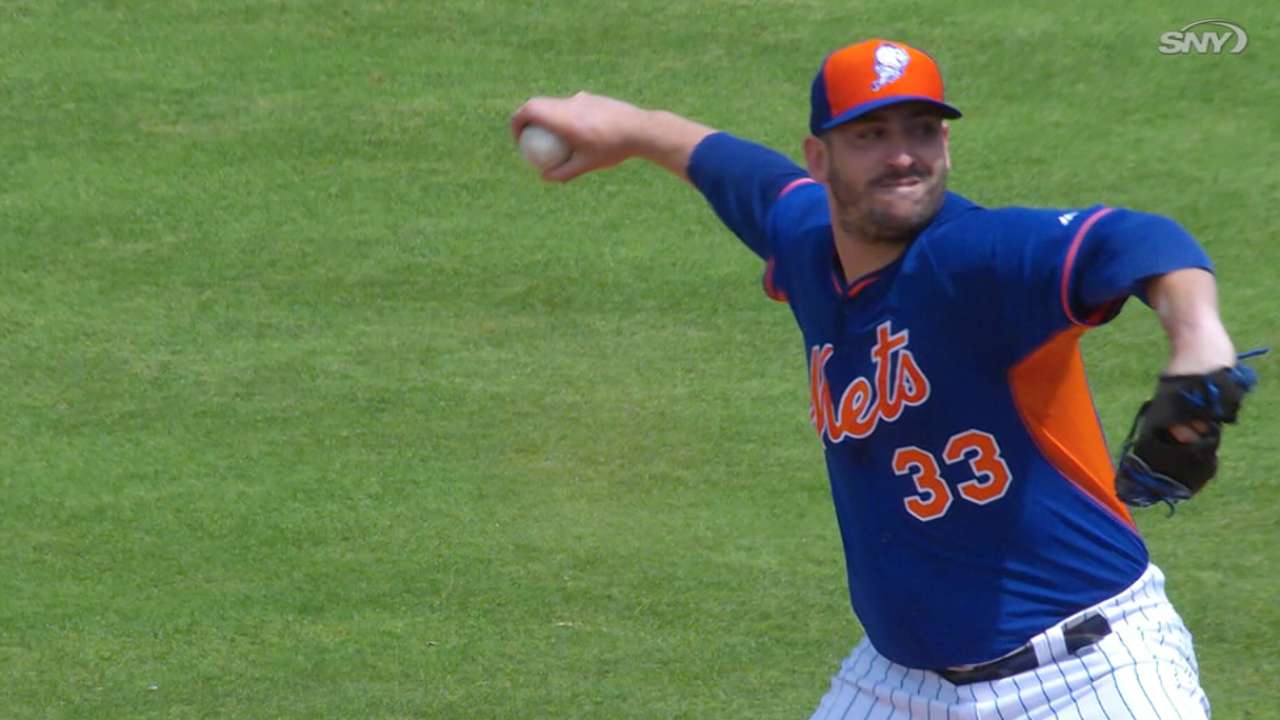 PORT ST. LUCIE, Fla. -- As far back as September, Matt Harvey had penciled Opening Day onto his calendar, going as far as to proclaim that he was chalking the game against the Nationals up "as a 'W'" on April 6.
The realities of rehabilitation and the politics of Mets camp have slowed the ace only slightly. A more subdued Harvey tipped his cap on Tuesday to Bartolo Colon, who will receive the Opening Day start in his stead, and to Jacob deGrom, who will start the home opener on April 13 against the Phillies. Harvey will pitch the third game of the season on April 9, as well as the Mets' second home game on April 14.
"It's something that I expected," Harvey said. "I was happy to be healthy going into Spring Training, so … I'm happy that I get to start in Washington. I'm excited to throw there. We're excited to match up with them."
As for the "W" he had penciled in for Opening Day?
"Bartolo's got that covered," Harvey said.
The Mets' justification in avoiding Harvey for both openers was that they wanted to honor their pitchers who contributed last year. While Harvey missed the entire season rehabbing from Tommy John surgery, Colon led the staff in innings (202 1/3) and wins (15), and deGrom won the National League Rookie of the Year Award.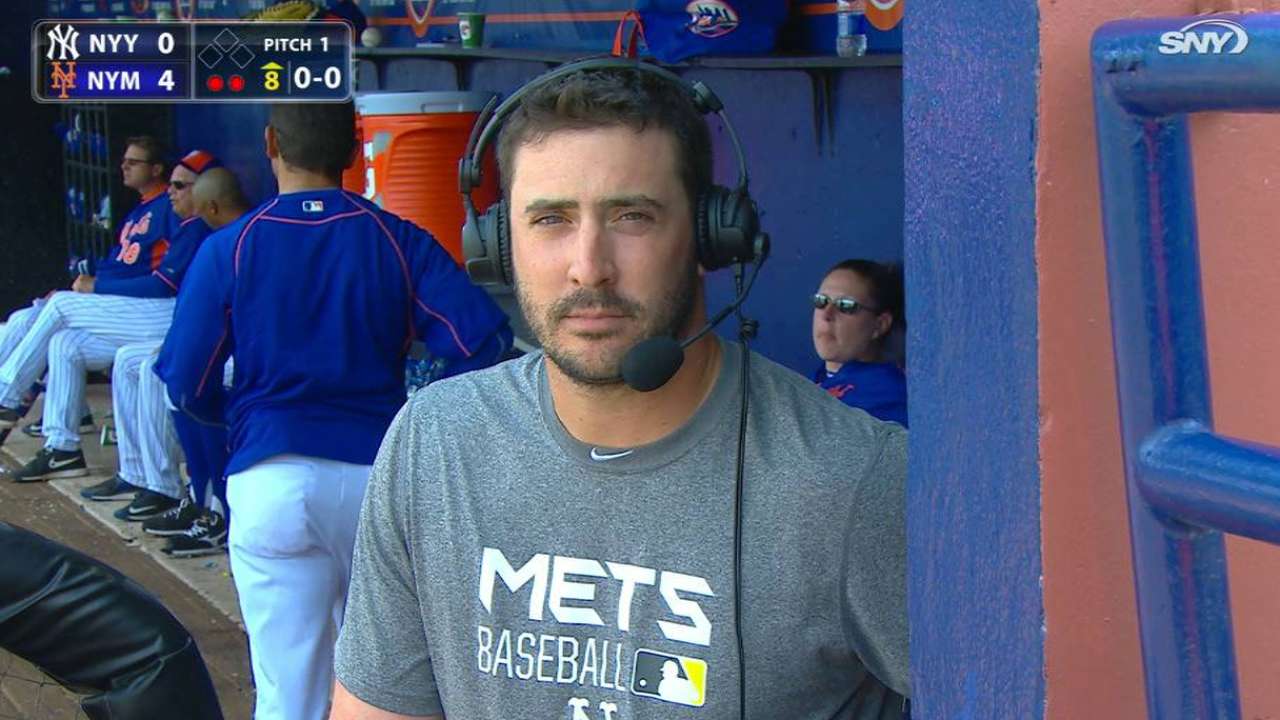 "Obviously with Bartolo throwing 200 innings, getting 15 wins is well-deserved of Opening Day," Harvey said. "And all that Jacob did last year, he obviously deserves Opening Day at home. I'm happy to be throwing in the first series and obviously extremely happy about throwing at home."
Theoretically, lining Harvey up for the second home game instead of the home opener also allows the Mets to draw back-to-back big crowds at Citi Field, knowing they will sell tickets for the opener no matter who pitches. General manager Sandy Alderson indicated that much, without labeling it a primary factor. In Harvey's 14 home starts in 2013, the Mets drew an average of 28,422 fans, compared to 25,937 in all other home games.
"Look, we take a lot of things into account," Alderson said. "I think the first and foremost is: Does any pitcher deserve to pitch in a game of that sort? And I think that was the primary focus. You're assuming people are more interested in seeing Harvey pitch than Jacob."
Not that either of Harvey's debuts will lack juice. The Mets' third game will pit him against Stephen Strasburg, one of the few pitchers in baseball who truly understands the hype surrounding Harvey. Back in April 2013, Harvey outdueled Strasburg in a game at Citi Field, prompting thousands of fans to chant "Harvey's better!" during one of the most memorable outings of his breakout season.
This time, the atmosphere should be just as electrically charged.
"That's an important series for us, obviously opening up the season," Harvey said. "Regardless of who we're facing, there's a lot of work that still needs to be done in Spring Training. And that's a big series, so we're all excited."
Anthony DiComo is a reporter for MLB.com. Follow him on Twitter @AnthonyDicomo. This story was not subject to the approval of Major League Baseball or its clubs.