Dozier signs four-year, $20 million contract
Twins second baseman hit 23 homers, scored 112 runs last season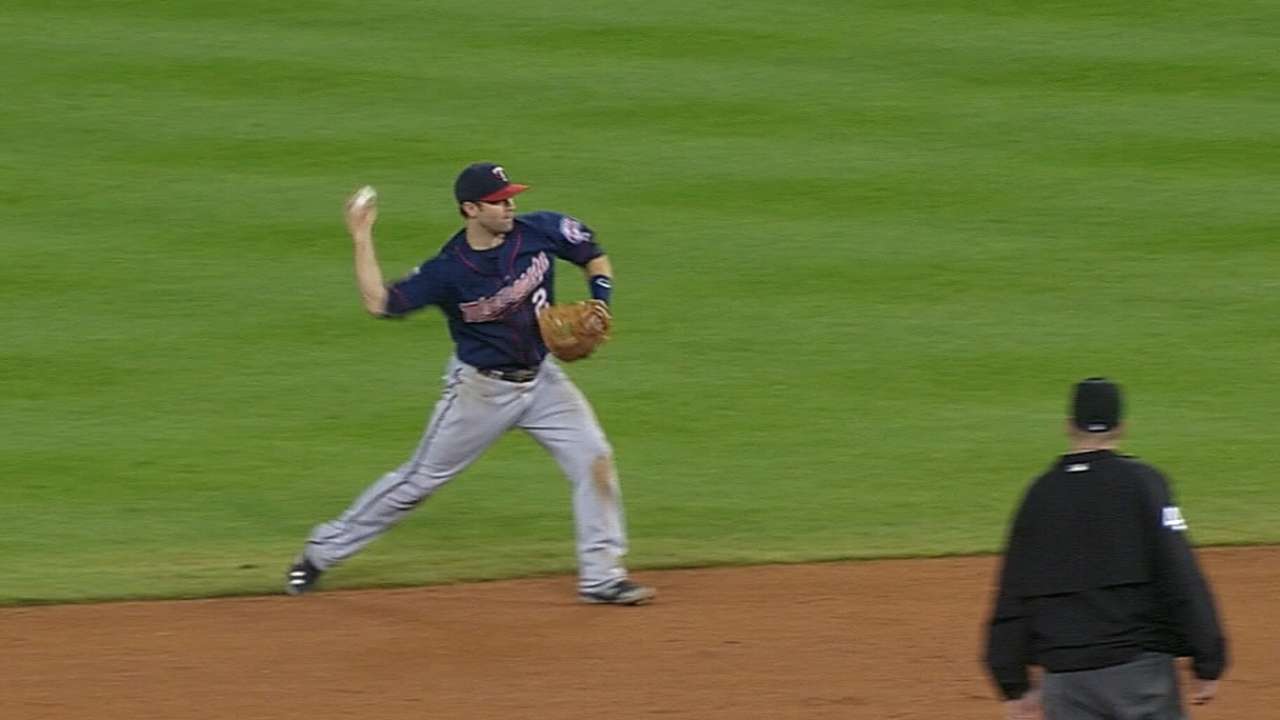 FORT MYERS, Fla. -- Brian Dozier has made it clear he wants to stay with the Twins for his entire career. While there is no guarantee of that, the second baseman and the club moved in that direction on Tuesday, as Dozier signed a four-year, $20 million contract.
Dozier is still scheduled to become a free agent after the 2018 season, but the deal buys out his three upcoming arbitration years. It also could set the stage for a longer deal that would fulfill Dozier's desire to remain with a club he sees as trending upward.
"Everything's headed in the right direction, and hopefully the four-year deal is just a stepping stone for something even possibly longer," Dozier said during a news conference at Hammond Stadium. "I've stated it many times: I want to be here forever."
Dozier, who turns 28 on May 15, has been one of the most productive second basemen in the Majors over the past two seasons. His 8.9 wins above replacement over that span put him fifth among all players at his position, according to baseball-reference.com.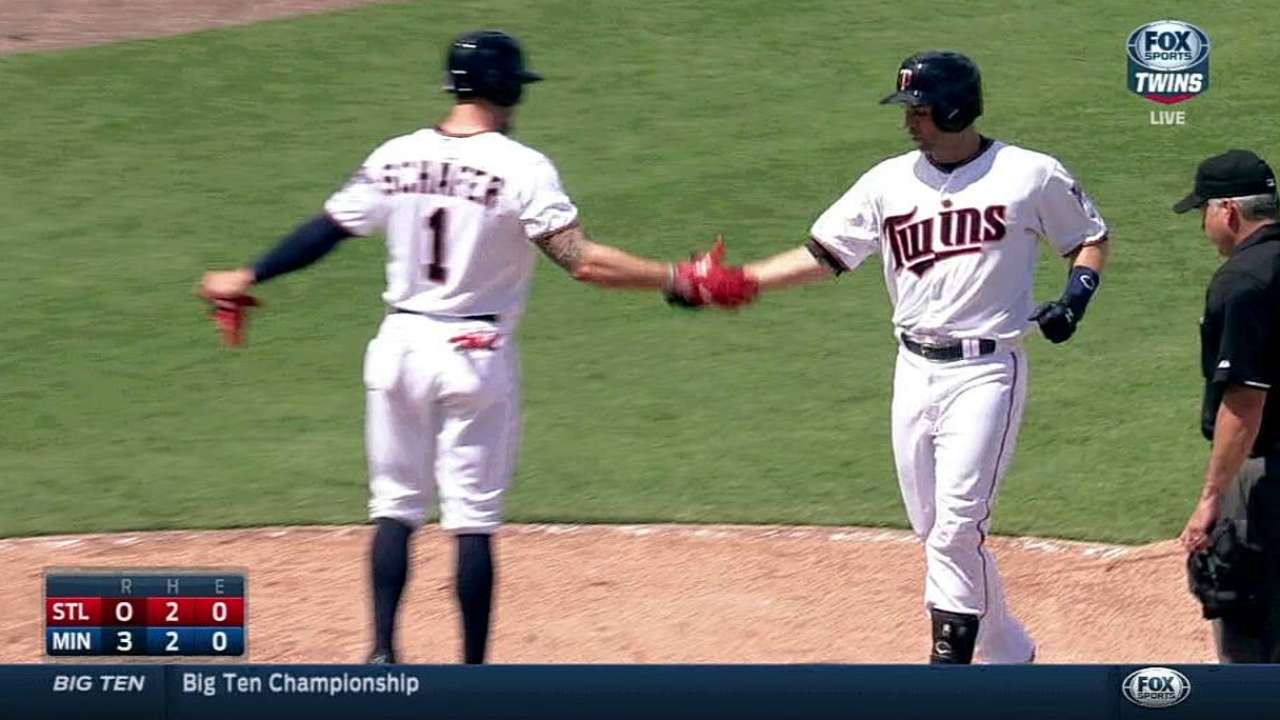 Dozier was under contract for 2015 at $590,000, but he will now earn $2 million this year. He will earn $3 million in '16, $6 million in '17 and $9 million in '18. The deal does not include any options or a no-trade clause.
Dozier's agent, Damon Lapa, began talks with the Twins at the beginning of Spring Training. The two sides discussed many different variations, including some longer ones, but ultimately settled on the four-year pact.
"It gave us some cost certainty; it gave Brian some security," Twins assistant general manager Rob Antony said. "There's nothing to say that a year or two from now, we can't revisit that situation and do something else."
Minnesota did something similar with pitcher Phil Hughes, who signed a three-year deal with the club as a free agent in December 2013, then inked an extension through '19 a year later.
For now, though, Dozier retains the ability to hit the open market after his age-31 season. That was a key factor in getting the deal done.
"The element that ultimately sort of swayed our decision to move forward was Brian didn't have to sacrifice any free-agent or option years and preserved his ability to become a free agent during the prime of his career," Lapa said.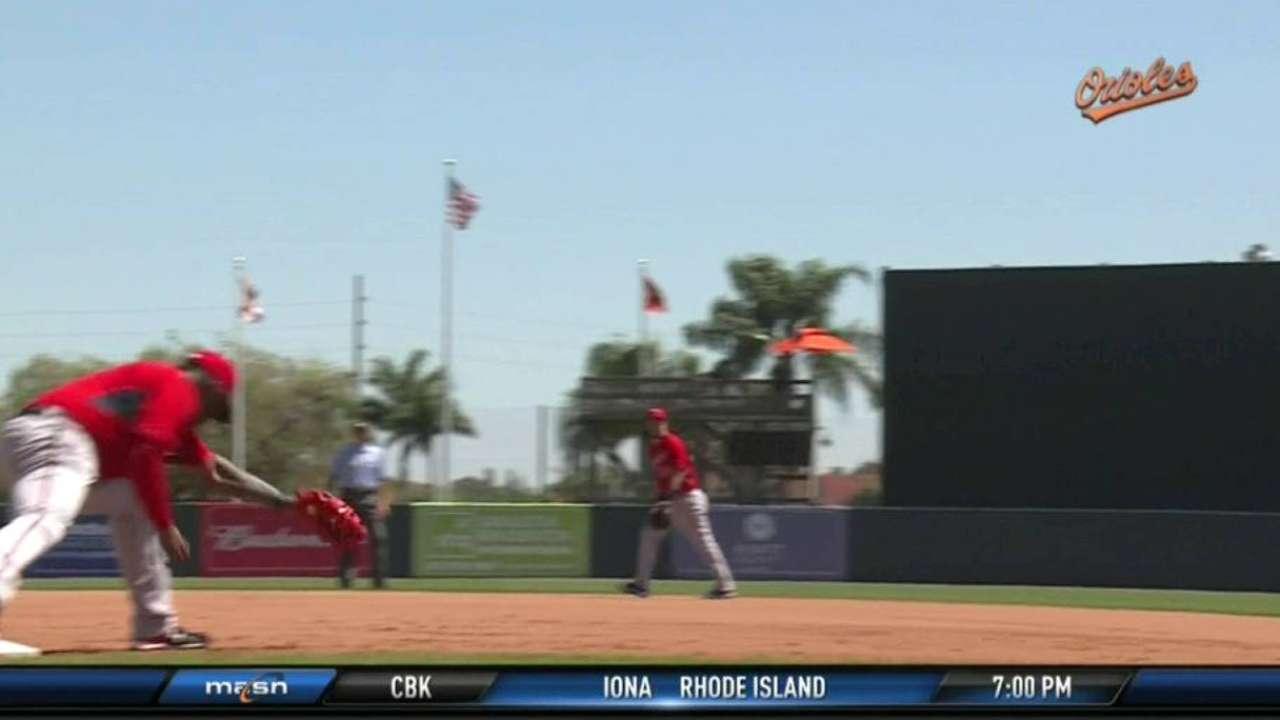 This sort of contract seemed far away not too long ago.
Though Dozier wanted to attend a Southeastern Conference school, none recruited him, so he attended Southern Mississippi instead. The Twins then selected him in the eighth round of the 2009 First-Year Player Draft. Dozier moved through the system and debuted in the Majors as a shortstop in '12, but he produced only a .603 OPS over 84 games. The Twins sent him back to the Minors in August and didn't recall him when rosters expanded.
Dozier shifted to second base the next year, and his career took off. He hit .244/.312/.414 with 18 home runs, 66 RBIs and 14 stolen bases in '13, then continued to improve last year, posting a .242/.345/.416 line with 23 homers, 71 RBIs, 21 steals and 112 runs. Antony called him a "unique" player for his combination of power, speed and defense at second.
"We anticipate, at age 27, he's in the prime of his career, and I suspect it's going to spike -- some of the numbers he has put up," Twins general manager Terry Ryan said.
• Castrovince: Drive to surprise pays dividends for Dozier
The club also was comfortable with the commitment because of Dozier's durability -- he has played 303 games over the past two years -- and his presence in the clubhouse and in the community.
"We wouldn't extend this type of dollar figure or security to a guy we don't trust," Ryan said. "We trust him on and off the field."
Dozier wants to improve his baserunning this year, but otherwise he doesn't plan to alter anything about his approach.
"Nothing changes at all," the Mississippi native said, "except for maybe four or five hundred more acres of duck-hunting land."
Andrew Simon is a reporter for MLB.com. Follow him on Twitter @AndrewSimonMLB. This story was not subject to the approval of Major League Baseball or its clubs.