MLB.com Columnist
Jonathan Mayo
Pipeline Perspectives: Cards have best system of past five years
St. Louis has consistently produced great talent despite not picking high in Drafts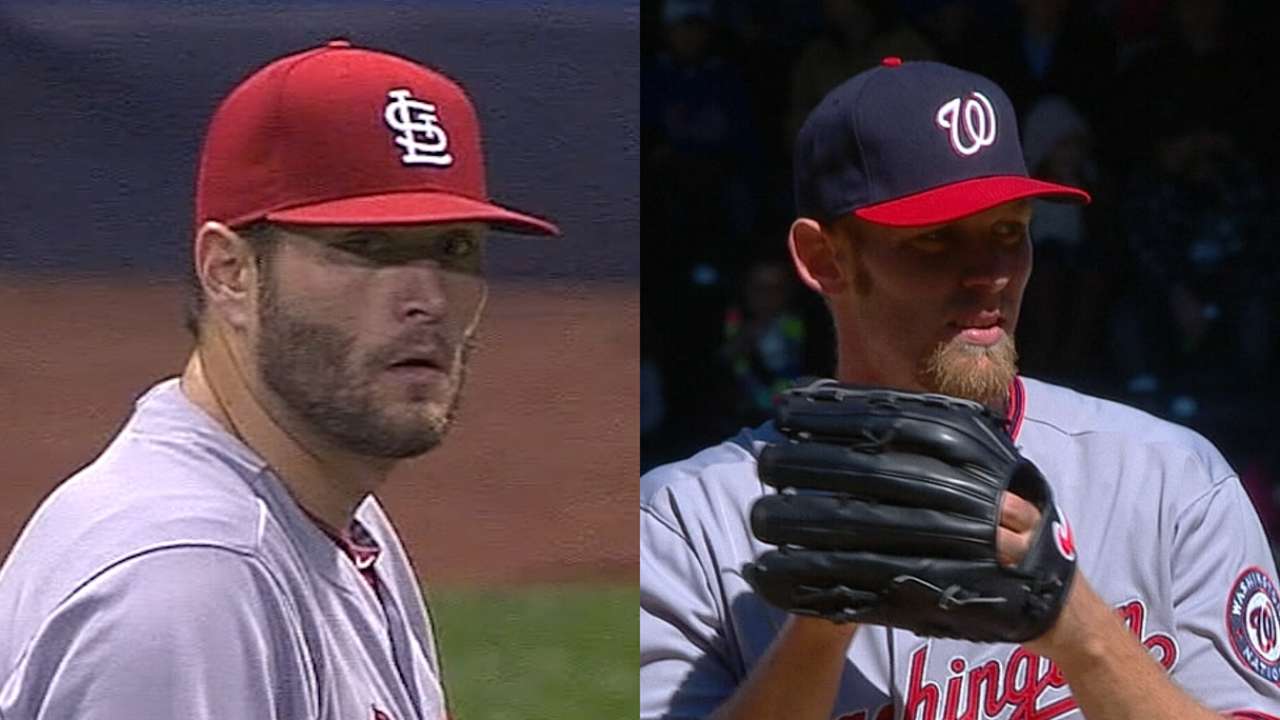 There's a good amount of subjectivity regarding baseball prospects. With the evaluation of talent being in the eye of the beholder, finding consensus is often difficult. Even Jim Callis and Jonathan Mayo of MLBPipeline.com don't always see eye to eye. They discuss their viewpoints regularly in a feature called Pipeline Perspectives. Submit a topic for them to debate.
We've just recently unveiled Top 30 lists for all 30 organizations and even ranked the top 10 farm systems in all of baseball.
But as any front-office executive will quickly point out, having a top farm system for one year, or annually having a well-regarded pipeline without producing big league talent, isn't worth a whole lot. That's why we decided to look at which organizations had the best farm systems over the past five years for this week's Pipeline Perspectives.
While Jim Callis goes with the Washington Nationals (thank you, No. 1 overall pick two years in a row), I believe it would be difficult to argue with my choice: the St. Louis Cardinals.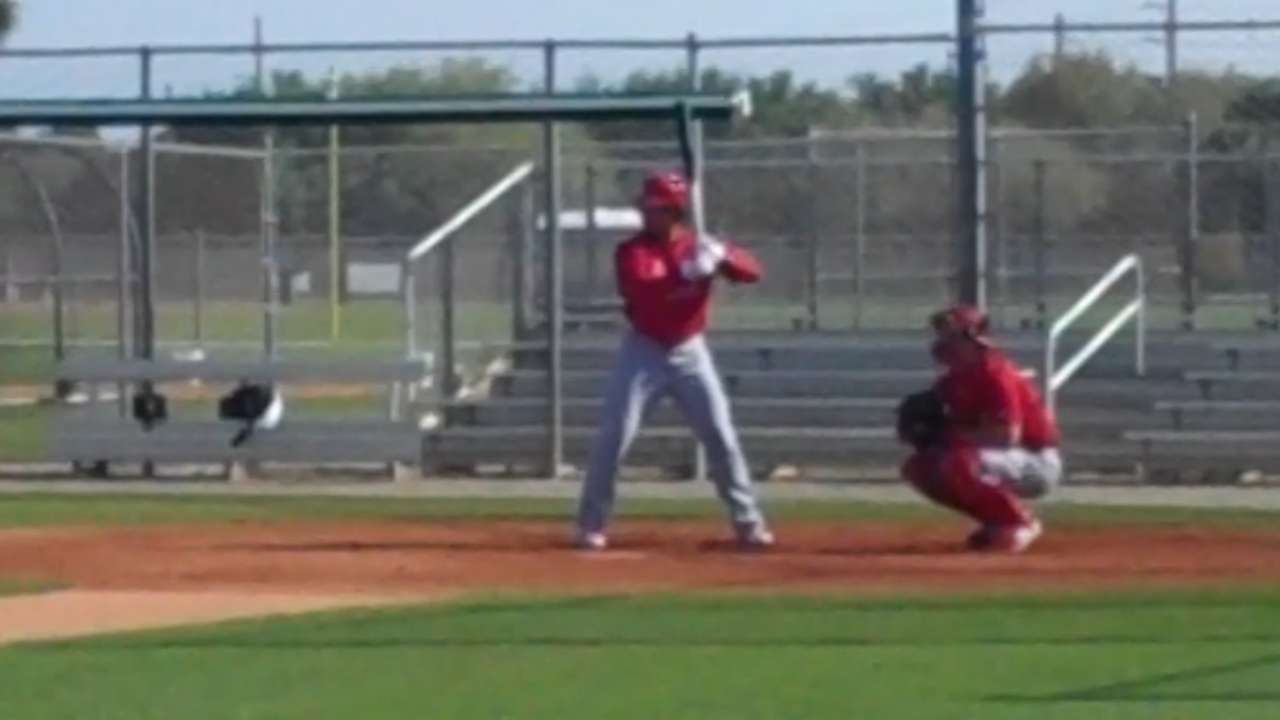 Without the benefit of drafting near the top of the first round for years, the Cardinals have been annual playoff participants for the past four seasons, making it at least to the National League Championship Series each time with typically the most homegrown roster of all the playoff teams.
Looking at what their farm system has produced in the past five years doesn't even include the greatest Cardinals homegrown talent of this generation, Albert Pujols. As much as his inclusion, along with veteran Yadier Molina, would make this a completely one-sided debate, the sheer volume of big league contributors, from All-Stars to role players, promoted from within has made the Cards of the past five years a model franchise.
Some of the homegrown talent has moved on to new teams, as the Cardinals have traded players such as Joe Kelly, Allen Craig and, most recently, Shelby Miller, to restock the big league roster. That trio not only contributed to playoff success, they were turned into talent that has, and likely will, continue St. Louis' run of fielding competitive clubs.
A big reason why the Cards were so willing to part with heroes like Freese and Craig was because of the confidence everyone in the front office has that the farm system will produce more talent. And other homegrown players, such as Lance Lynn, Matt Carpenter, Jon Jay, Kolten Wong and Trevor Rosenthal, have established themselves as big league regulars at worst, All-Star-caliber players at best.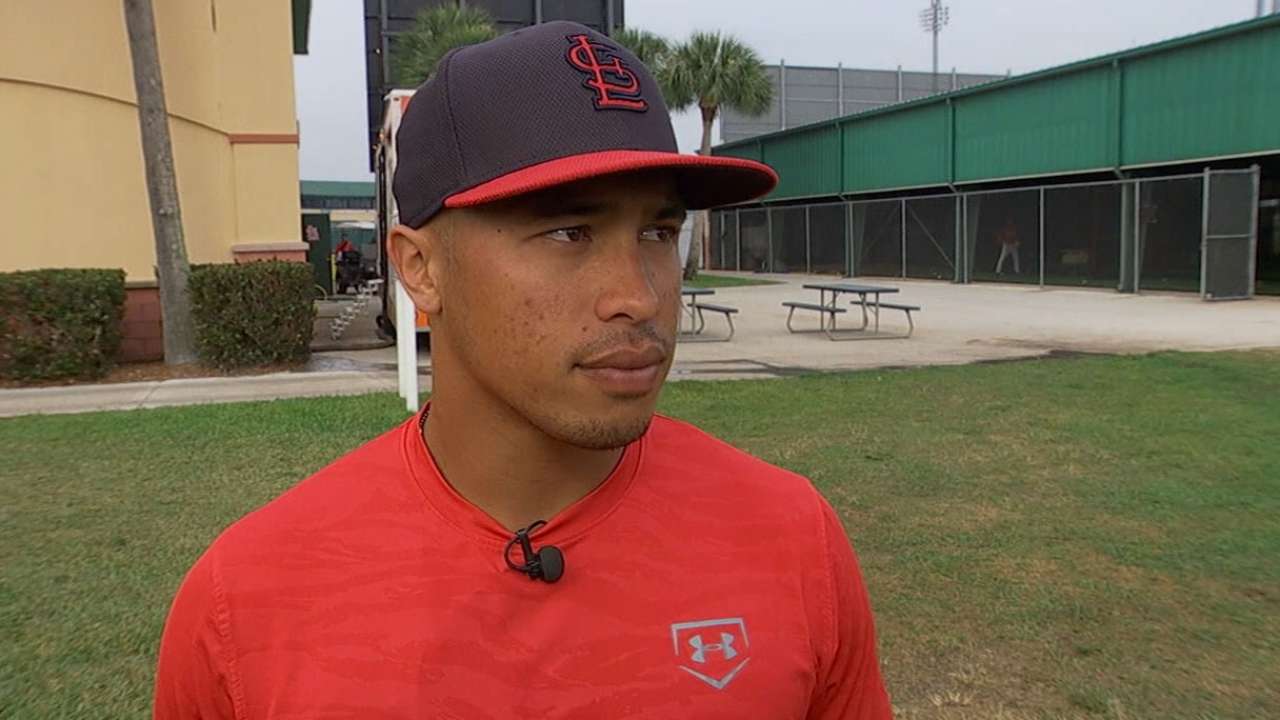 But wait, there's more. Matt Adams, Michael Wacha, Carlos Martinez … all homegrown. Seth Maness and Kevin Siegrist have played roles on the pitching staff, as has Pete Kozma in the infield. Marco Gonzales is just establishing himself now, trusted enough to pitch meaningful postseason innings last fall. Jaime Garcia is pitching his way back to importance post-injury. And there is general consensus that had it not been for his tragic death last year, Oscar Taveras might be preparing for a season in which he would have blossomed into one of the NL's brightest stars.
I apologize if that last bit felt too much like a list, but the sheer volume of players to come out of the Cards' system in the past half-decade has to be spelled out to truly appreciate. What makes it even more impressive, in my book, is where the talent has come from.
The Cardinals haven't drafted earlier than No. 19 in the past six years. Getting their first-round picks -- guys like Miller, Wacha and Wong -- to the big leagues is expected, but it isn't the no-brainer of, say, a few top-10 picks (I'm looking at you, Nats). Beyond that, a majority of the talent has come much later than that, from a supplemental first-round pick in Lynn to Jay in the second, Kelly in the third, Craig in the eighth, Maness in the 11th, Carpenter in the 13th, Rosenthal in the 21st, Garcia in the 22nd, Adams in the 23rd, Siegrist in the 41st ... you get the point. Mix in some international successes like Martinez and that's a full pipeline.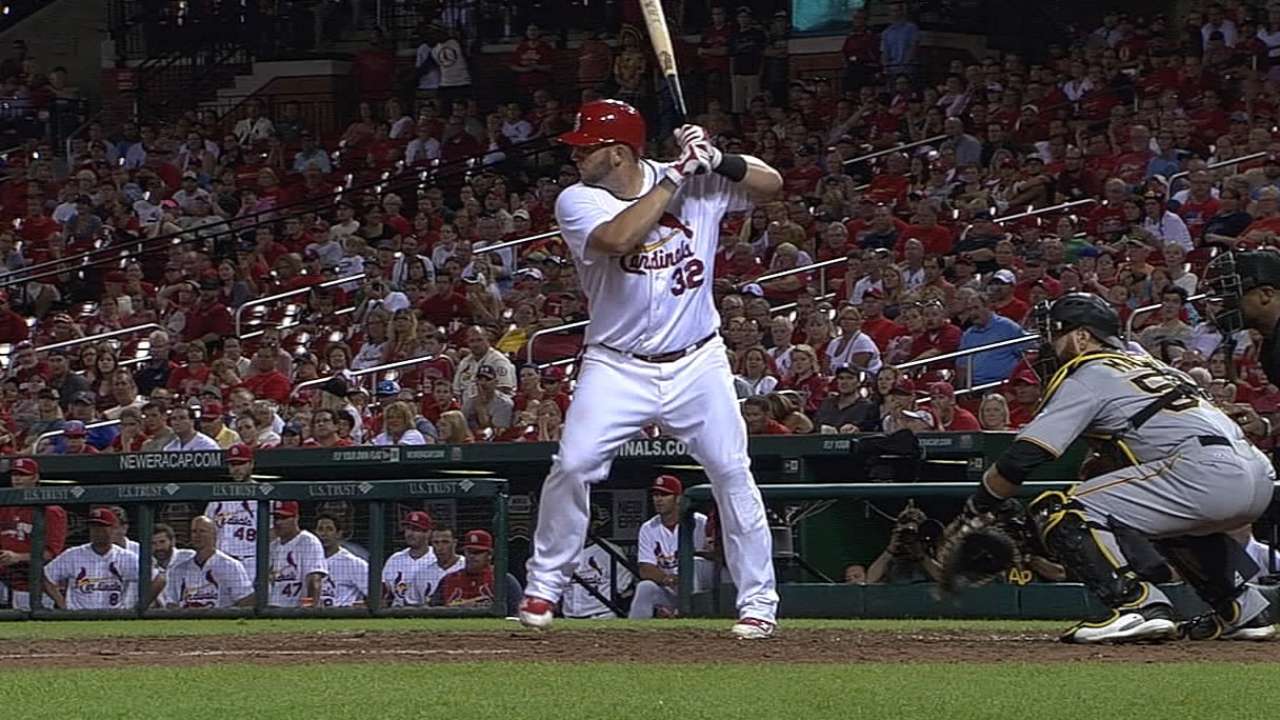 It's true that the Cardinals' system right now isn't quite as flush as it was a few years ago. But that's largely because of the huge success in getting players to the big leagues. It's also a reason why St. Louis traded for big leaguers to help fill holes as it waits for the system to rebuild.
And you know it will. There might be few certainties in baseball, but one is that St. Louis will always have a productive farm system. It's the Cardinals' way, and the only way for them to continue to be at or near the top of the NL Central. And it's why I'll claim the Cards right now for when we write this Pipeline Perspectives again in 2020.
Jonathan Mayo is a reporter for MLBPipeline.com and writes a blog, B3. Follow @JonathanMayoB3 on Twitter. This story was not subject to the approval of Major League Baseball or its clubs.