Inbox: How will catching situation shake out?
Beat reporter Brittany Ghiroli answers questions from fans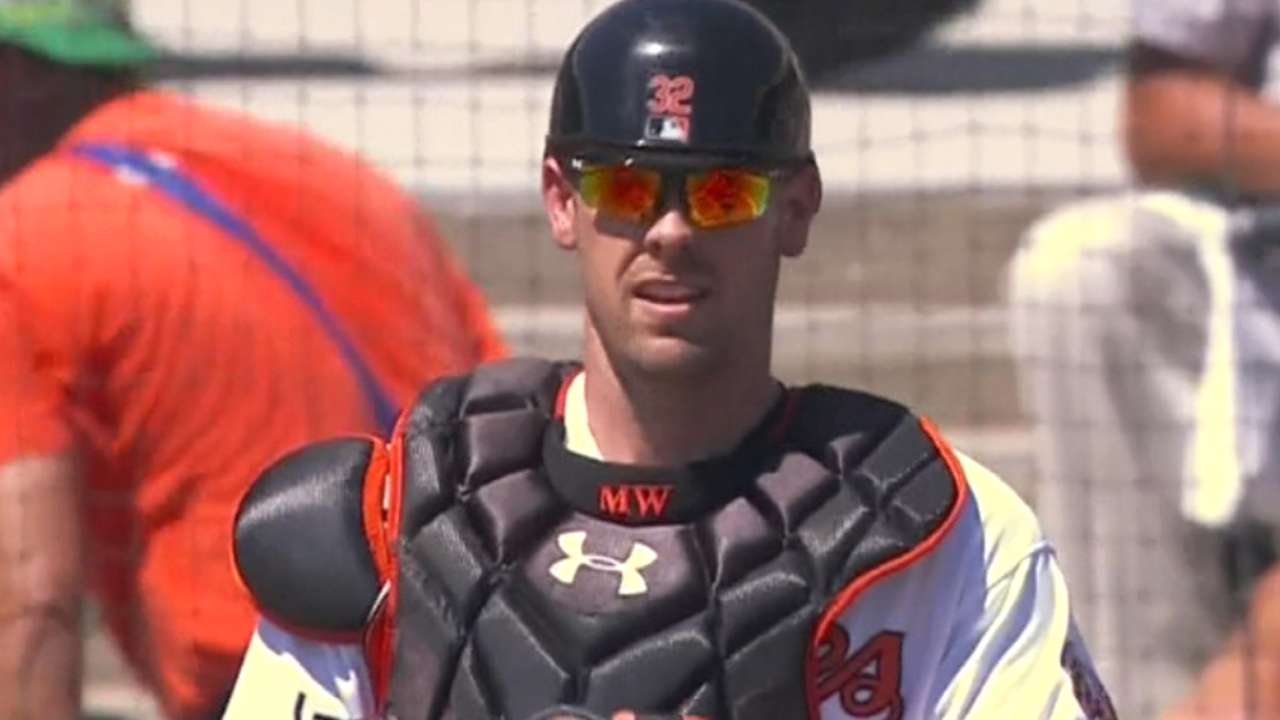 Without Matt Wieters, how do you see the Orioles' catching situation shaking out?
-- Bill F., Arlington, Va.
Manager Buck Showalter made it pretty clear it's safe to speculate that Caleb Joseph will be the primary starter, and defense will continue to be the deciding factor in who earns the backup job. The Orioles' best defensive catching prospect is Brian Ward, whom the club already sent out to Minor League camp. Internal options currently in camp are J.P. Arencibia, Steve Clevenger and Ryan Lavarnway, with Clevenger the only one on the 40-man roster. That's not necessarily an advantage, as the O's have been willing under executive vice president of baseball operations Dan Duquette and Showalter to make the roster moves necessary to field the best club. If camp ended today, Showalter said he could make a decision on the catching race. But he hasn't tipped his hand early.
How concerned should fans be about some of the early lineup struggles?
-- Mike R., Baltimore
I get questions similar to this every spring, and the answer is almost always the same: Don't be too concerned. There are many factors affecting run scoring in Spring Training -- ballpark sizes, Florida's weather conditions, consecutive day games -- that don't exist during the regular season. Add in the small sample size and the fact that pitchers are always ahead of hitters early on in camp, and offense can be lackluster. At this point, the Orioles -- like every other team in baseball -- are just hoping to stay healthy over the next two weeks. If I'm getting these questions in mid-May, there should certainly be more concern.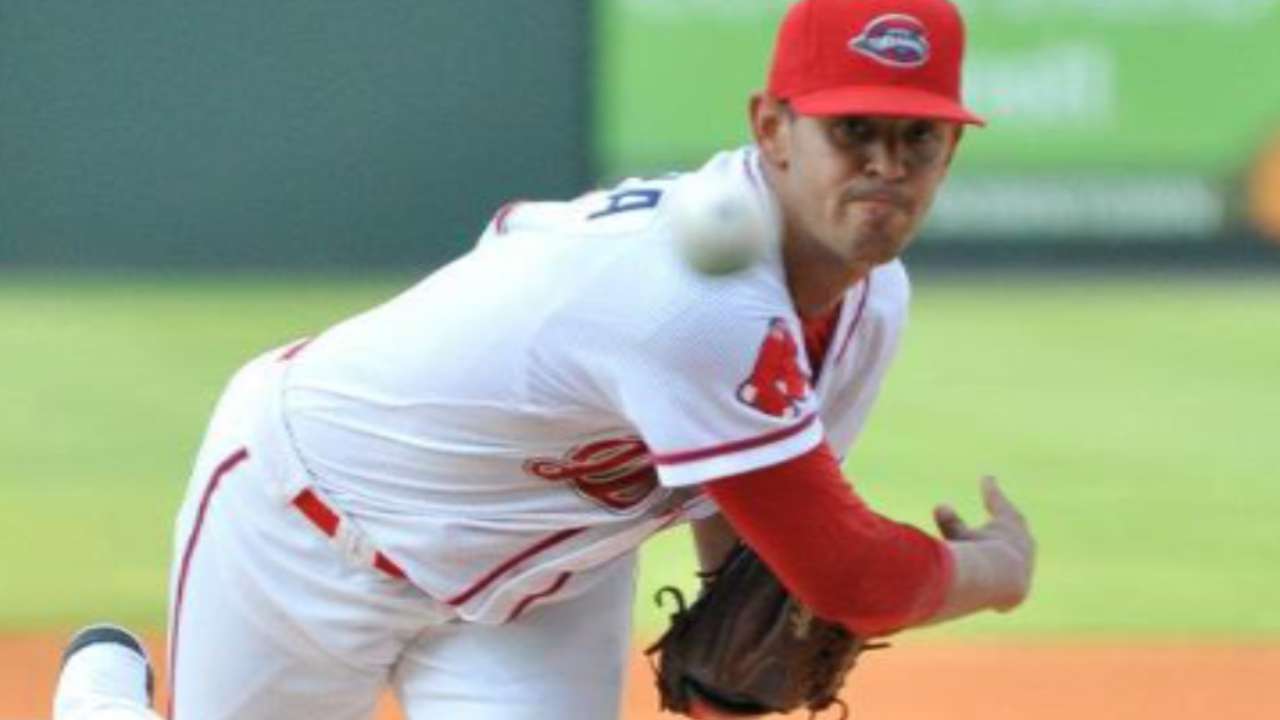 Will Jason Garcia make the team?
-- Don L., Sarasota, Fla.
The Rule 5 Draft pick definitely has the Orioles' attention. Garcia is young and throws hard, and the right-hander struck out the side in his last appearance, which was return from a minor hamstring issue. The big question is, do the O's have room for him? The team could find a way to operate with one fewer starter early on to keep an extra reliever, but it's still a leap, considering Garcia has never pitched above Class A. Because he's a Rule 5 Draft guy, if Garcia doesn't make the team, the Orioles will lose him, so the next two weeks are critical in terms of making a final evaluation. Baltimore has found a way to keep its recent Rule 5 Draft picks, and if Garcia puts together a solid end to the spring, it would be one of the most interesting -- and final -- decisions in camp.
Any Opening Day rotation thoughts?
-- Gary S., Washington, D.C.
It's way too early for Showalter to announce his plans, but Chris Tillman would be my guess as the first guy to go again this year. Wei-Yin Chen will pitch in that first series against the Rays, and Showalter cautioned the media that there could be an interesting setup during the first week or so based on matchups.
Brittany Ghiroli is a reporter for MLB.com. Read her blog, Britt's Bird Watch, and follow her on Facebook and Twitter @britt_ghiroli. This story was not subject to the approval of Major League Baseball or its clubs.