MLB.com Columnist
Lyle Spencer
Trading places: Players out to make splash with new clubs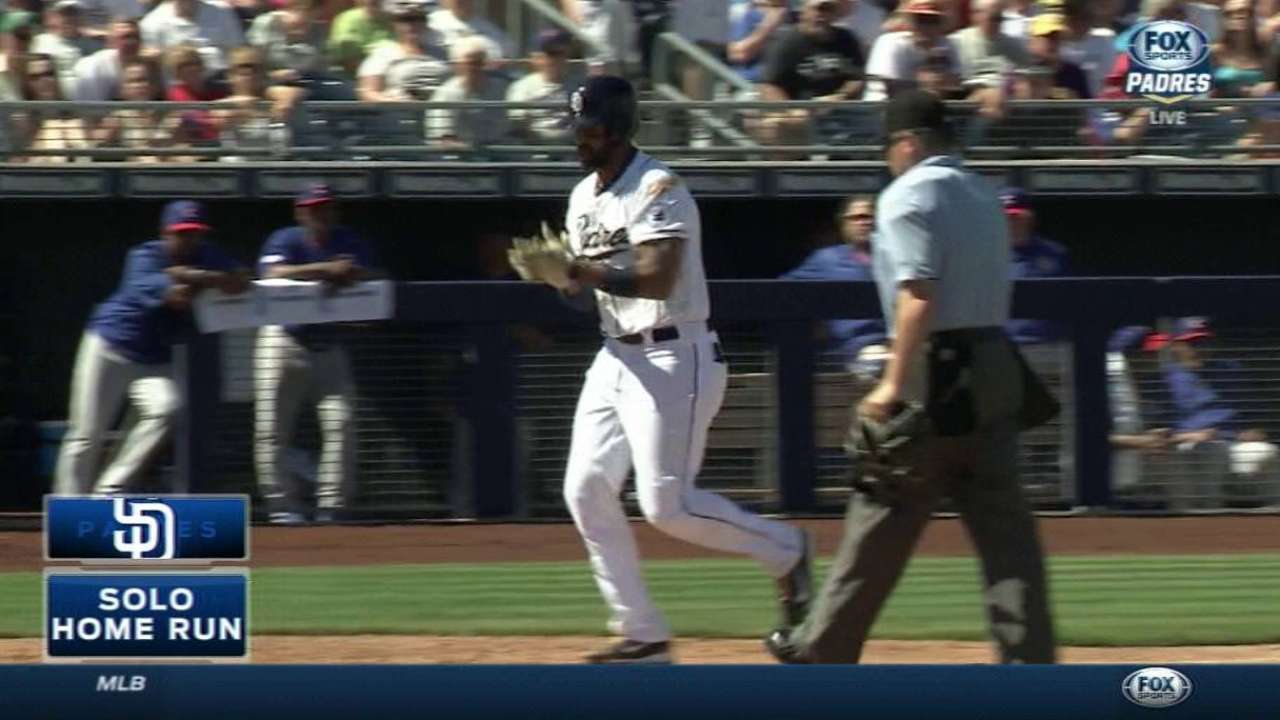 Big names in new places. This is one of the themes of 2015 in the afterglow of a winter of extraordinary change across the landscape. How the acquired talent adapts to their new home ballparks is one of the factors that will determine who soars and who doesn't this season. Here are some fascinating players to watch:
Matt Kemp, Padres
The immediate reaction to the blockbuster deal with the Dodgers was that Kemp would suffer at Petco Park, its dimensions inhaling his familiar drives to center and right-center. But Kemp has flourished in San Diego, with a .322/.372/.495 line in 234 at-bats, going deep seven times. A .300/30/100 season is within reach.
Hanley Ramirez, Red Sox
Ramirez returns to his original organization, and his ability to adapt to a new position in left and a new fan base will be essential. His Fenway Park history -- 23 at-bats, .217, no extra-base hits -- is limited. In the right mode, he is capable of producing enough offense to counter any defensive issues.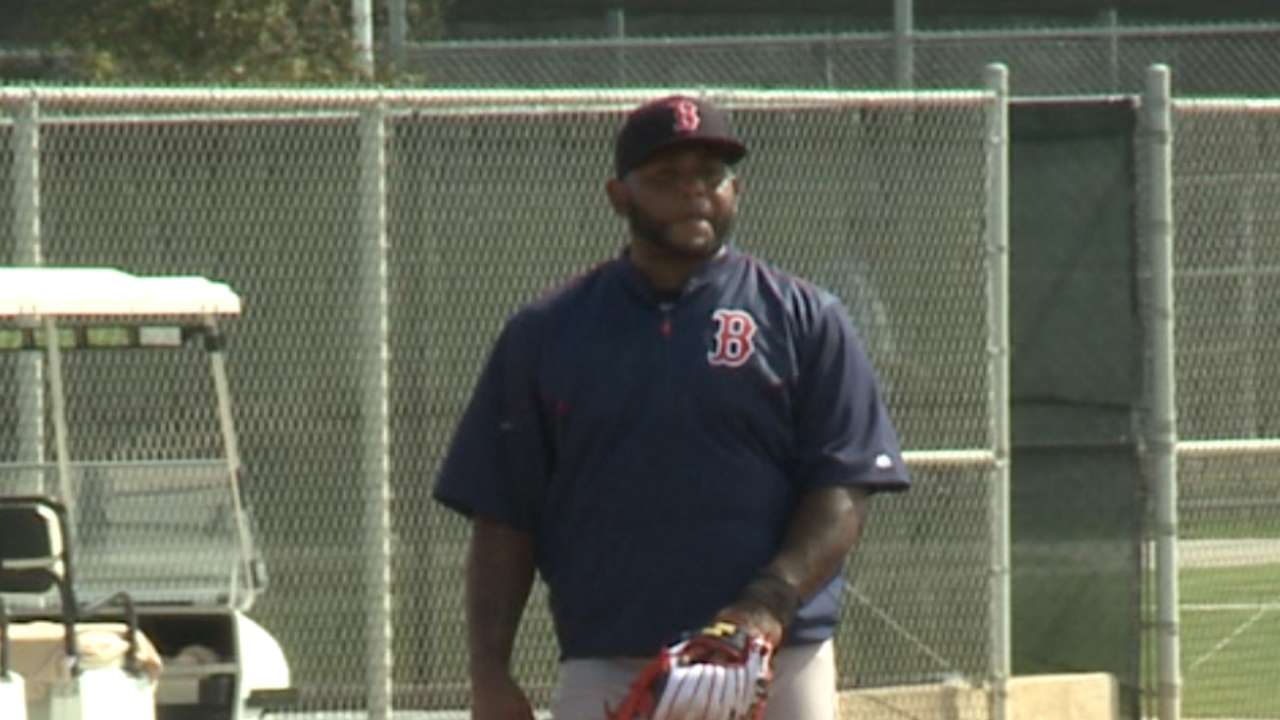 Pablo Sandoval, Red Sox
Sandoval walked away from a place where he was loved, a three-time World Series champion, for the great unknown of New England. He's a stranger to Fenway, but when he's in a groove the venue is incidental. If the Panda struggles offensively and is exposed to harsh criticism, he might miss San Francisco's love more than he imagined.
Justin Upton, Padres
Upton, the former Braves and D-backs slugger, has flourished in Petco Park with 10 homers in 46 games and a .291/.359/.541 line. An elite player with solid defensive skills, he figures to have a big season with free agency on the horizon.
Jason Heyward, Cardinals
It came at significant cost in young starter Shelby Miller, but the acquisition of Upton's former Braves teammate, Heyward, strengthens the Cards defensively and gives them another offensive weapon.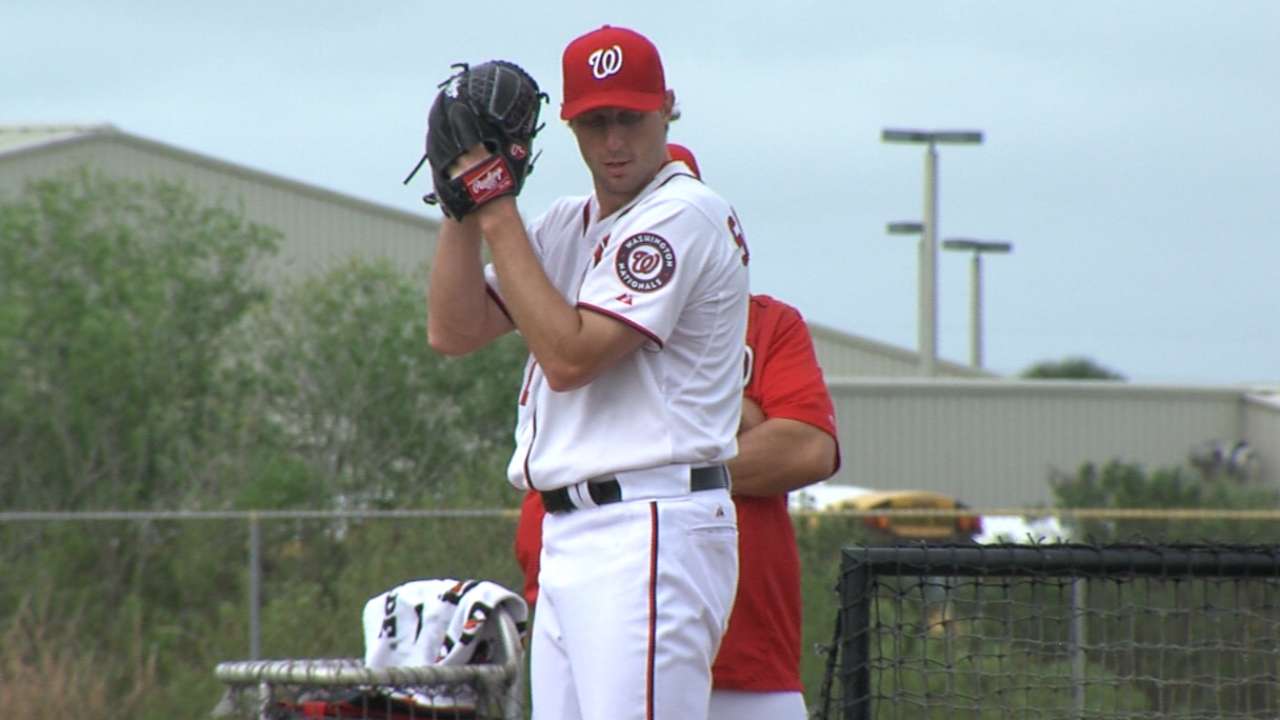 Max Scherzer, Nationals
In a familiar offseason theme of high-profile starters switching from the American League to the National League, Scherzer takes his dazzling repertoire to the NL East. The assumption is hitters will scuffle trying to read all that movement, and the ex-Tiger shines.
James Shields, Padres
Shields is leaving a neutral park in Kansas City for a pitcher's paradise. Another potential benefit in moving to the NL is that pinch-hitters could force a reduction in his innings, keeping him stronger for postseason play. Don't laugh. The rebuilt Padres are contenders.
Jon Lester, Cubs
Lester leaving Boston is as intriguing as Sandoval coming to Boston. Having spent his career entirely in the AL, Lester is 0-for-36 with the bat, striking out 22 times while walking once. He won his only career start in Wrigley Field, giving up three runs in 6 2/3 innings. His ability to keep the ball in the park bodes well for the Friendly Confines.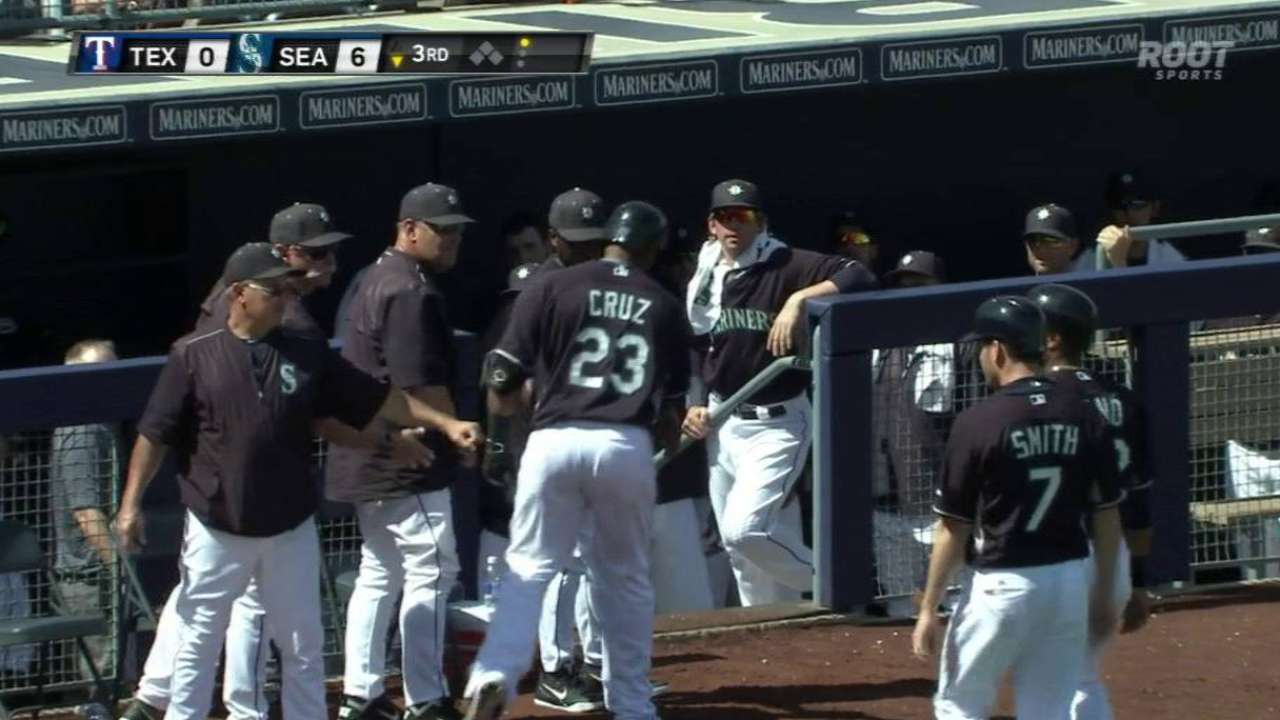 Nelson Cruz, Mariners
Most hitters don't care for Safeco Field, but Cruz, the reigning MLB home run king (40) for the Orioles, isn't most hitters. When he gets into a ball, it disappears. He's exactly what the Mariners needed to make the big move to postseason play -- where Cruz crushes.
Josh Donaldson, Blue Jays
Oakland's best player, Donaldson moves north of the border to the most favorable park in the AL for right-handed power hitters. Look for his home run total to rise into the mid-30s from 29 last season as he joins Jose Bautista and Edwin Encarnacion in a lethal lineup. Donaldson is a great defender at third and a leader.
Russell Martin, Blue Jays
While he also should benefit considerably in Toronto's hitter-friendly park, Martin's main asset is his ability to get the best out of a pitching staff. This makes him potentially as valuable as any player employed this season by a new club.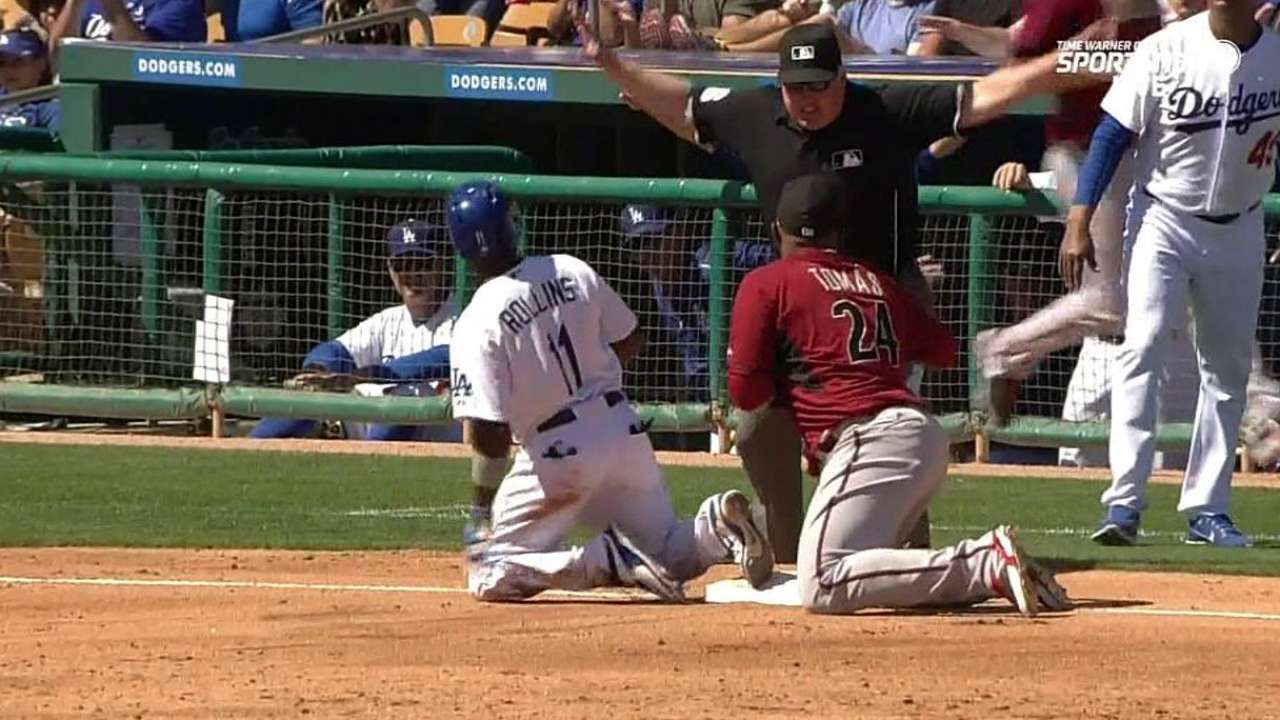 Jimmy Rollins, Dodgers
Energized by a move home to California with a team capable of winning it all, Rollins should be a fine fit as leader and catalyst. The discouraging news is that he hasn't hit much at Dodger Stadium: .230/.277/.345 in 48 games. The encouraging news is that he won't be facing Clayton Kershaw, Zack Greinke and Co.
Howie Kendrick, Dodgers
Rock-solid Kendrick makes all the plays and hits line drives all over the field. Moving to Dodger Stadium shouldn't impact this guy at all.
Dee Gordon, Marlins
The Dodgers' leadoff man and second baseman in 2014, the electric Gordon led the Majors with 64 steals and 12 triples. He should take flight in vast Marlins Park.
Brett Lawrie, Athletics
Imported from Toronto in the Donaldson swap, Lawrie needs to tone it down some to avoid injuries. He is an asset defensively and pounds right-handers but has struggled against lefties.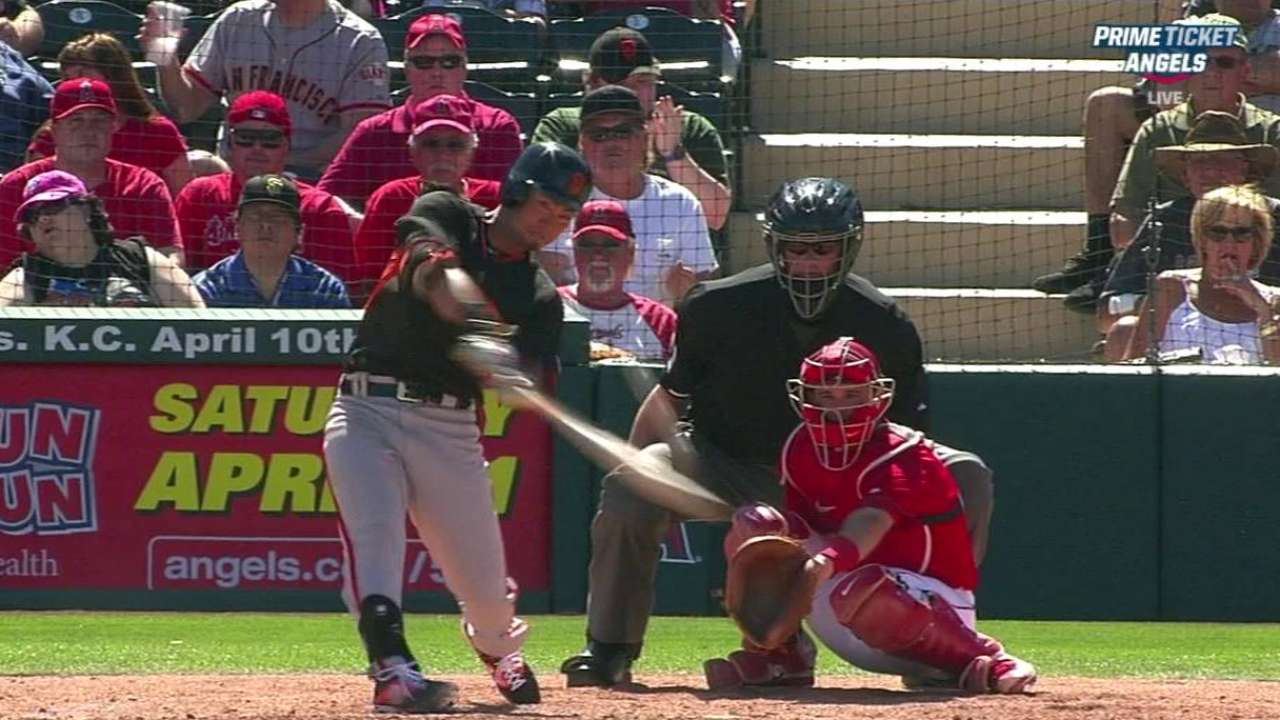 Nori Aoki, Giants
Aoki is a versatile top-of-the-order option and solid outfield glove. His .863 OPS versus lefties was fourth in the Majors by a lefty hitter in 2014.
Adam LaRoche, White Sox
The league is new to LaRoche, but the man can hit -- and U.S. Cellular Field is twice as inviting to left-handed power hitters than Nationals Park. His career high of 33 homers in 2012 should be reachable.
Alex Rios, Royals
Coming off a bad season in Texas, Rios, at 34, is just two years removed from 42 steals and three years removed from 25 homers. Look for a comeback Rios season with a lively club poised to win again.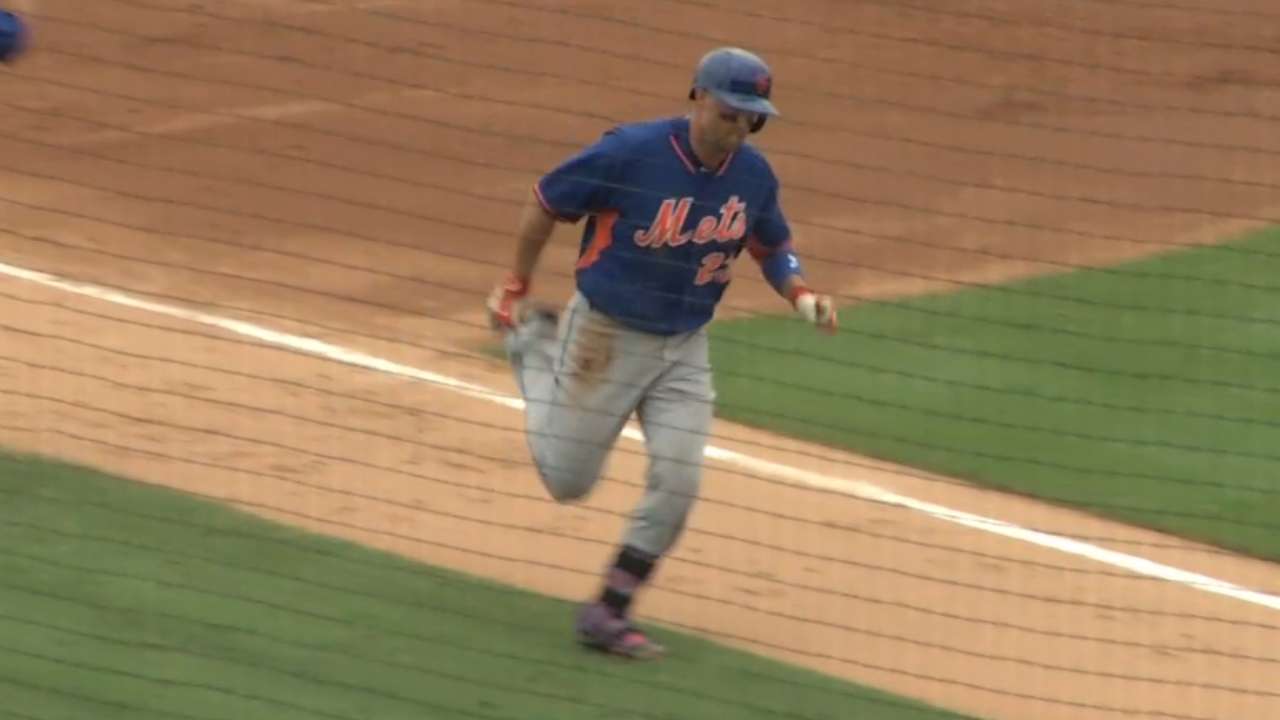 Michael Cuddyer, Mets
Cuddyer gives you offense and defense, enriching any team with his character. Smart players in his class adjust to new environments.
Torii Hunter, Twins
The game's best leader, Hunter can still play. He comes home to guide the kids, bringing ex-Angels teammate Ervin Santana with him. Great story.
Lyle Spencer is a national reporter and columnist for MLB.com. Follow him on Twitter @LyleMSpencer. This story was not subject to the approval of Major League Baseball or its clubs.