Quintana says he's Game 2 starter for White Sox
Official decision not public; Johnson apologizes for miscues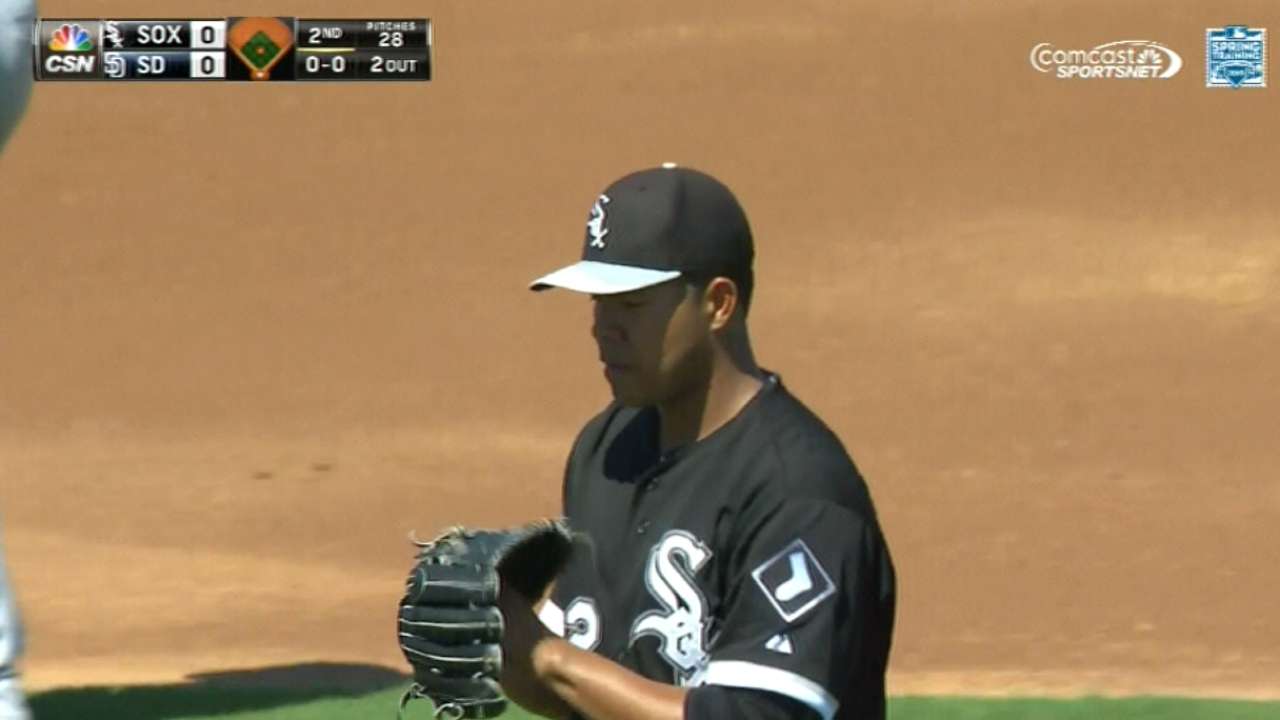 PEORIA, Ariz. -- Here's a little assistance in solving the White Sox Opening Day starter equation.
Jeff Samardzija or Jose Quintana will get the nod on April 6 in Kansas City, and following his 4 1/3-inning effort on Monday in a 10-4 loss to the Padres, Quintana said that he was told he'll be starting Game 2 of the regular season against the Royals. That statement would mean Samardzija makes his third straight Opening Day start and joins Jaime Navarro as Opening Day starter one season with the Cubs and the next with the White Sox.
"That second day is my day. Second start right now," Quintana said. "You know I want to be ready for this start and I like this spring for me. I feel really good."
But here's an important point to remember: The decision belongs to White Sox manager Robin Ventura as to who makes the Game 1 start in place of the injured Chris Sale. To date, Ventura, who did not talk to reporters postgame, has not made anything official.
Quintana allowed four runs on eight hits and admitted to feeling a little "weird" with his delivery at times. But after throwing 80 pitches, he feels close to being ready.
"Just his attitude and the way he goes about things is good as anybody that I have ever been around in the game," said Ventura of Quintana. "That's part of his maturity."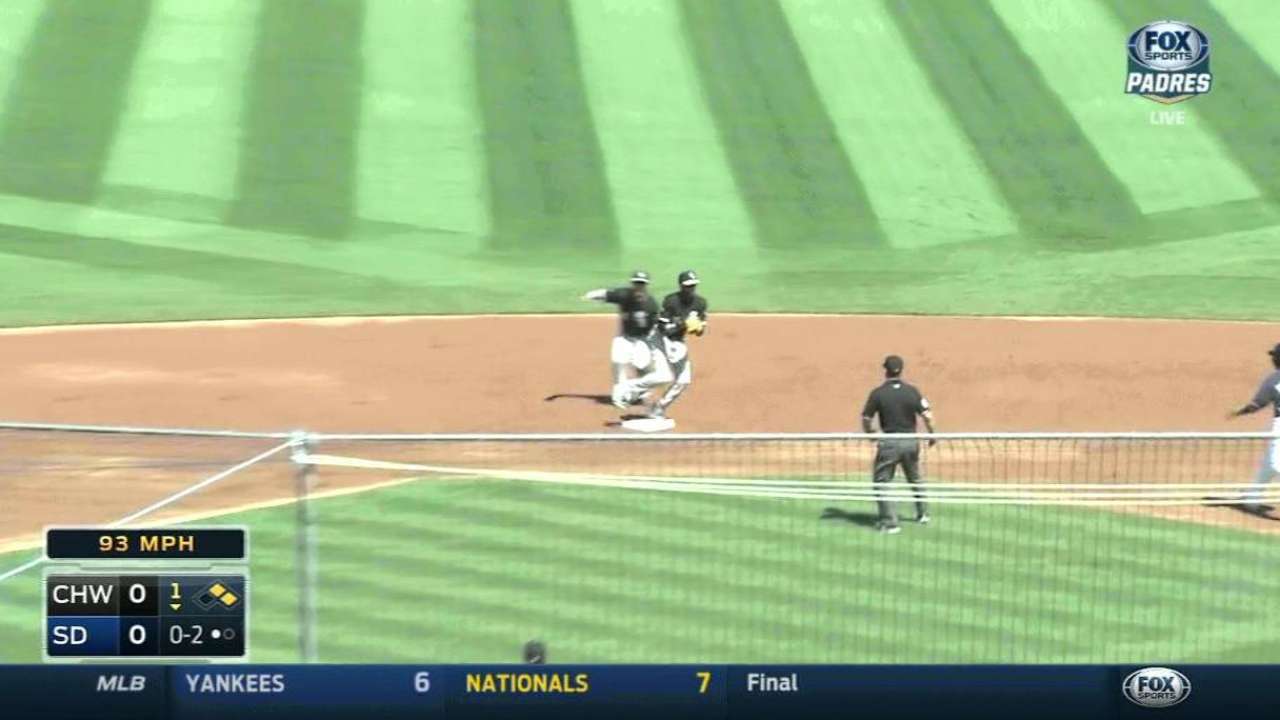 • The pitching line for Samardzija against the Brewers on Sunday showed five earned runs over 4 1/3 innings. According to Micah Johnson, who played second base behind Samardzija, those runs should be counted against him.
Johnson was charged with one error, but felt as if there were three plays he made that cost Samardzija. A bad-hop, one-out Scooter Gennett single over his glove in the fifth was followed by home runs from Jonathan Lucroy and Ryan Braun.
"It cost Samardzija that inning. One out, one on vs. nobody on, two outs. I like Samardzija's chances there," said Johnson on Monday of his miscue. "Those are plays I've got to make.
"I told Samardzija, too. That's on me 100 percent. You learn from that sort of day."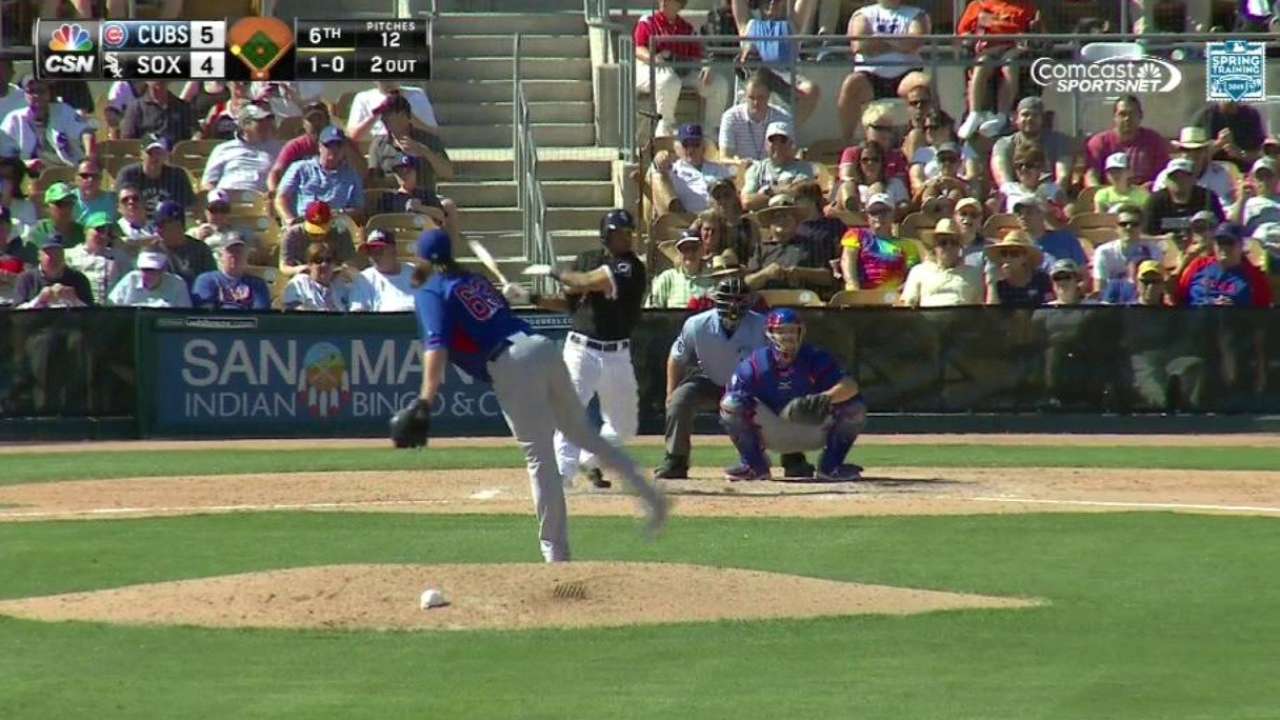 One brief defensive hiccup certainly won't erase the great Cactus League effort to date from Johnson. He appears to be the frontrunner to capture the second-base job, although Ventura said Monday that battle involving Carlos Sanchez will go until the last days of camp. But Johnson readily admits the problems in the field bother him more than a hitless effort, which is more of an individual situation than having a team effect.
"That hard [grounder], I just have to get in front of it," said Johnson, breaking down his miscues that included a fourth-inning fielding error. "I made the instinctual decision to try to get a short hop. It was the wrong decision. I just have to body up like a catcher.
"On the rundown [in the second], I let my arm angle drop and didn't get on top of the ball. Didn't make a firm throw, like I should and I'm capable of. I didn't get my footwork good on that."
• The White Sox acquired infielder Neftali Soto from the Cincinnati Reds in return for cash considerations. Soto, who hit 31 homers in 2011 as part of the Reds system, will report to Triple-A Charlotte.
Scott Merkin is a reporter for MLB.com. Read his blog, Merk's Works, and follow him on Twitter @scottmerkin. This story was not subject to the approval of Major League Baseball or its clubs.