Thornburg still unsure of role with Brewers after strong start
Versatile arm pitched as starter, long reliever, setup man for Milwaukee in 2014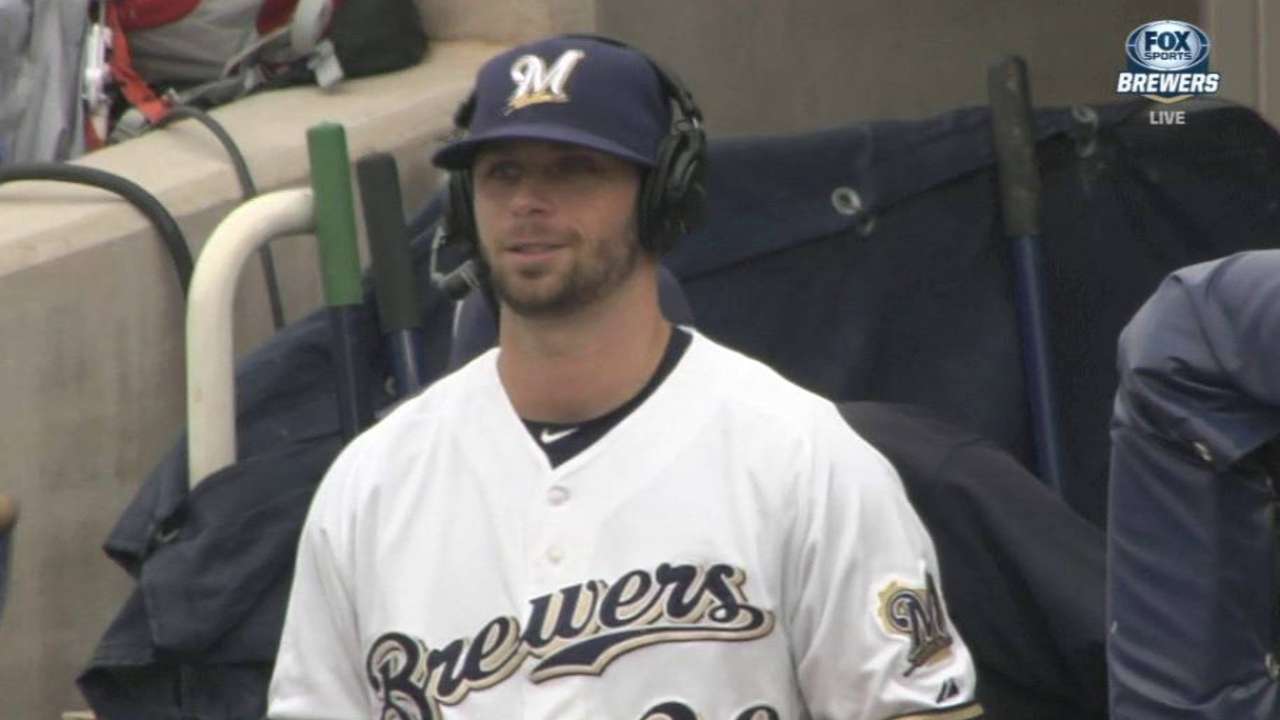 SCOTTSDALE, Ariz. -- Tyler Thornburg's role is always changing and evolving. In one sense, his role is being the guy without a role.
"I've dealt with it my first three years in the big leagues and this will be my fourth doing that -- just never really knowing what I'm going to be doing," Thornburg said. "But hopefully whatever spot I'm in I'm going to be successful."
The right-hander came up as a starter, began last season as a long reliever and quickly became a setup man.
As the 2015 season approaches, Thornburg will likely head to the bullpen, but once again he's unsure of the plan.
Thornburg has been stretched out a bit so far and expects to pitch one more long outing and then back off a bit and perhaps finish the spring with a couple of one- or two-inning outings.
After that, Thornburg will wait and see how everything shakes out.
"It really depends on the health of everyone, the productivity of everyone," Thornburg said. "The way we thought things were going to go last year as far as [Jim] Henderson and K-Rod [Francisco Rodriguez], me being a long guy, a lot of things got switched around really early and you could always see that happening at the beginning of the year every year. If [Brewers manager Ron Roenicke] tells me one role it could very easily be something different the next week."
For now, there's not much Thornburg can do except go out and pitch.
On Monday, he did that and he did it well.
"Extremely happy with the outing as far as getting my pitch count up, throwing four innings at this point," Thornburg said.
Thornburg struck out four and allowed just two hits in four innings against the Rockies. The 26-year old did allow one run -- a Nolan Arenado home run in the second inning -- but bounced back from that and retired the final nine batters he faced.
"Good curveballs again, real good changeup," Roenicke said. "Got in a little bit of trouble, but still threw the ball well."
William Boor is a reporter for MLB.com. Follow him on Twitter at @wboor. This story was not subject to the approval of Major League Baseball or its clubs.