Out of options, Ramirez's time with Mariners may soon end
Club has six healthy starters ahead of righty, along with crowded bullpen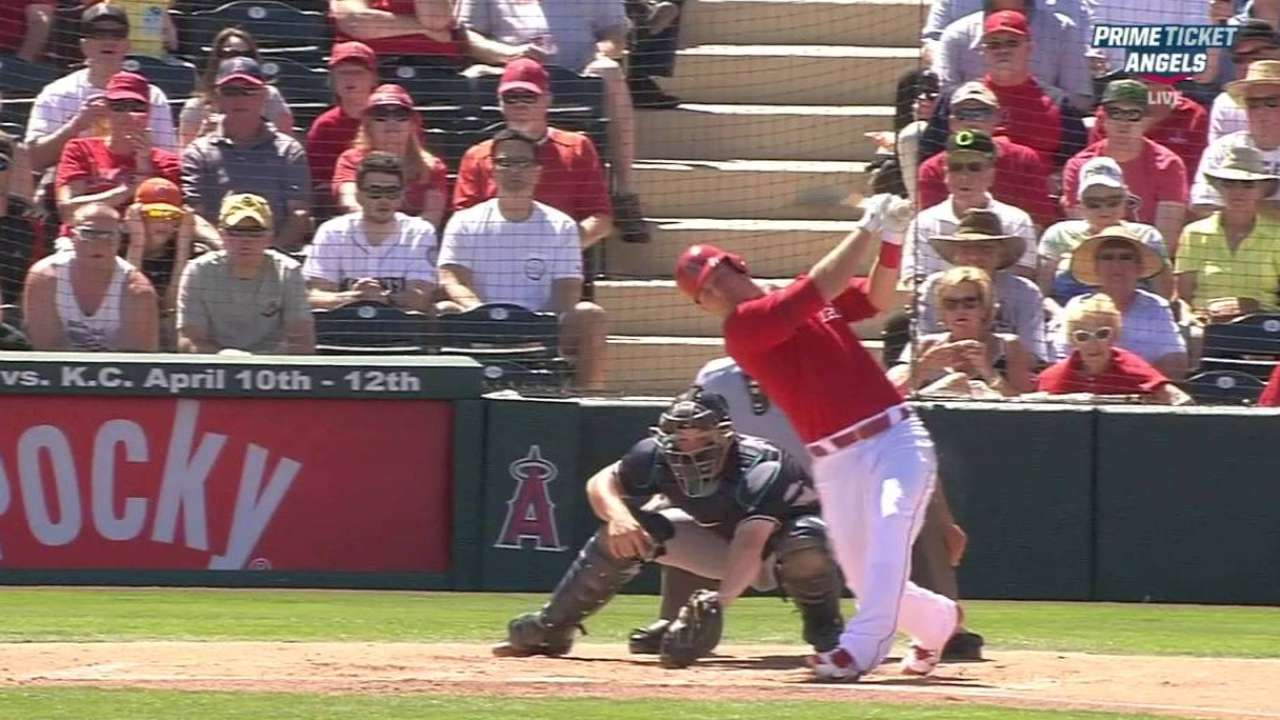 TEMPE, Ariz. -- Erasmo Ramirez is out of Minor League options with the Mariners, and the right-hander from Nicaragua may be running out of time as well after lasting just 1 2/3 innings in Monday's 5-0 loss to the Angels in Cactus League play.
The 24-year-old right-hander had pitched well this spring, allowing just two runs in his previous nine innings, but Ramirez's fourth start grew rocky in the second inning when he gave up four hits and four runs (two earned) while getting just two outs following a leadoff error on shortstop Willie Bloomquist.
"We made the error behind him and he didn't seem to get it back together," said Mariners skipper Lloyd McClendon. "His pitch count got up and we had to get him out of there."
The Mariners will soon be facing decision time. Ramirez remains a long shot at making the 25-man roster, since Seattle has six healthy starters ahead of him and a crowded bullpen situation as well.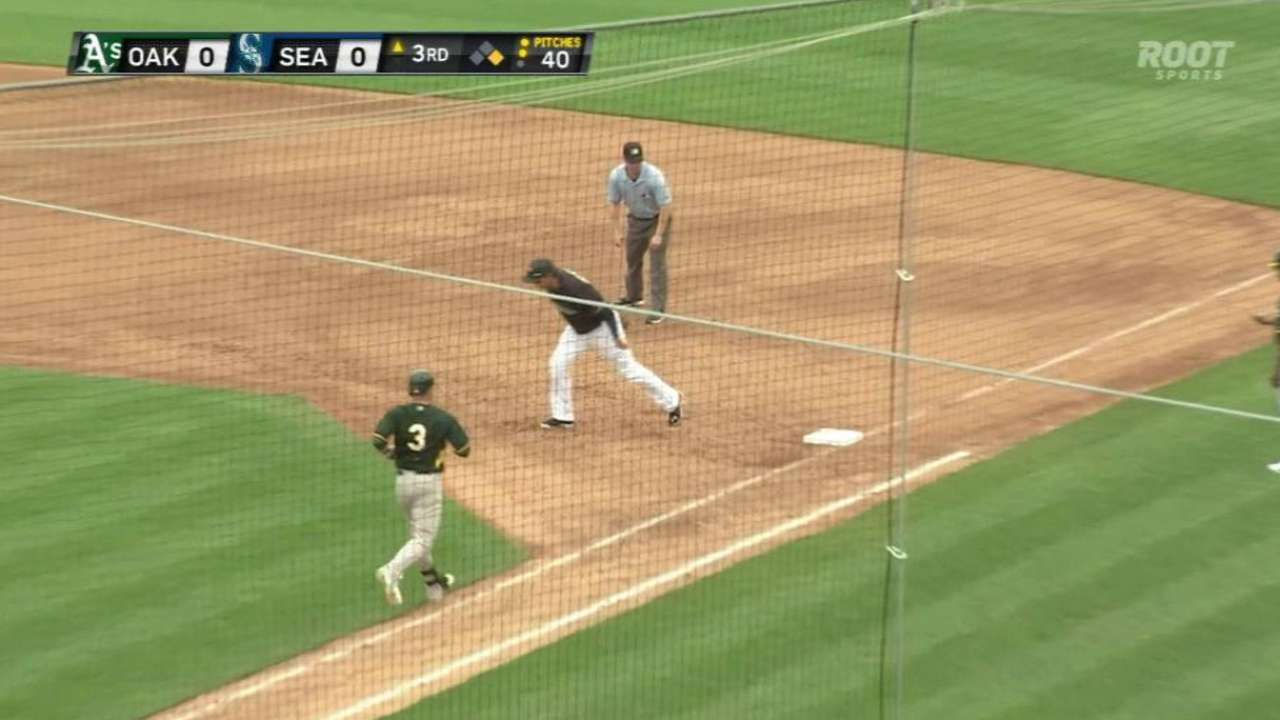 Since he's out of options, Ramirez would need to pass through waivers should Seattle attempt to send him to Triple-A. And with the state of pitching around baseball, chances are high that another team would claim him.
General manager Jack Zduriencik certainly will pursue trade options. Such deals are hampered by other clubs' knowledge that Ramirez likely will be available on the waiver wire, though if more than one team is intrigued that raises possibilities of some sort of minor swap.
So Ramirez was aware of the ramifications of Monday's clunker.
"It's kind of bad because you're fighting for one spot and what you don't want is games like this," said Ramirez, whose spring ERA bumped up to 3.38. "But you prefer to have a game like this in Spring Training instead of the season. I just need to learn about how my body feels right now about my new mechanics and everything because I've been working at that."
Ramirez was a strike thrower in his initial time with Seattle when he emerged as a well-regarded prospect, but struggled with his command last year before having an outstanding Venezuelan Winter League season. He zipped through Kole Calhoun, Mike Trout and Albert Pujols in the first inning Monday, then gave up a pair of doubles and two singles following Bloomquist's error.
Ramirez said his pitches started getting up in the second frame, particularly his curveball. After being removed from the game, he went to the bullpen and threw another 30 pitches to work on that and raise his pitch count after his brief outing.
Now the question is what comes next. Hisashi Iwakuma threw in a Minor League game Monday to avoid facing the division-rival Angels, but will be in line to make his next start Saturday against the Giants in Peoria, Ariz., as the Mariners look to focus in on their final rotation plans for the season.
Greg Johns is a reporter for MLB.com. Follow him on Twitter @GregJohnsMLB as well as his Mariners Musings blog. This story was not subject to the approval of Major League Baseball or its clubs.