With 'tons of confidence,' Belt ready to soar
Strong postseason has Giants first baseman anticipating big season
SCOTTSDALE, Ariz. -- Giants first baseman Brandon Belt is standing at the intersection of youth and experience, which is an enviable spot for any athlete.
Belt, who turns 27 on April 20, still has the capacity to improve -- and, as his performance has hinted, enough skill to accomplish this. Having played nearly four Major League seasons at a relatively early age, he can draw upon the savvy he has gained to help him sustain his ascent.
"Having that background helps you take that next step forward," Belt said Monday before the Giants' 8-3 exhibition victory over Kansas City. "You have that knowledge that makes you feel like you're that much better. That's where I'm at right now."
This optimism propels Belt toward the 2015 campaign. He hit .295 in last year's postseason while contributing eight RBIs and six runs. This followed a frustrating regular season in which he hit .243, hampered by a broken left thumb and a concussion.
"I have tons of confidence right now," Belt said. "I'm just looking to take that into the year."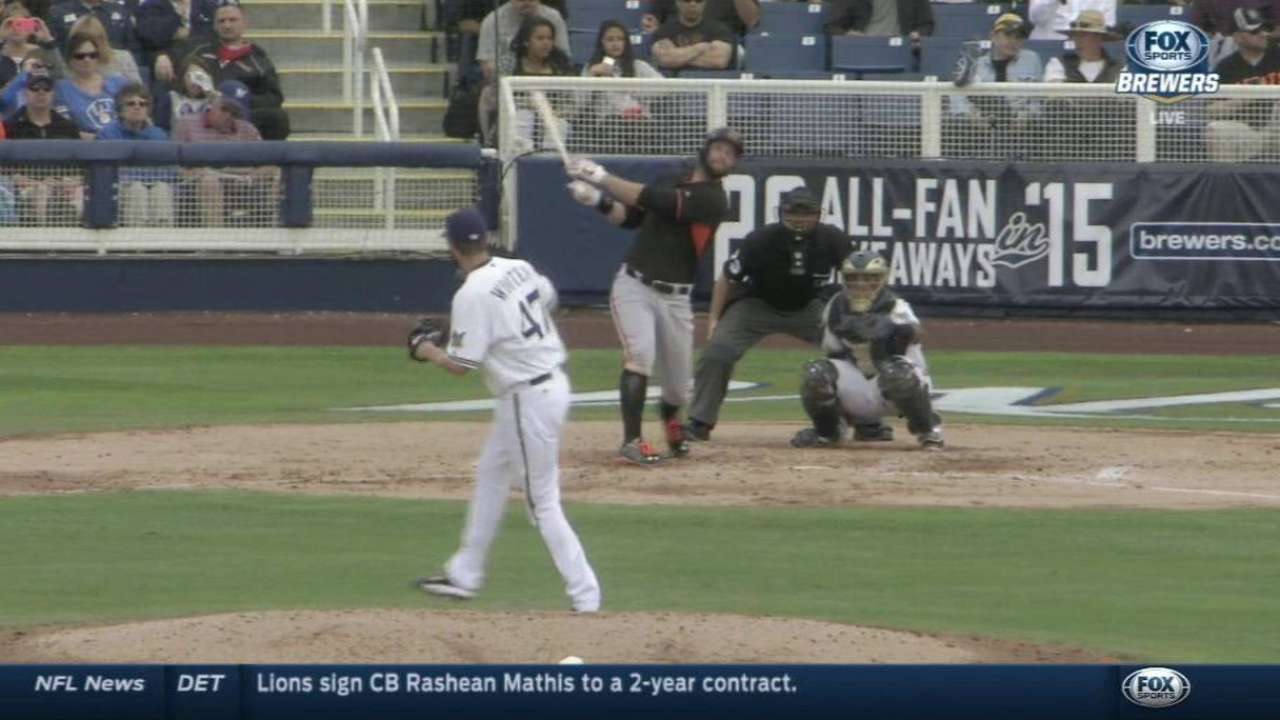 Belt's buoyed by his ability to overcome last season's health setbacks, which were instances of horrible luck. He had nine home runs, apparently bound for a big year, when Dodgers left-hander Paul Maholm hit him on the hand with a fastball May 9, and he was taking throws at first base in batting practice when Marco Scutaro's wayward toss struck him in the face. Those mishaps not only forced Belt to miss 96 games, but the concussion briefly cast doubt on his postseason availability.
Belt established his October presence immediately. His pair of RBI singles followed Brandon Crawford's grand slam in the Wild Card Game at Pittsburgh and helped cement San Francisco's victory. His 18th-inning home run won Game 2 of the Division Series at Washington and put the Giants in control.
"To be able to come back and do that after missing so many games with the concussion -- man, if I can do that, I can do just about anything, it seems like," Belt said.
The Giants hope that Belt can duplicate or exceed his 2013 output, which featured a .289 batting average, 17 homers and 67 RBIs. That included a .346 average and 28 RBIs in the season's final two months, when Belt adjusted his stance and swing.
"He's maturing," hitting coach Hensley Meulens said. "He's putting the system to work. He's staying on his legs, staying behind the ball, not letting his hips fly forward and rotating through his swing, which is all the things we've tried to tell him the last three, four years. You can tell that he's putting a lot of effort into correcting everything. It's still there a little bit, but you can see a more determined and more consistent approach at the plate."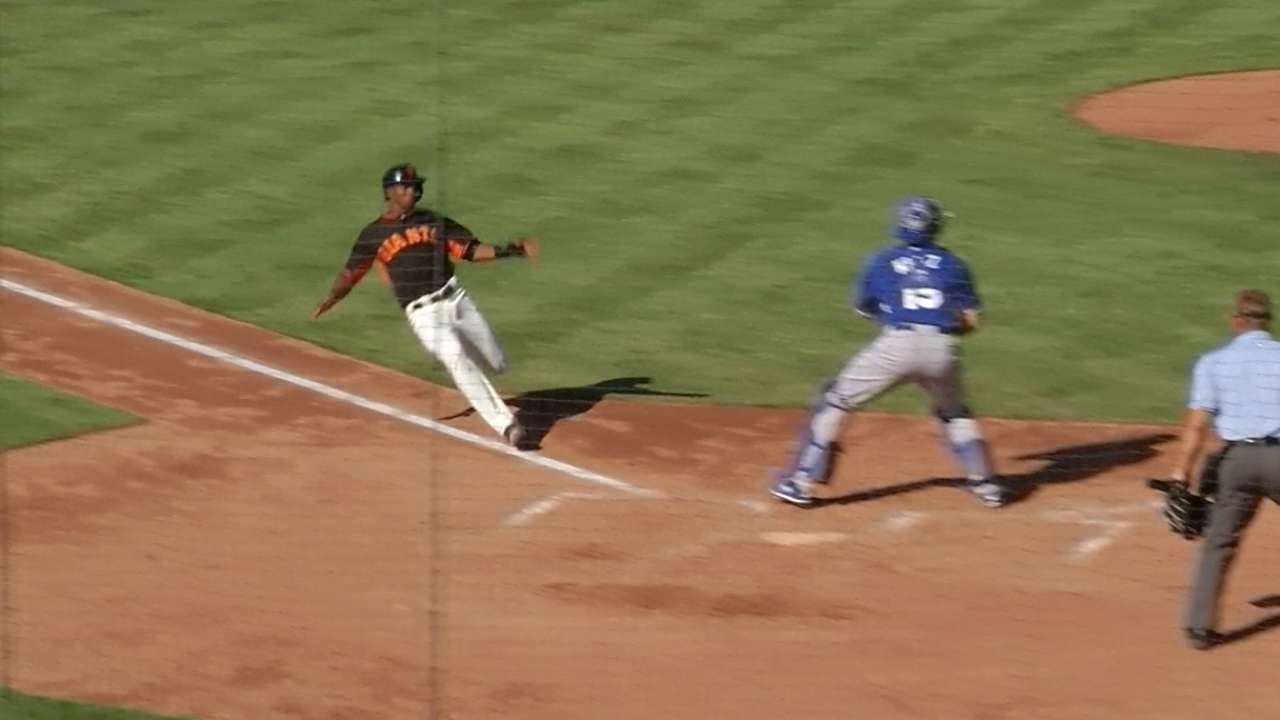 A productive Belt would solidify the middle of the Giants' batting order, combined with Buster Posey, Casey McGehee and a healthy Hunter Pence. Belt's output in 14 Cactus League games -- including a .325 batting average, a .675 slugging percentage, a .460 on-base percentage and eight RBIs -- has been promising.
"I definitely want to get better," he said. "I know I can get better. I've seen what I can do. I think 2013 was a good start for me, and I can just build on that and be even better than that. I have pretty high expectations for myself this year and I'm going to do whatever it takes to get it done."
Chris Haft is a reporter for MLB.com. Read his blog, Haft-Baked Ideas, and follow him on Twitter at @sfgiantsbeat. This story was not subject to the approval of Major League Baseball or its clubs.