Minor's lingering injury opens door in rotation
Left-hander still dealing with shoulder discomfort; Foltynewicz to start Tuesday
LAKE BUENA VISTA, Fla. -- As the Braves spend the next week determining how to fill the final two spots of their rotation, they are hoping that Mike Minor eventually proves healthy enough to become a permanent part of this quartet.
But accounting for the lingering left shoulder discomfort that Minor felt all of last season and again after just two weeks of this year's Spring Training, the Braves know that it would not be wise to make any assumptions regarding his availability.
Thus as Wandy Rodriguez, Eric Stults and Mike Foltynewicz spend the next week battling for the two available rotation spots, the Braves have to account for the possibility that Minor might not be activated from the disabled list as early as he was last year, when he made his first start on May 2.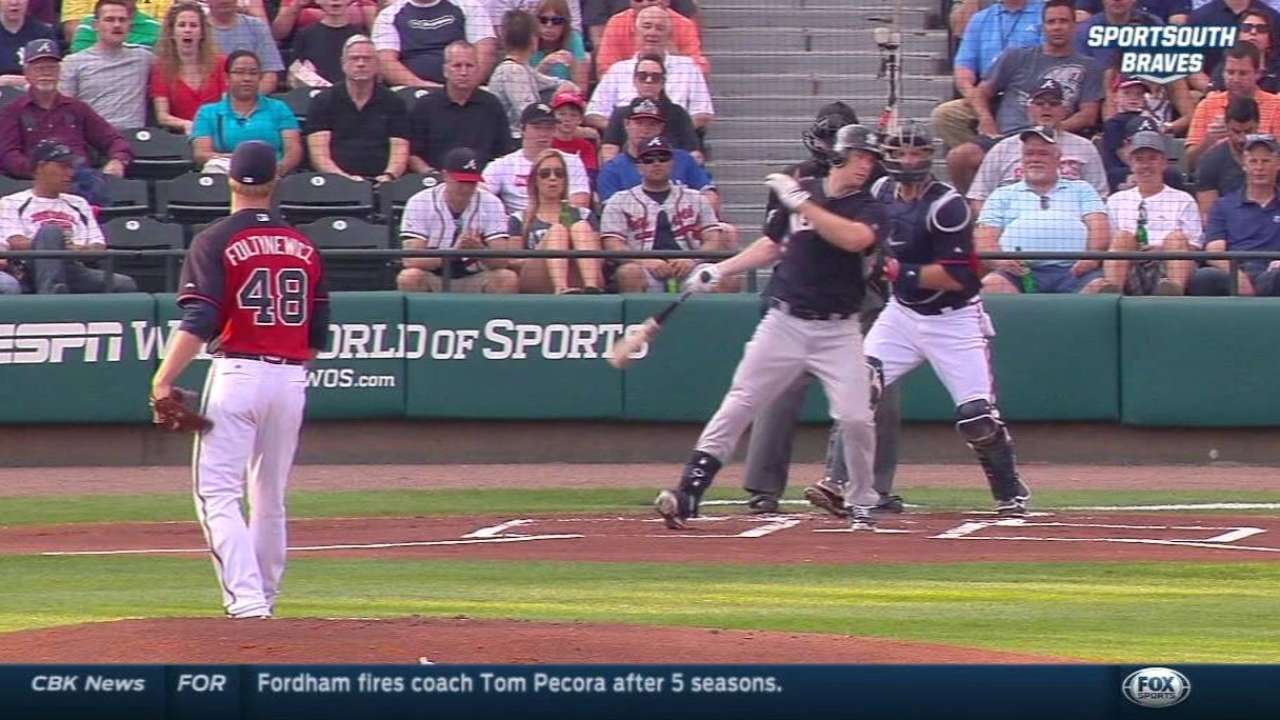 This seems to provide an even greater advantage to Rodriguez, who has certainly proven his potential value as he has not allowed a run in his past 12 Grapefruit League innings. Braves manager Fredi Gonzalez indicated that the veteran lefty has already essentially gained a rotation spot. But other members of the organization have said a definite decision has not been made.
Because Rodriguez has totaled 18 starts the past two seasons and reportedly failed a physical the Phillies performed in December, there has been some thought that the Braves should trade him before being forced to pay him a $2 million salary once he is placed on their active roster.
But with the fact that Minor provides equal uncertainty from a health perspective, the Braves might opt to gamble that Rodriguez can indeed stay healthy throughout the season. They will have to make this decision soon as the 36-year-old southpaw can opt out of his Minor League contract if he is not guaranteed a spot on the Opening Day roster by April 1.
Stults, who has an April 3 opt-out date, has provided an indication that he can be the steady back-of-the-rotation starter the Braves envisioned when they signed him to a Minor League deal. But his candidacy could be influenced by the effectiveness Foltynewicz displays in his next two spring starts. Foltynewicz displayed his youth as he struggled with his command and offspeed pitches during his first two starts. But the hard-throwing right-hander, who ranks as Atlanta's top pitching prospect according to MLB.com, provided some encouragement with the strong showing he had against the Yankees last week.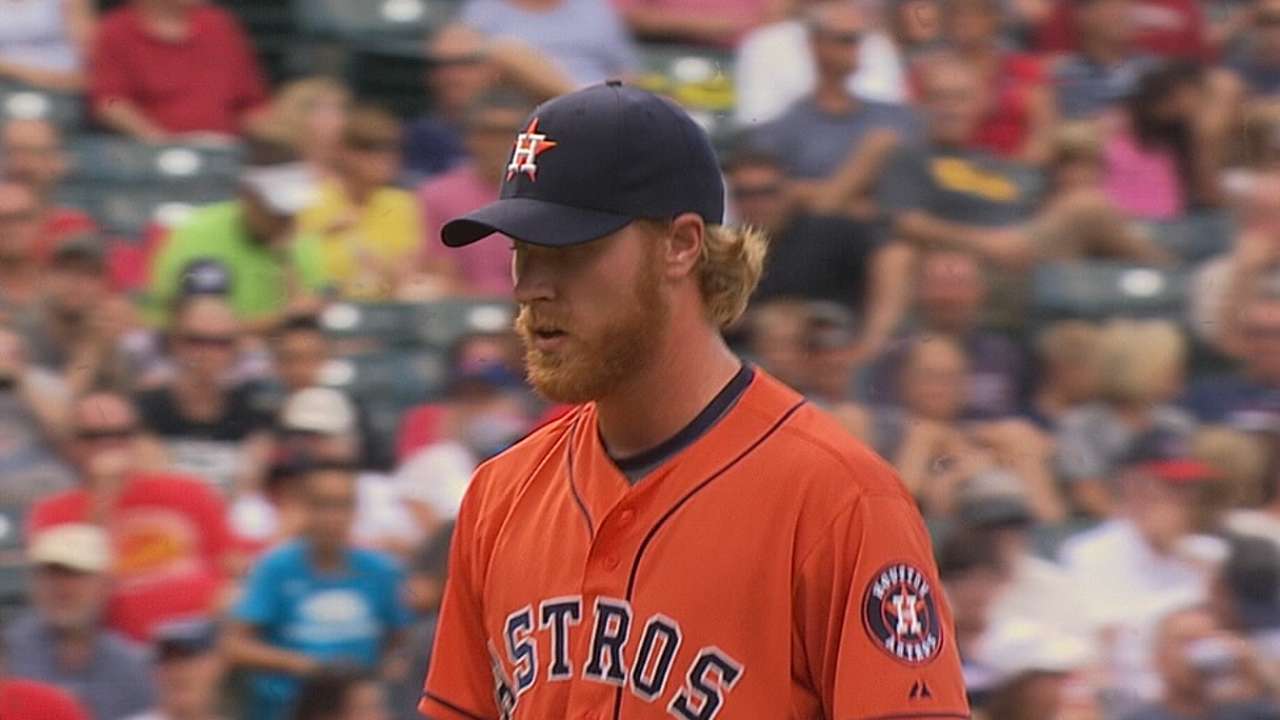 The Braves were hoping to get a glimpse of Foltynewicz's poise by having him start against the Astros, his former organization on Monday. But a wet mound and less-than-encouraging weather forecast led to the decision to push his start back until Tuesday.
Mark Bowman is a reporter for MLB.com. This story was not subject to the approval of Major League Baseball or its clubs.