MLB.com Columnist
Bernie Pleskoff
On the Cusp: Houston Astros
Appel, Santana highlight list of prospects who could contribute this season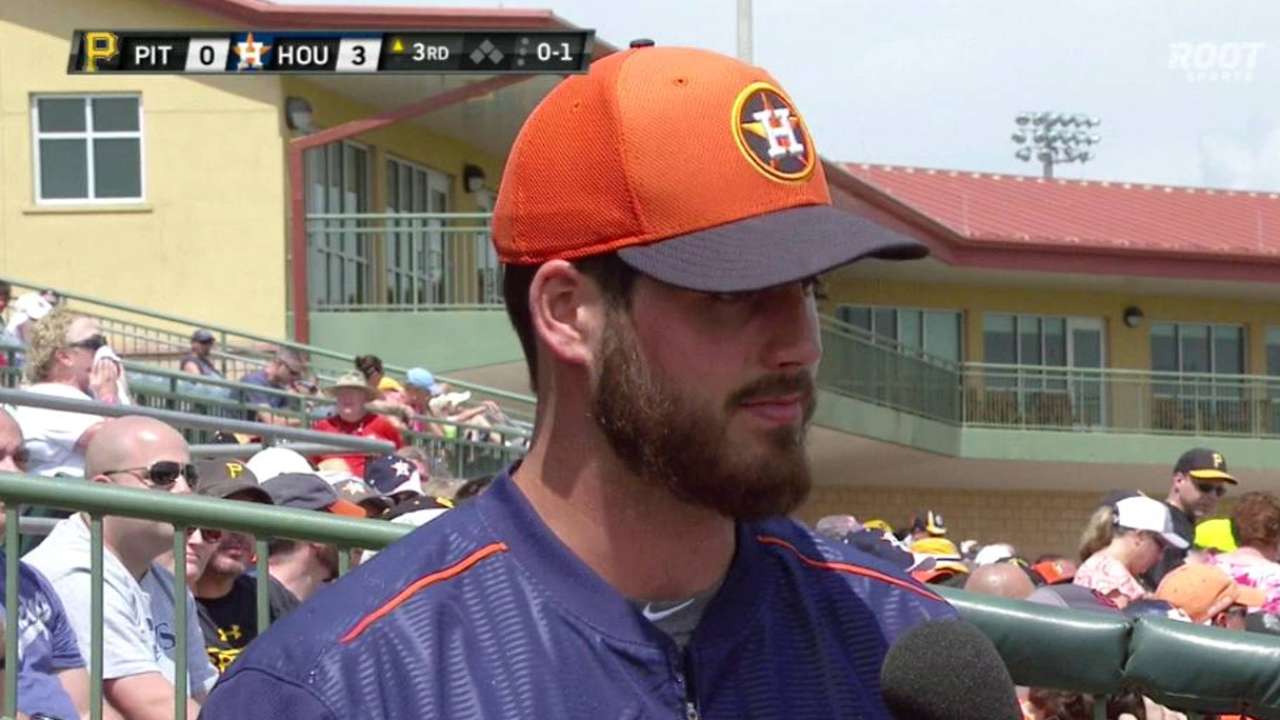 Over the past few years the Astros have shaped their organization around young, projectable players obtained in the First-Year Player Draft or via trades.
This offseason, the club traded some highly regarded young talent to improve the offense and pitching with more seasoned veterans. Still, there are prospects remaining in the Top 30 rankings that could assist if injuries strike or poor performances occur.
Next year at this time, the club will await the arrival of one of the brightest lights in the prospect galaxy, as shortstop Carlos Correa should be completing his development.
Mark Appel | RHP | 6-foot-5, 225 pounds | No. 2
After enduring some tough times, Appel has made great strides in the command of his pitches. He was very impressive in the 2014 Arizona Fall League, throwing strikes and getting ahead of hitters. Not quite ready to break camp as a starter, he could be an early call if trouble looms. Big and strong, Appel can touch the high 90's with his fastball. He also has a very reliable hard slider and a changeup that is above average. He has scuffled with men on base, but more concentration and retaining his mechanics should help.
Domingo Santana | OF | 6-foot-5, 225 pounds | No. 3
Right-handed-hitting Santana has some true power. While he scuffled with a big league promotion last year, he can't be counted out as a prospect that could take aim at the Crawford Boxes at Minute Maid Park. An aggressive hitter, Santana still has some weaknesses in his swing, but he really rakes against left-handed pitching. He has a strong arm and is capable of playing a corner outfield position.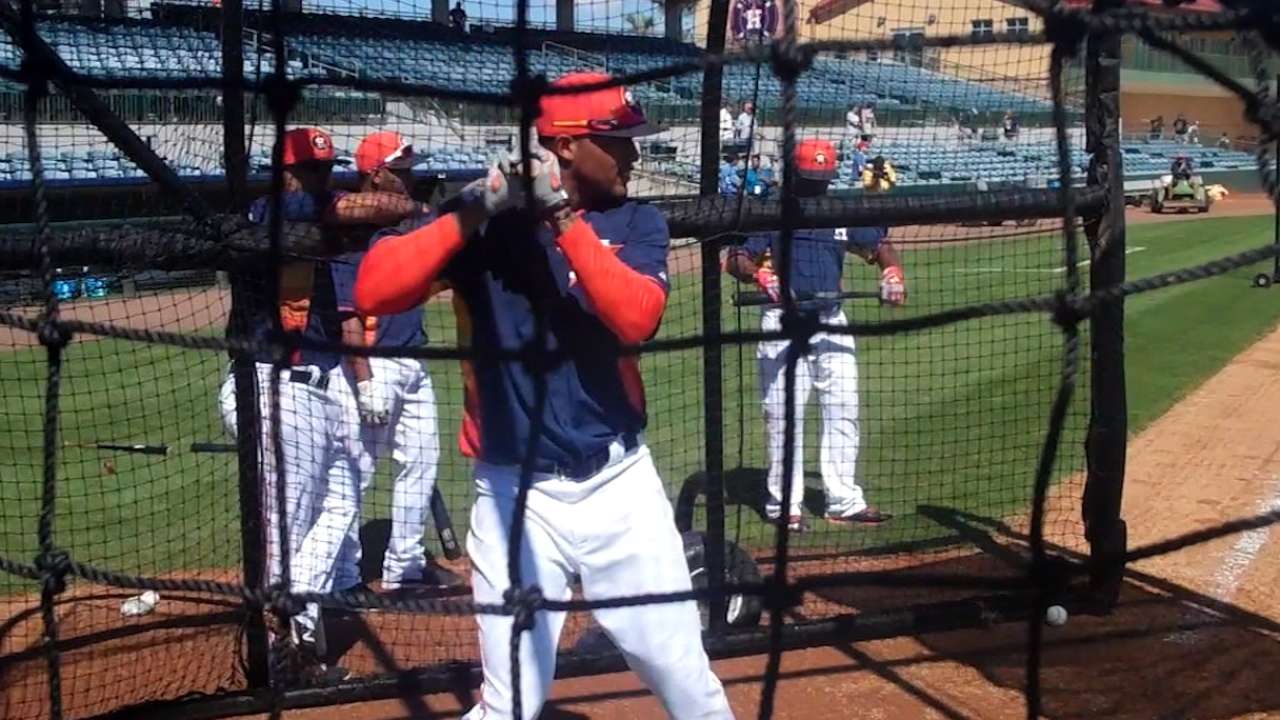 Colin Moran | 3B | 6-foot-4, 215 pounds | No. 6
Left-handed-hitting Moran was seen as a top prospect for the Marlins (former first rounder in 2013) when the club traded him to Houston. It remains to be seen if Moran is ready to break through with Houston this spring, but he does have good ability to see the ball well and make consistent contact. Using the entire field, his left-handed bat may be welcome. He doesn't have much range in the field or speed on the bases, but his bat could play.
Teoscar Hernandez | OF | 6-foot-2, 180 pounds | No. 8
Right-handed-hitting Hernandez could be a sleeper type position player that may get a chance to play if needed. He plays good defense in center field and has a good feel for hitting. He hit a combined .292 last year at Class A Advanced Lancaster (.294) and Double-A Corpus Christi (.284.) He has a broad array of skills that are attractive to a young club on the rise.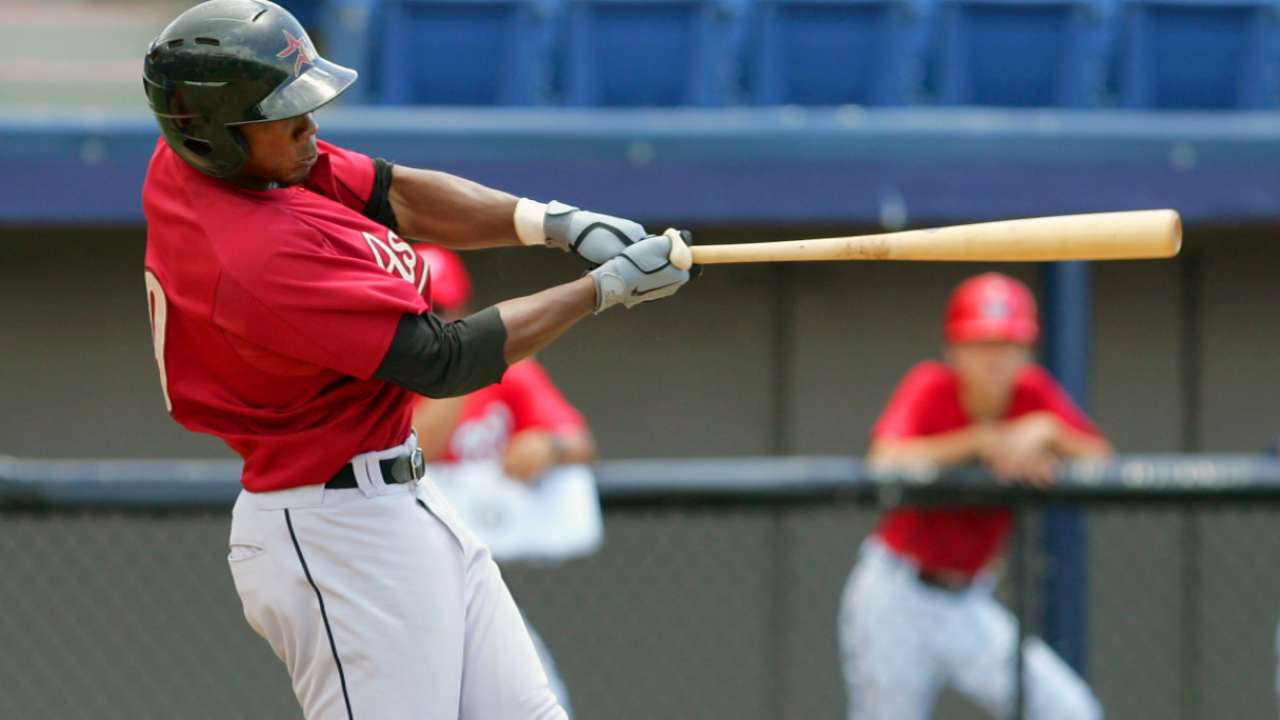 Tony Kemp | 2B/OF | 5-foot-5, 165 pounds | No. 14
It would be almost impossible for the slightly built Kemp to win the second-base job from All-Star Jose Altuve, but he can also play the outfield where his speed and contact hitting could be a real asset. He has a keen eye at the plate, knows how to get on base, has patience enough to take a walk and can make good contact.
Preston Tucker | OF/1B | 6-feet, 215 pounds | No. 15
Tucker is a solid hitter from the left side of the plate with some pop in his bat and the ability to hit the gaps. He hits both right and left-handed pitching well and can perhaps play a bit at first base. Not overly athletic, Tucker's best chance at a promotion rests with the power in his bat.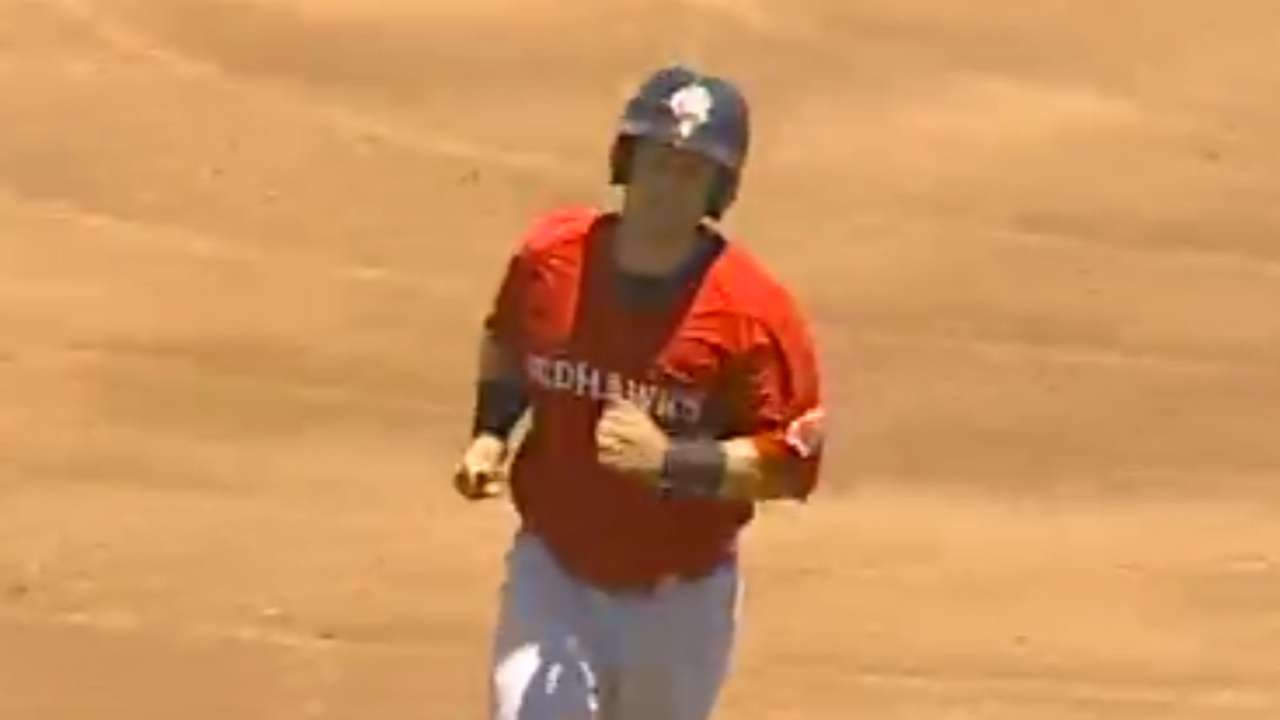 Kyle Smith | RHP | 6-feet, 170 pounds | No. 18
Smith doesn't have any one particularly dominant pitch, but he does have a very clean delivery that takes full advantage of his skills. He is aggressive on the mound and comes after hitters. Using a low 90's fastball, a curveball and a changeup, Smith throws strikes. He has a tendency to be a bit of a fly-ball pitcher, which could be difficult at a place like Minute Maid Park.
Max Stassi | C | 5-foot-10, 200 pounds | No. 19
Injuries have slowed Stassi in his career, but he is a sound fundamental catcher with power in his offensive game. He doesn't have the strongest arm behind the plate, but he is a good option as a catcher.
Bernie Pleskoff has served as a professional scout for the Houston Astros and Seattle Mariners. Follow @BerniePleskoff on Twitter. This story was not subject to the approval of Major League Baseball or its clubs.